Food
Nigel Slater's new book: Eat
by Sarah Randell
On Tuesday evening I was invited to Dock Kitchen in Ladbroke Grove, London, to celebrate the launch of Nigel's new book Eat: The Little Book Of Fast Food (Fourth Estate, £26). Nigel has written for Sainsbury's magazine since day one and his first column followed the publication of his book Real Fast Food. Nigel introduced us to a new way of cooking, simplifying things while keeping flavours paramount and that little book became very well used in many kitchens, including my own. Eat is Nigel's updated version of Real Fast Food – it's a pleasingly chunky book that's full of simple delicious ideas to inspire us to cook something good when time is short.
Our celebratory dinner – a Sri Lankan feast – was cooked by Stevie Parle, head chef at Dock Kitchen. We started with spiced cashew nuts, fried mussels with ginger chutney (that chutney was sooo good) and crunchy brown shrimp lentil cakes with an onion sambal.
Our next course was a light, aromatic fish stew of gurnard, bream, salt cod and clams.
To follow, we were treated to half a juicy native lobster that had been baked in coconut served with tamarind rice and carrot pickle.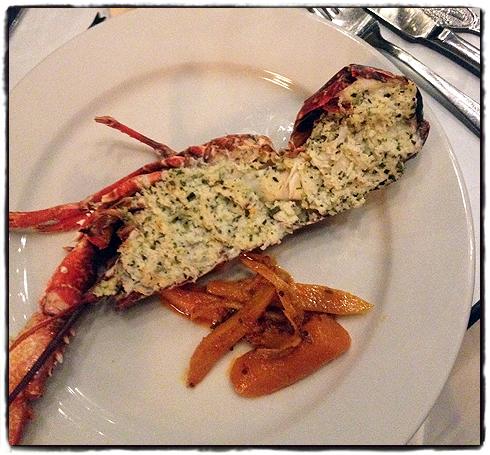 And, yes, I did squeeze in a pud – couldn't resist. Stevie presented a mass of pretty pots of cardamom ice cream with damsons cooked with rose and squares of love cake. Heavenly.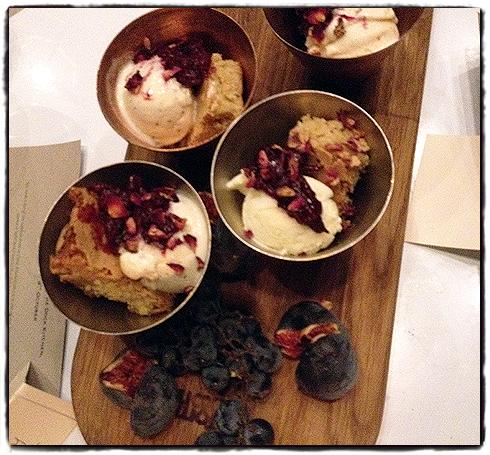 Congratulations Nigel!
Eat: The Little Book Of Fast Food (Fourth Estate, £26) is out now.
Don`t miss

---