Food
How to make pasta: our step-by-step guide
Making pasta by hand is a wonderfully calming, creative and satisfying activity. Follow our step-by-step picture guide below. This recipe served two and is vegetarian and dairy free.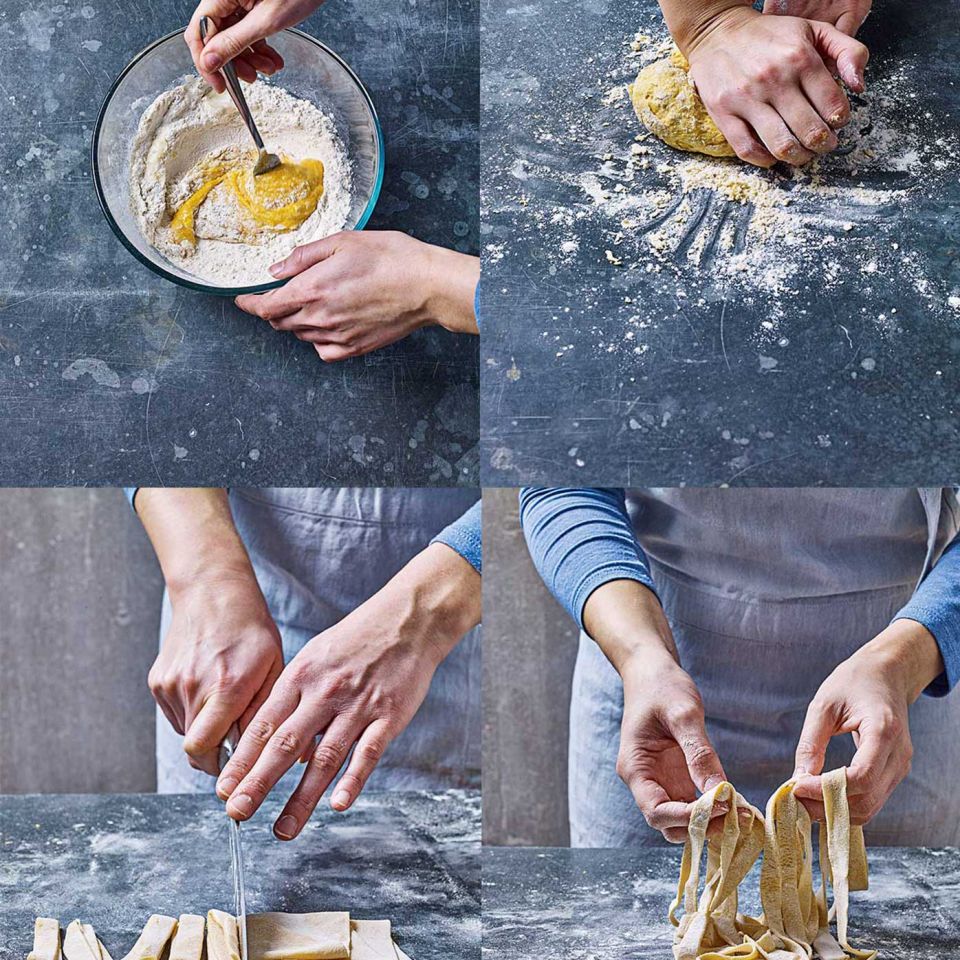 Pasta dough ingredients - serves 2.
200g 00 grade pasta flour, plus more for dusting
a pinch of fine salt
2 large eggs
Instructions:
1. Put the flour and salt into a bowl, make a well in the middle, and add the eggs and 1 tablespoon water. Mix well with a fork at first, then with your hands to make a rough dough.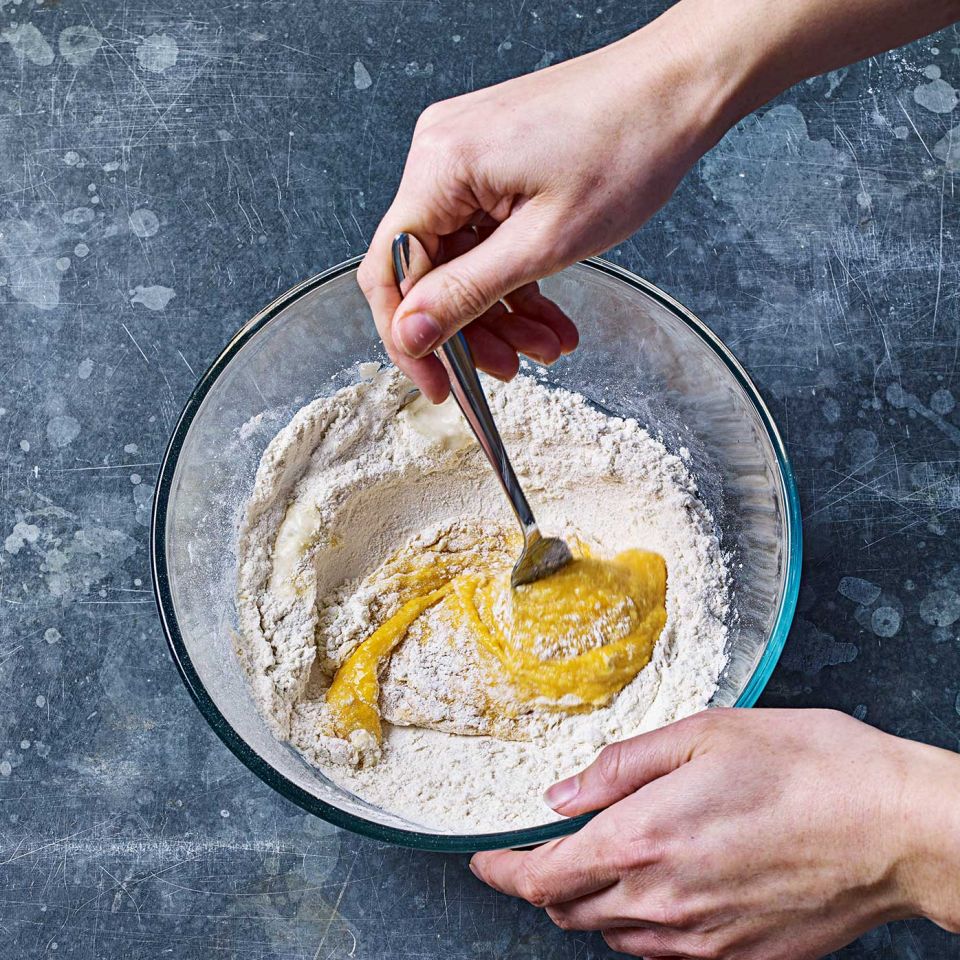 2. Tip onto a lightly floured work surface and knead well for 10-15 minutes until it's very smooth. The structure of the dough will change the more you knead, you want a smooth, elastic feel. Add a sprinkle more of flour if the dough is sticking, but it should be quite firm. Wrap in clingfilm and leave to rest for 30 minutes at room temperature, or up to 24 hours in the fridge.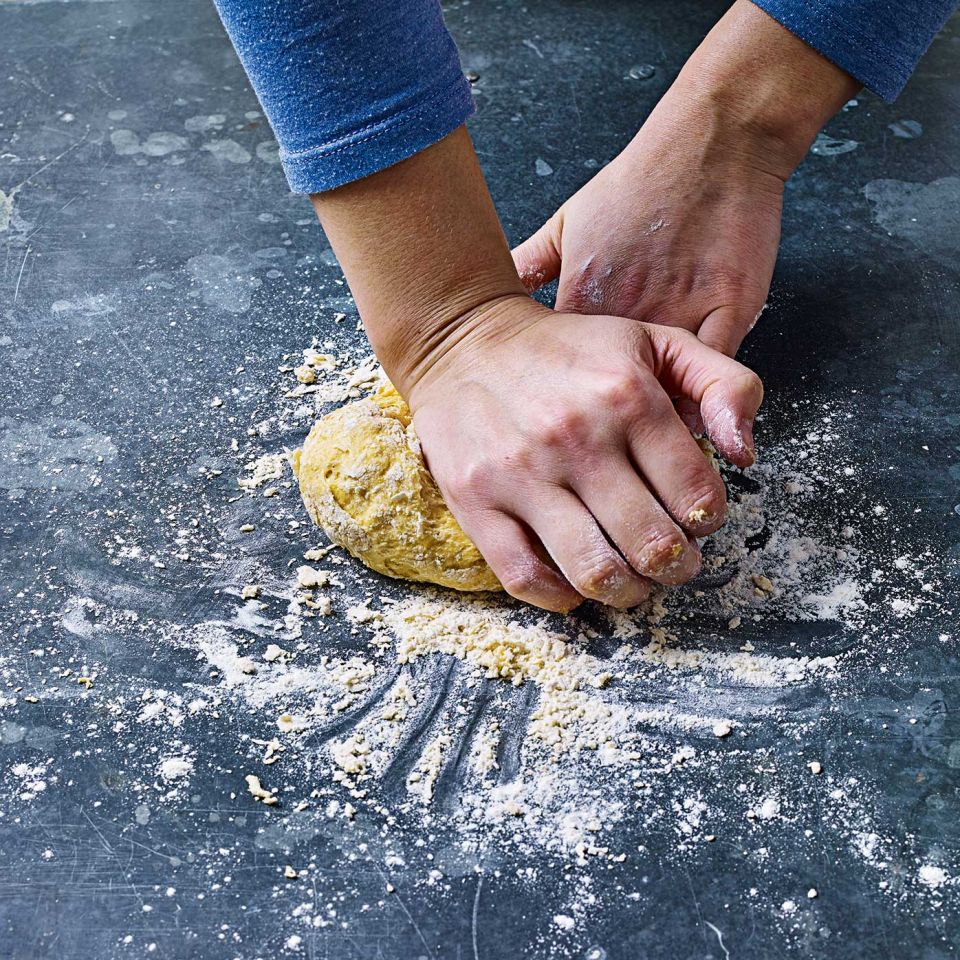 3. Cut the dough into quarters and rewrap 3 balls to stop them drying out while you roll out. (Dividing the dough makes it more manageable to roll.) Dust a large work surface and rolling pin generously with flour and roll out the dough. Keep moving the pasta and dusting with flour as you roll it out as thinly as possible into a long rectangle. It should be quite an easy dough to roll, but you need to be quite firm to stop it springing back. You want it to be about 2mm thick max, and should be 40 x 15cm when thin enough but it doesn't need to be a particular shape.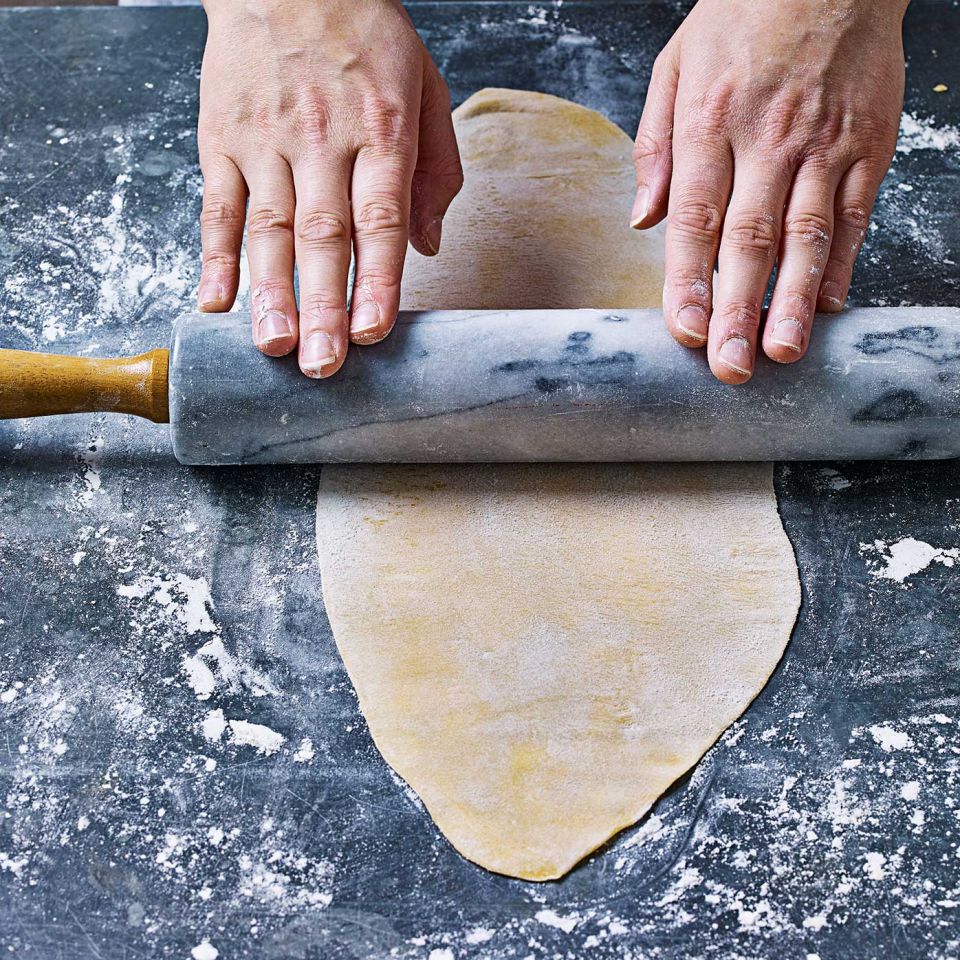 4. Once you've got it really thin, loosely fold the pasta into a concertina on top of itself in a short stack. Using a knife, cut the pasta into 0.5cm, 1cm or 2cm strips (depending on what you prefer or what sauce you're serving it with) then shake them out, unraveling them with your hands. Transfer to well-floured trays and cover with clingfilm while you roll out the remaining dough.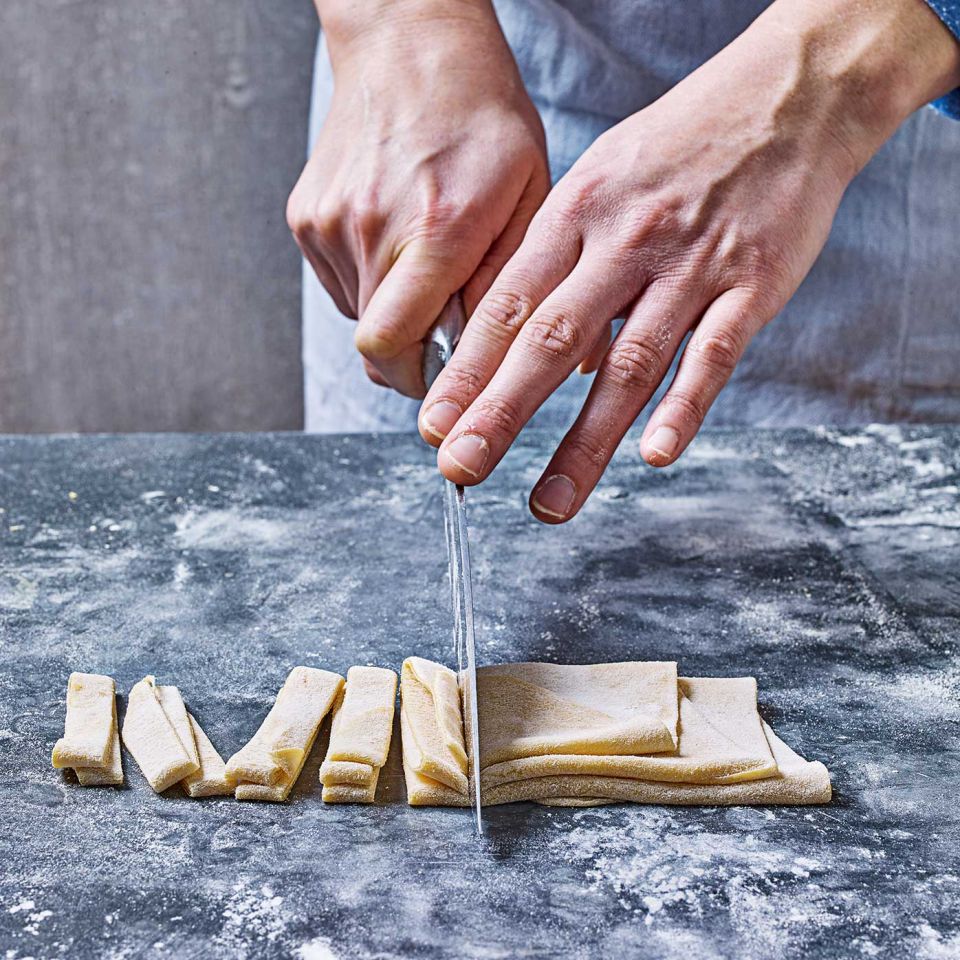 5. Shake the pasta from the flour to remove any excess, then boil in a large pan of boiling salted water for 4-6 minutes until al dente (about 4 minutes for 0.2cm, 6 minutes for 1.5cm) drain, then toss with the sauce of your choice.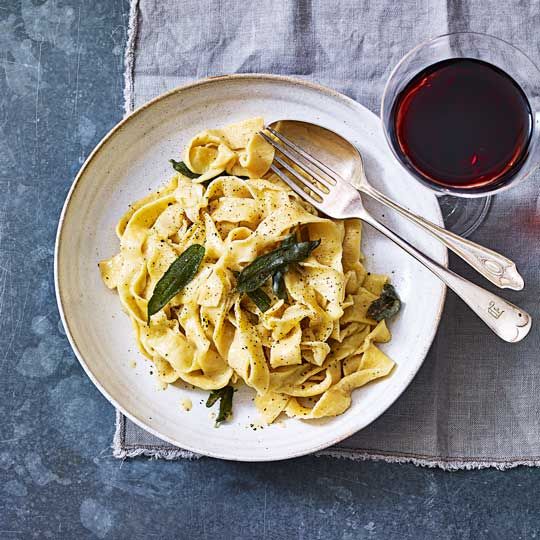 Get ahead:
Dry the pasta on a wooden coat hangers after Step 5 in a warm dry place for 24 hours until dry and hard. Store in airtight boxes for 4 weeks. Add a few minutes to the cooking time.
Serving suggestion: brown butter and sage sauce
For a simple sauce, heat a generous knob of butter in a frying pan until foaming. Fry a handful of sage leaves until crisp, then scoop out. Add lots of black pepper and continue cooking the butter until nutty brown. Add the cooked, drained pasta with a splash of the cooking water and season well. Toss a few times to coat; scatter with the sage leaves to serve.
Don't miss our favourite pasta sauce recipes.
About the author