Food
Make it go with a bang!
Throwing a party for Bonfire Night? Make sure it sparkles with our quick ideas.
Hot rocket kebabs
Coat cubed chicken breasts with sriracha sauce and olive oil (1⁄2 tablespoon of each per chicken breast). Thread onto skewers with pepper slices, ending with a triangle of pepper for the rocket's tip. Grill for 8-10 minutes, turning once or twice, until cooked through. Serve with wraps or flatbreads.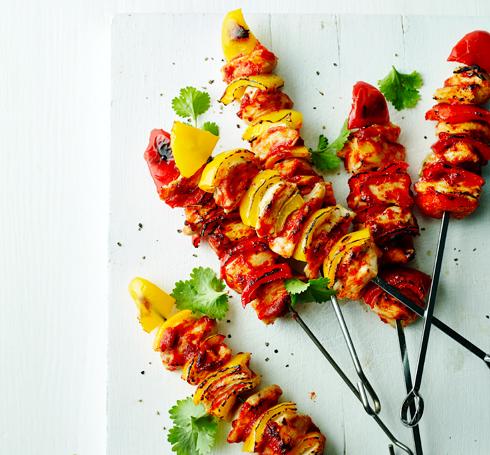 Crowd-pleaser
A pot of chilli con carne is an easy way to feed a crowd. Our tip is to stir in a few squares of dark chocolate at the end of the cooking time to enrich the sauce. Serve with crusty bread to dunk and bowls of grated cheese, soured cream, jalapeños and tortilla chips, as toppings.
Best bangers
Roast a tray of sausages, drain off any fat, then drizzle with hoisin sauce, scatter over some sesame seeds and return to the oven for 5-10 minutes until sticky and glazed. Or try this sausage, butternut and kale traybake.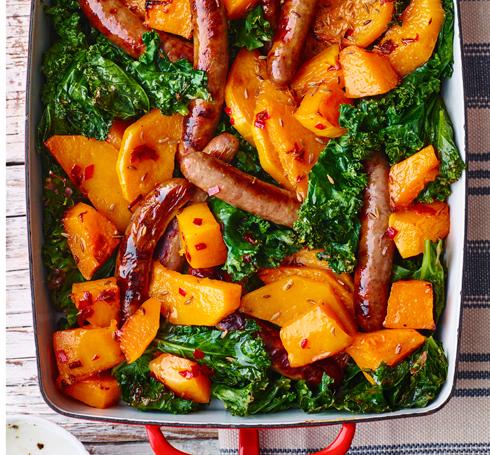 Bonfire crumble
Peel, core and chop six red apples, tip into a baking dish and mix in 3 tablespoons of Sainsbury's Taste The Difference salted caramel and a large knob of butter. For the crumble topping – mix together using your fingertips, 150g plain flour, 125g unsalted butter and 60g demerara sugar until it resembles breadcrumbs. Sprinkle the crumble mixure on top of the apples and bake in a 180°C oven for 20-30 minutes until lightly golden and bubbling.
Fire and spice
Turn up the heat with Jack Daniels' Original Recipe Tennessee Fire Whiskey, £22 for 70cl. Add a dash of this cinnamon-flavoured liqueur to a hot lemon toddy, or serve straight, over ice.
Check out all our Bonfire Night recipes here.
About the author