Food
Game of cones: get the scoop on Jude's Ice Cream
Get the scoop on how Theo Mezger turned his passion for ice cream into national brand Jude's, thanks to a little help from his two sons, Chow and Alex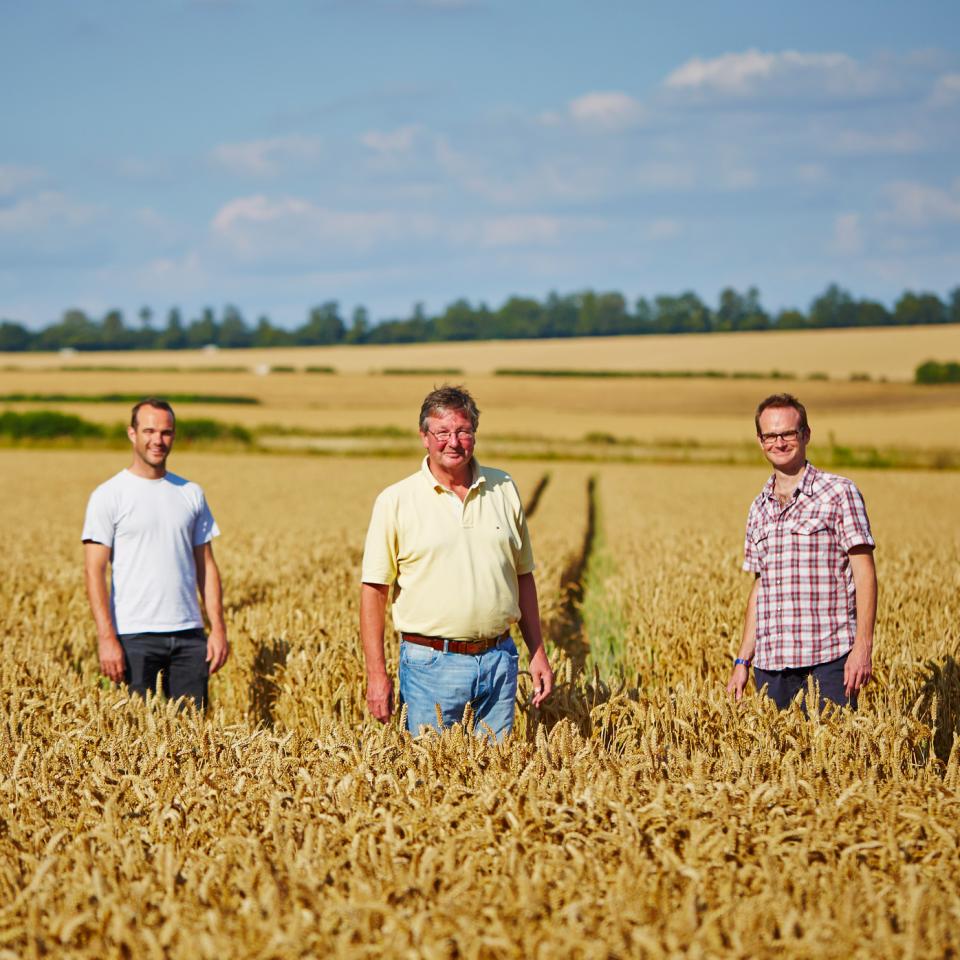 Banking to ice cream – how did it happen?
Theo: I had a fantastic 35 years working in the City, but when I was made redundant in 2002 I wanted to do something with real people. I adore good food and have always been a massive fan of ice cream. It was only going to be a little hobby; my original vision was that I'd sell to 20 local pubs. When I told my wife, Jude, who has always been supportive (and who the brand is named after), she said, 'Let's do it'. To my amazement, people liked the product and we had a lot of local success. But I never intended for it to be the national business it is today.
How did the family get involved?
Theo: At the start I did everything from production to delivery – it took a few weeks for Jude to realise that I was desperate for help. So we took on one employee and we were working all hours. When my oldest son Alex said he wanted to come on board, I wrote him a letter telling him the reasons it wasn't a good idea. But I'm a pushover and, 18 months in, he joined us. He drove a van around restaurants and hotels in London and had lots of interest, so we knew it had potential. He took remarkably little time to get the product to fly. That was when we asked his brother, Chow, to help.
Chow: I was playing rugby professionally but realised I wasn't going to be the next Jonny Wilkinson, so wanted to do something different – and saw a family business with huge potential right on the doorstep. We moved to a nearby farm and now employ 45 people and manufacture in a purpose-built building that used to be a chicken shed.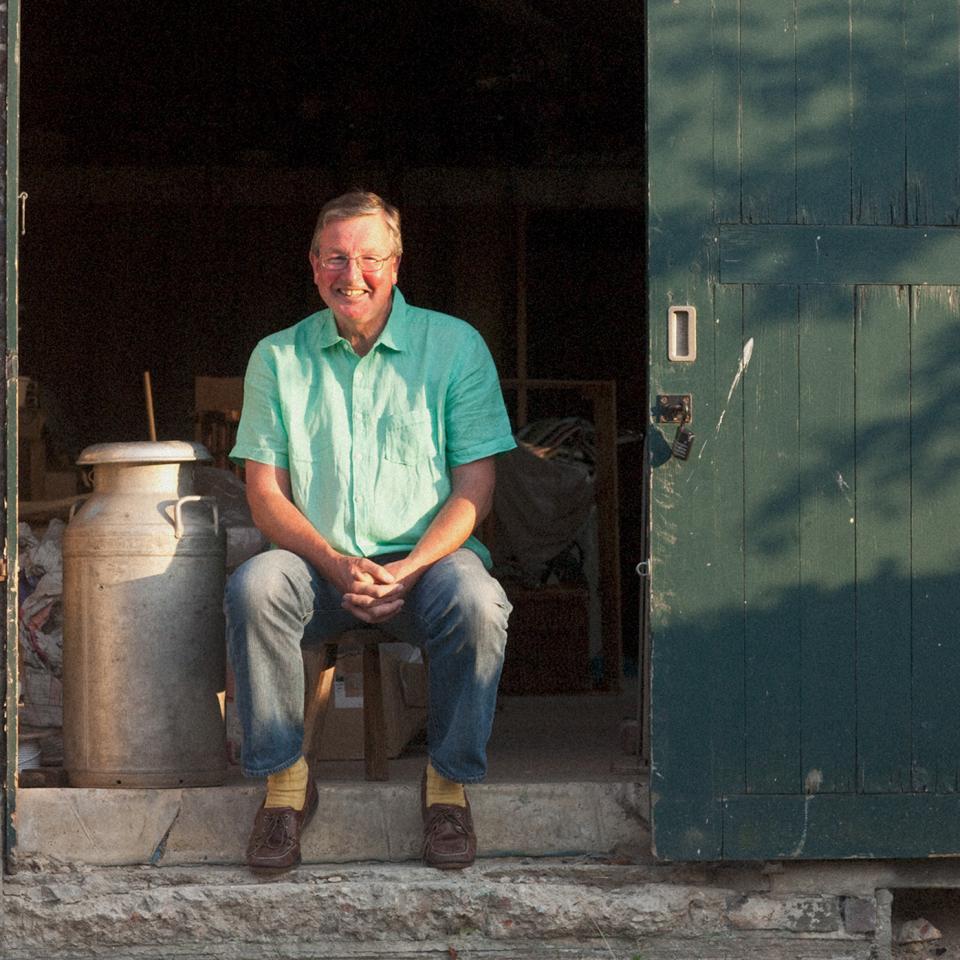 Do the lines between work and family ever become blurred?
Chow: No – that's something we're disciplined about. We absolutely do not discuss ice cream over Sunday lunch!
What's your biggest challenge?
Theo: Getting someone to taste a new brand they don't know. But once they do, there's no stopping them. Our biggest disaster involved watercress: we live in the watercress capital of the world – and for a local festival I was put under pressure to produce a watercress ice cream, which turned out to be disgusting! The festival sold it for a premium and I felt guilty about people buying ice cream that didn't taste nice.
The best bit of running an ice cream company is…
Chow: Testing new flavours – our children think we've got the best job in the world! My biggest high is seeing people eat our ice cream; I remember going to my brother's wedding in Ireland and seeing Jude's in a shop there – I had a real moment of pride.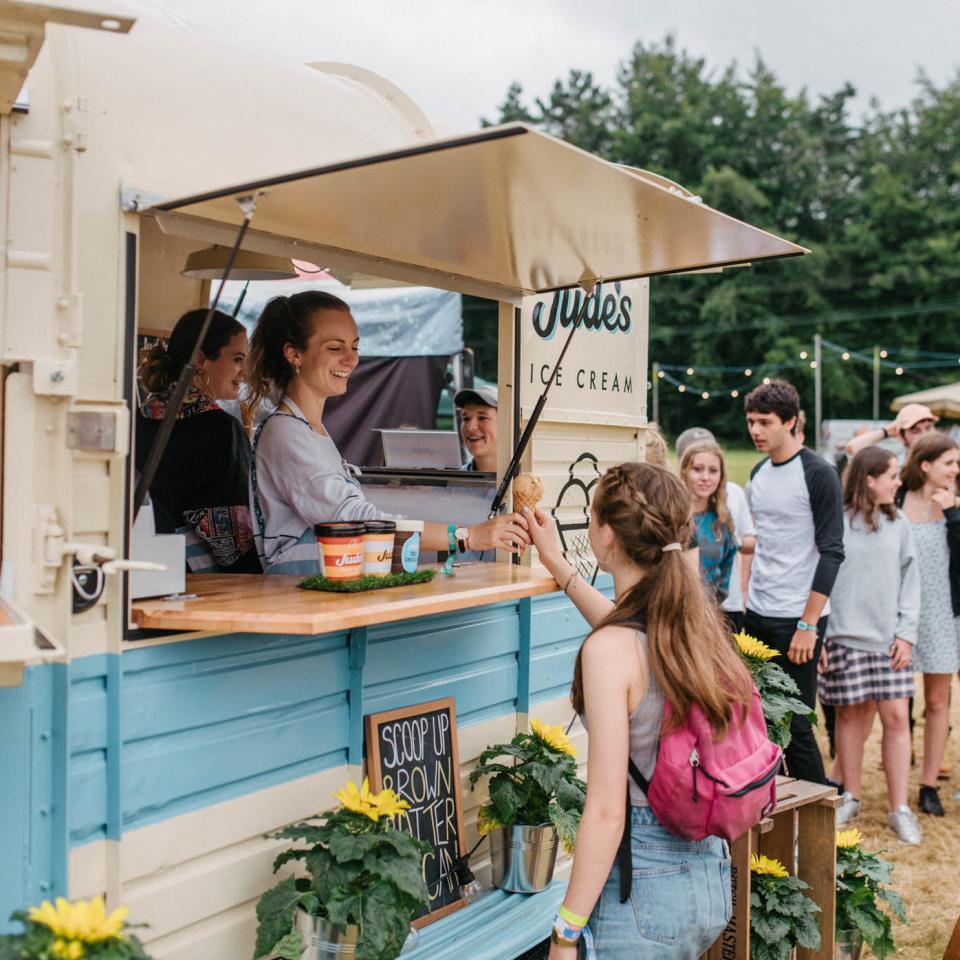 How much ice cream do you make a day?
Chow: At the start we were making 180 litres a day; now we make 3,000. When we are busy it's double that!
What's your favourite flavour?
Theo: The original one – vanilla.
Chow: Salted caramel.
Alex: We do a G&T flavour in collaboration with Sipsmith gin, which people love.
Jude's ice cream is available in salted caramel, caramel pecan, peanut butter chocolate ripple and flat white coffee flavours in Sainsbury's for £4 per tub.
About the author