Food
Italian street food
by Sarah Alcock
On hearing that Marylebone's popular Italian eatery, Caffe Caldesi, has launched a new street-food Sundays menu, our food editor Lucy jumped at the chance to swing by and sample their offering of bitesize regional Italian dishes.
Tasting tour of Italy
The delicious new Italian streetfood menu at Caffé Caldesi in London's Marylebone showcases a different region of Italy each week, in the form of small bites, or cicchetti, from Puglia and Naples in the south to Venice and Emilia-Romagna in the north.
Venetian fare
We were treated to the Venetian menu when we stopped by, and as soon as we set foot in Caffé Caldesi we were transported to the atmospheric buzz and bustle of a Venetian bar; the perfect way to unwind and escape on a Sunday.
We indulged in these irresistible little morsels:
• Pesce e verdure fritte - Mixed deep-fried calamari, prawns, courgettes and peppers
• Polpette di carne e sugo di pomodori - Meatballs with a tomato sauce to dip. Made with very finely ground beef, these deep-fried meatballs melted in the mouth, and were even better with the hit of punchy tomato sauce.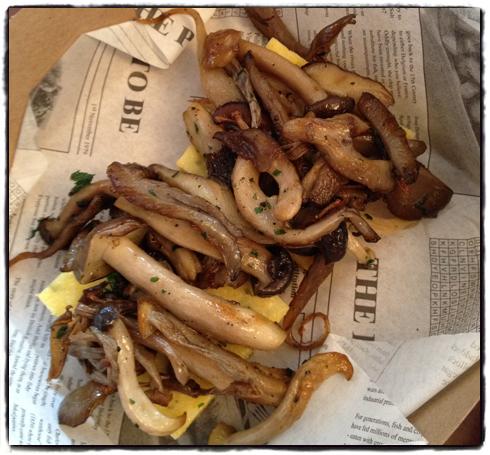 Mushrooms on polenta
• Funghi trifolati su polenta al rosmarino - Sautéed mushrooms on warm toasted rosemary polenta. Cheesy polenta and earthy mushrooms never fails to be a winning combination. Maize is a staple in the Venice region and used in many different ways. For cicchetti, it's often used as a base to top with vegetables, meats or cheeses.
• Baccala affumicato su polenta nera e cren - Smoked salt cod on black polenta with grated horseradish
• Tramezzini di carciofi marinate e prosciutto cotto - A simple sandwich of marinated artichokes and ham between soft white bread.
• Frittelle Veneziane - Miniature doughnuts, dusted with sugar and eaten with vanilla custard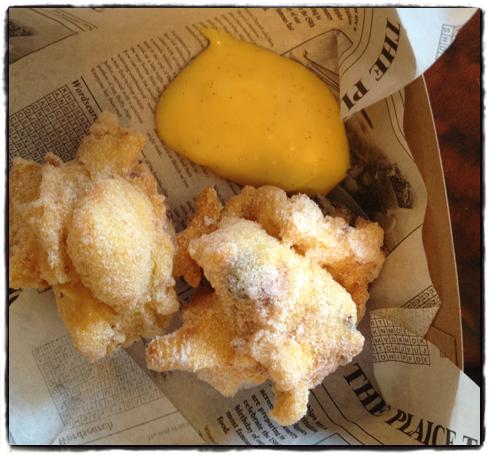 Miniature doughnuts with vanilla custard
We also spied a tiramisu on the table next to ours and couldn't resist - especially as it's served in very cute little jam jars. It was perfect – just the 'pick me up' we needed after all those little bites.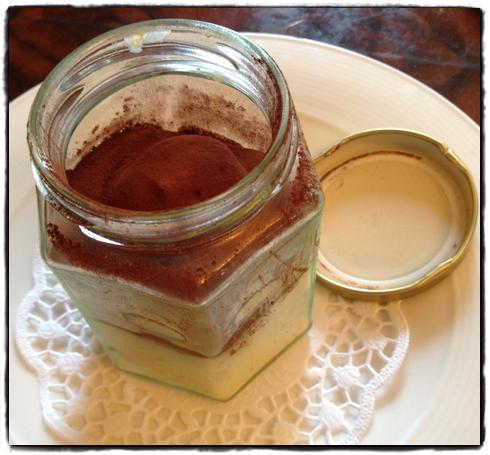 Jam jar tiramisu
We washed this all down with a Venetian Rosé Bardolino Chiaretto DOC, which was the perfect match for our miniature culinary adventure.
Don't miss out...
Streetfood Sundays are set to continue over the coming months – where the gastronomic delights of Sicily, Abruzzo, Perugia and many more regional specialties will be showcased. For more info visit caldesi.com. @KatieCaldesi @caffecaldesi
Don`t miss

---