Food
Introducing: Florence Cornish – queen of American cuisine
Florence Cornish was a finalist in the River Cottage Rising Star competition in 2013. She has since travelled the world and trained at Leith's cookery school. Having lived in America as a child, and returned numerous times as an adult, it made perfect sense to theme her book on the best cuisine from across the pond. Made In The USA (Kyle Books, £18.99), featured in our September issue, includes everything from pretzels to prawns. We chatted to Florence about what influenced her delicious book. Warning: reading this will make you hungry...
Tell us about the recipes featured in Sainsbury's magazine...
My salted caramel pretzel pound cake is really popular and pretty full-on! People love the combination of chocolate and salty snacks, plus it looks impressive. It also works as a cupcake with pretzels on top to add height.
And there's the triangular white chocolate, cranberry and blueberry scones...
Yes, they're always triangular in the States and cut in half like a sandwich with butter on. British scones are normally just fruit but I sneak chocolate into as many things as I can. The berries have a tang and when white chocolate browns on top it is one of the best flavours in the world.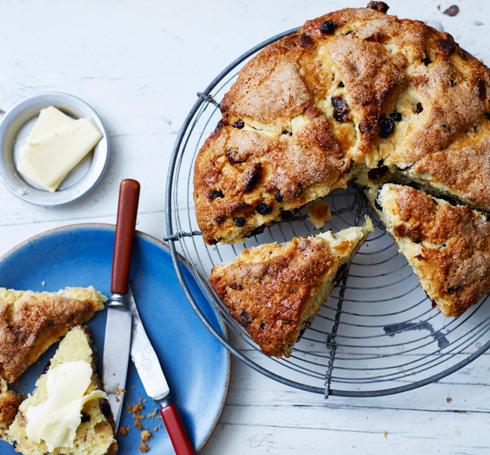 Find Florence's scone recipe in the September issue of Sainsbury's magazine
How do you stay so slim?
I have a running joke with my friends that it's mostly stress and anxiety. I don't think about it too much, I don't limit myself and eat when I'm hungry and stop when I'm not.
What's your all-time favourite American dessert?
That's tough. I worked at a coffee shop at Walt Disney World, Florida for a summer and they have a carrot cake cookie. It's like a whoopee pie – two very soft cookies sandwiched with cream cheese frosting. If I crave anything sweet I usually want that.
Which recipe in the book has the best story?
Well, all of them tell a story; the nature of the book is to look at American recipes from root to table. One of the recipes I love best is the corn muffins. I spent time reading vintage cookbooks in the British Library, and this one came from a Kentucky cookbook in 1929.
What's the best American state for food?
I have a real personal connection to Florida and I think it has a really underrated food scene, with lots of Cuban and Mexican influences. The flip side of that is Tennessee, which has an amazing barbecue scene. Every city in Tennessee has a distinctive barbecue style and I particularly love Memphis style – it's very smoky, with lots of dry rubs and aromatics.
Would you ever move to the States?
Yes definitely. It's a plan for the future. I love Chicago, but also have a pipe dream of living in a cabin in the Tennessee Blue Ridge Mountains.
Who inspires you in the foodie world?
I think Thomasina Miers is phenomenal; she seems down to earth. I love her recipes and her business acumen.
What kitchen gadget can you not live without?
The KitchenAid I borrow from my mum.
What's the best cheese for a burger?
I'm a cheese fanatic; I think the stronger the better. One of my favourite burgers is called a California burger – it's topped with avocado and Swiss cheese. I also love Lincolnshire poacher cheese, it doesn't melt particularly well but the strength is great.
Cheesecake or brownie?
Probably cheesecake, I find some brownies can be too intense and rich and need some ice cream.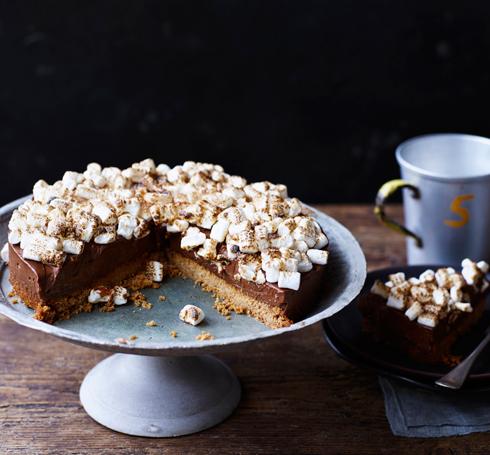 Florence Cornish's recipes can be found in the September issue of Sainsbury's magazine, and her new book Made in the USA (Kyle Books, £18.99) is out 8 September.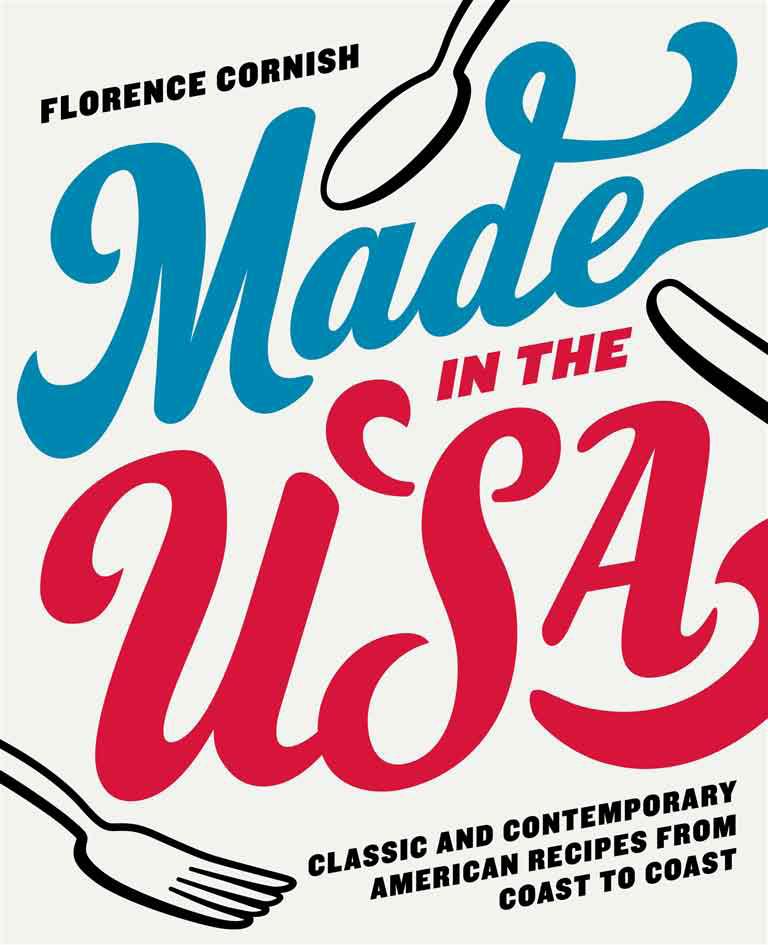 About the author