Food
How to make the perfect bellini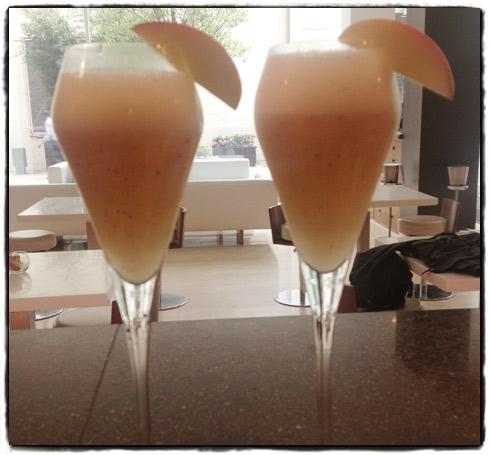 Dario Monni, bar manager at L'Anima near Liverpool Street, London, is well practised in prepping peach bellinis – aged 17 he peeled peaches for six hours every day for the signature tipple at Harry's Bar, Venice.
Dario's perfect bellini...
• The key is the peach – they must be white, ideally from Italy, and in season (early July to the end of August).
• Dario also makes a watermelon version in August using the same method but replacing the lemon juice with a little vanilla sugar.
Makes around 4 glasses
3 white peaches
a dash of lemon juice
a bottle of Prosecco
peach slices, to garnish
1. Gently peel the peach, taking care to leave a little of the skin to add to the flavour and colour, which should be pink with little red flecks running through it.
2. Chop the peach and whiz in the blender with the lemon juice and a small glass of Prosecco until smooth.
3. Pour the peach juice into a jug (or a small open glass decanter if you have one) and slowly add the rest of the Prosecco from a height to create foam and bubbles, before stirring gently with a long spoon.
4.The cocktail looks beautiful in a frozen flute so pop some glasses in the freezer beforehand. Holding the jug (or decanter), gently swirl the mixture round a few times and then pour into the flutes.
5. Top with a little peach slice and drink through the foam. Bellissima!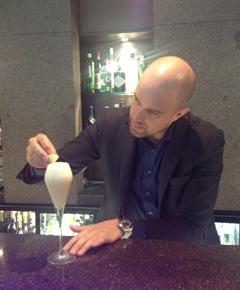 The perfect aperitivo
About the author