Food
Hot right now... coffee trends
Nowadays coffee is much more than a quick cup of instant. It has become trendier than quinoa and is popping up in cocktails, desserts and even spag bol! Today is International Coffee Day – so what better time to explore the trend further...
Why everyone's talking about it
• We are undoubtedly moving into the age of the 'coffee connoisseur'. There are even magazines dedicated to coffee... ever heard of Caffeine mag, or Coffee Bean magazine?
• Increasingly we're having a bit of a love affair with artisan products and independent coffee shops are enjoying as much success as craft breweries and bakeries.
• It is an art form – it's not easy achieving the right water pressure, getting the optimum milk temperature, not to mention the 'milk art' we see decorating the tops of our lattes... Instagram is awash with it.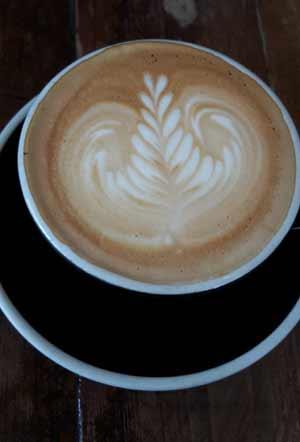 (Great artwork on a latte from the Small Batch Coffee Company in Brighton)
The trendiest ways to consume coffee
Coffee desserts As part of their Espresso Week (1-8 October) the Baglioni Hotel in Kensington has created a coffee-based menu that will have you salivating. We loved the coffee panna cotta: the perfect balance of coffee and creamy sweetness. Enjoy with one of their coffee cocktails.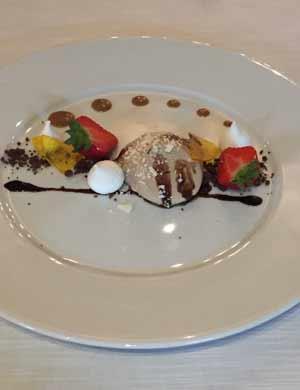 (Incredible coffee panna cotta)
Coffee cocktail If you're feeling in need of a boost then we recommend the Espresso Martini from Soho Grind. If the incredible blend of coffee and vodka isn't enough to give you and your taste buds a buzz, then we don't know what will! A brilliant end-of-the-evening cocktail to help keep tiredness at bay.

Cold-brew coffee An alternative way to brew your coffee, this method is taking London by storm. It's made by steeping coffee grounds in room-temperature water for up to 24 hours to produce a concentrated coffee essence. This is then diluted with water (usually by 50%) and served chilled. This method of serving coffee produces a sweeter, less acidic drink than regular coffee, and is a lot more refreshing. We tried it in the office and the feedback was pretty positive.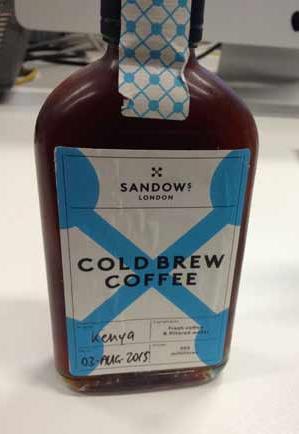 (The cold-brew coffee we tried in the office)
Coffee in cooking We've all seen Sainsbury's new controversial suggestion of putting coffee into your spaghetti Bolognese, but is it really as crazy as it sounds? Our own assistant food editor Emma Franklin uses espresso coffee alongside herbs and spices when creating a rub for pork. How do you use it?
How to cook it at home
Have a go at cooking some of our coffee recipes from our website!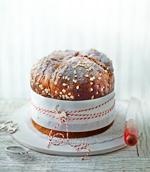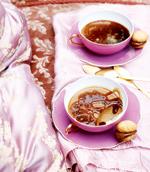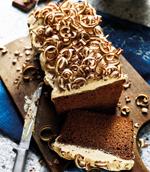 (Coffee and maple panettone, Coffee panna cotta with coffee caramel sauce, Mocha cake with latte icing)
By Charlotte Davidson
About the author