Food
Taking Orders: gluten-free dining at Indigo, One Aldwych
100% gluten and dairy-free dining slap bang in the middle of theatreland? Coeliacs, assemble!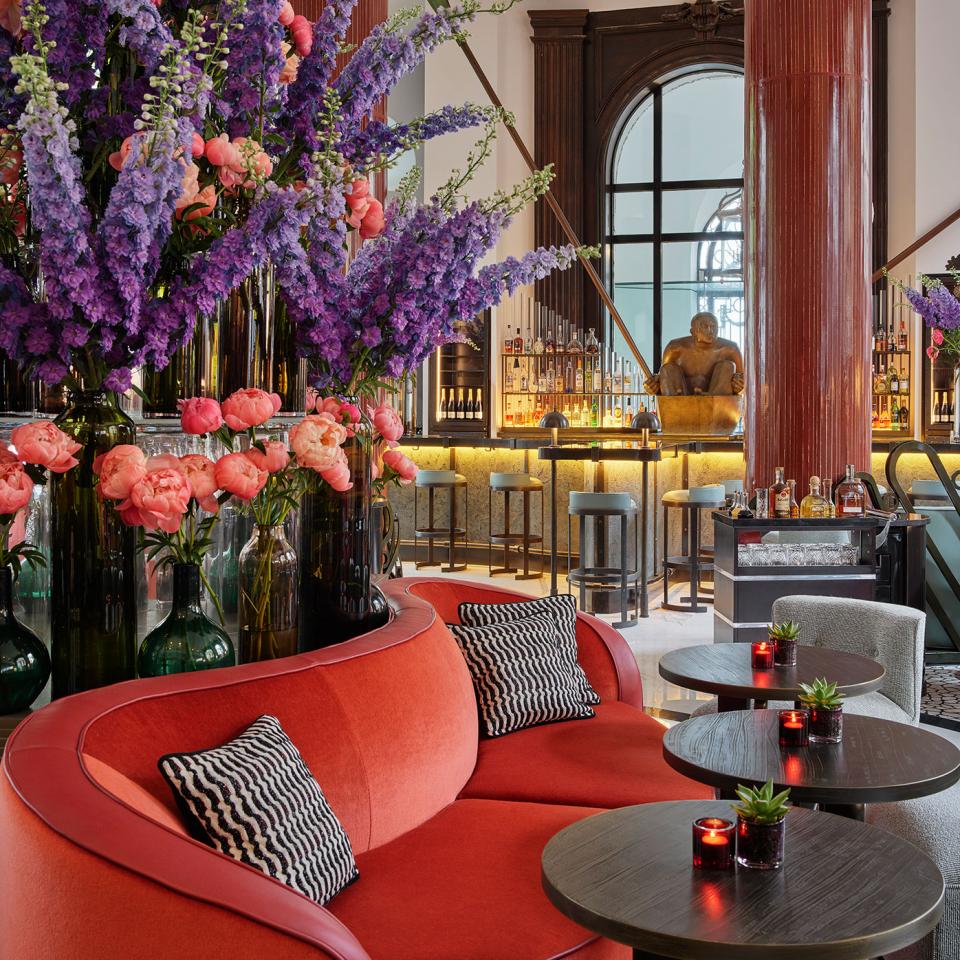 Where is it?
Indigo is the restaurant at One Aldwych – a hotel just off the Strand in central London. It sits near a whole heap of gorgeous attractions, with lots of West End theatres right on its doorstep.
What's all the fuss about?
Executive chef Dominic Teague quietly cut gluten and dairy out of Indigo's restaurant back in 2012. It's gained interest for its coeliac-friendly kitchen over the years, and now the restaurant has had a bit of a face-lift, relaunching with a stylish new look and menu to match.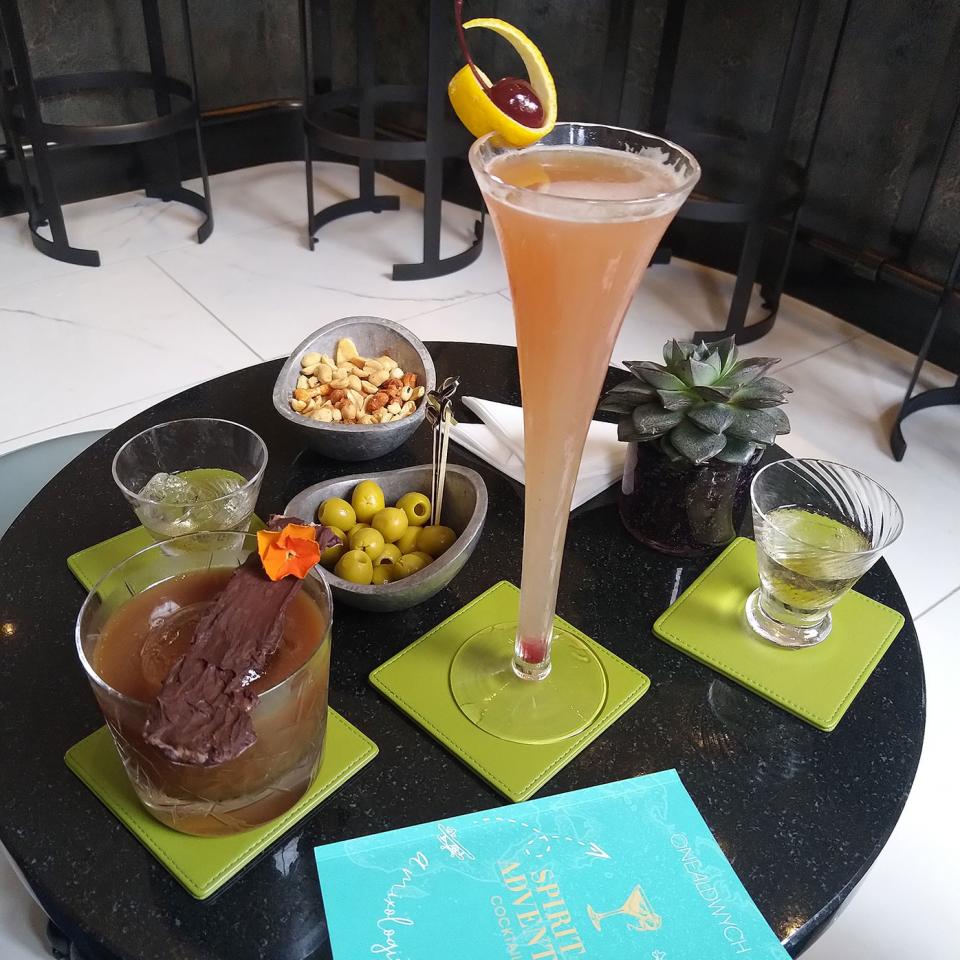 Imaginative cocktails at The Lobby Bar
What's the place like?
The Lobby Bar takes up most of the ground floor - a sweeping space with an impressive hydrangea display in the centre. We took a spot right next to the bar to see friendly staff whipping up all sorts of cocktail concoctions from the newly launched 'Spirit of Adventure' menu, featuring 21 tipples from around the world. Indigo is upstairs with views over the bar and large windows looking out into theatreland. From our window seat we enjoyed watching enthusiastic tourists queuing to see The Lion King. Hotel restaurants can sometimes feel slightly soulless, but there was a good energy in both the Lobby Bar and Indigo, and both quietly buzzed with couples and groups of friends.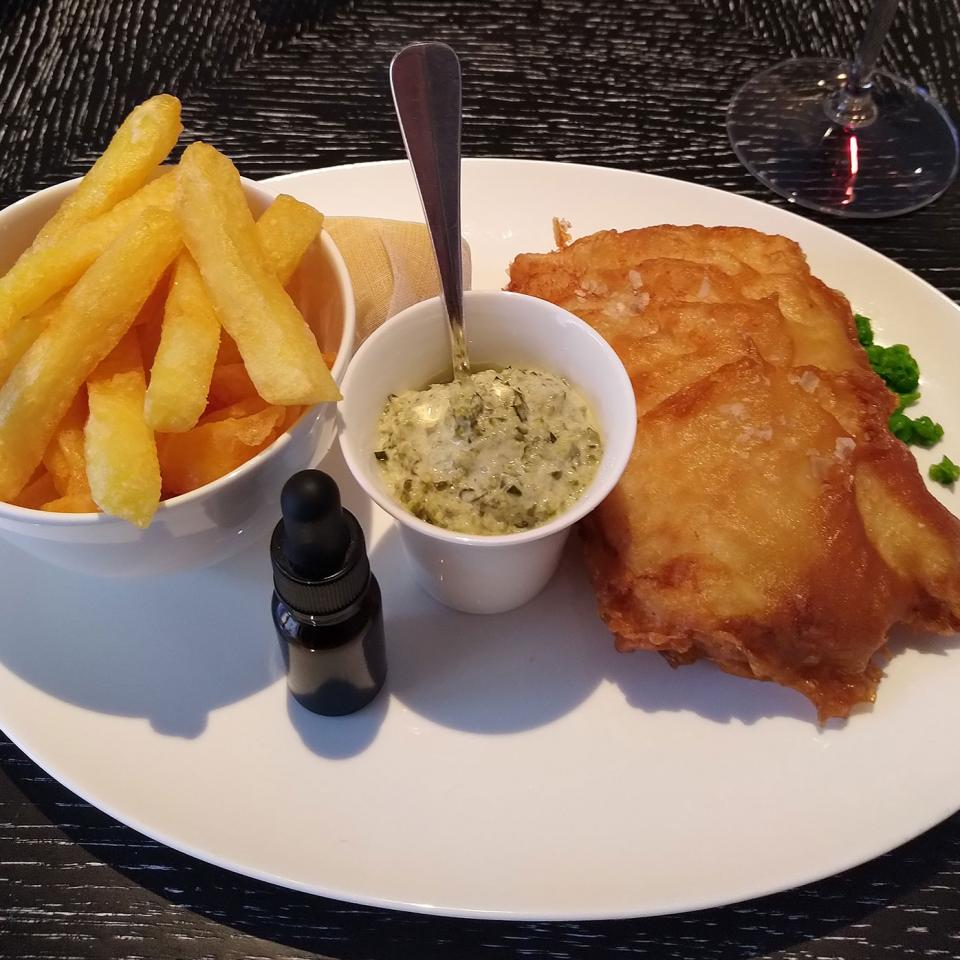 Gluten-free fish and chips
What did we eat and drink?
The Lobby Bar drinks menu was too good not to try. I chose 'Route 52' – a tall and tangy whisky-based cocktail made with black cherry jam – and my partner knocked back a 'Piper', a whisky and sherry combo which came with extra theatre thanks to a strip of chocolate-covered bacon garnishing the top (it shouldn't work, but it really does).
Sitting down for dinner we were presented with an epic gluten-free pumpkin seed sourdough with seaweed dairy-free butter. Getting bread with a meal is a huge boon for a hungry coeliac, and it was demolished in about five minutes, despite my inner voice telling me not to fill up on bread…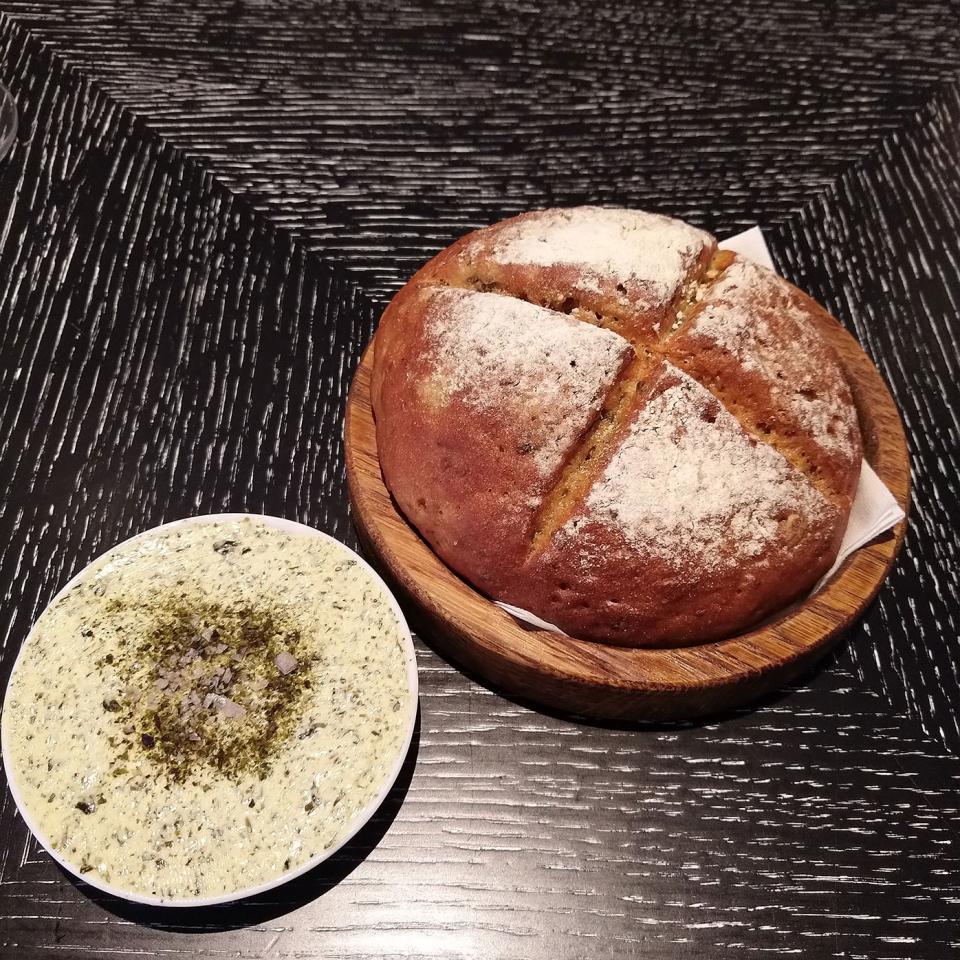 To start I went for braised lamb belly and sweetbread (£11) which was absolutely delicious, and something I've not tried before. My partner opted for scallops (£14) which arrived garnished with crispy chicken skin for extra flavour. I had long-decided to try the beer-battered fish (£19) as this is normally out of action for gluten-free eaters and it didn't disappoint. The batter was thick and crispy with a good-sized serving of triple-cooked chips, peas and tartare sauce. For some extra flair, vinegar came in its own mini plate-side bottle. My guest tucked into miso-glazed trout with honey-pickled radish (£19) and a side of new potatoes which was tasty and surprisingly filling. Too stuffed for pudding, we enjoyed a coffee as the sun went down over The Lion King outside.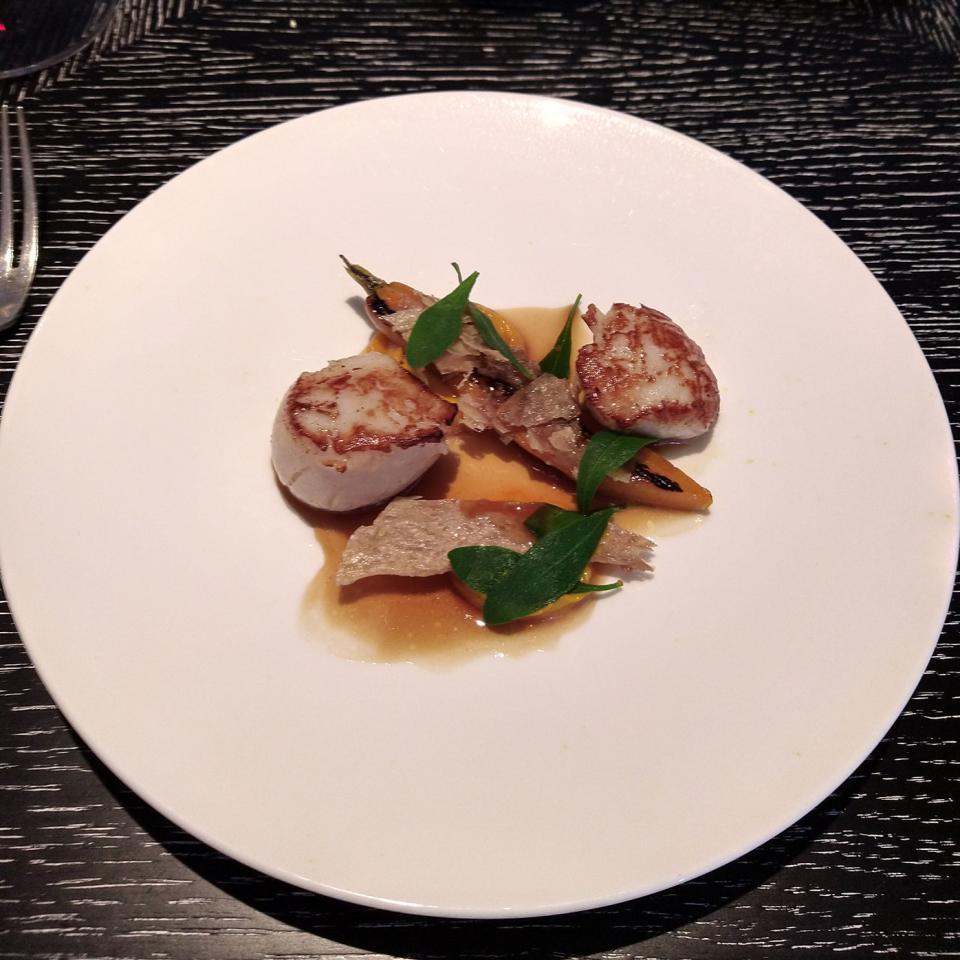 Scallops with chicken skin
Your verdict?
The cocktail list and al la carte menu isn't the cheapest meal you'll get in town, but the food is excellent and for coeliacs worried about cross contamination it's a dream destination in central London. Go for a special evening out or choose from the pre-theatre three-course menu if you're on more of a budget.
Lasting memory?
That bread – the picture of which went to my coeliac sister and two gluten-free friends. Delicious.