Food
Taking Orders: Enoteca Rabezzana
Forget the multiple pizza joints across London for your go-to Italian experience and settle down for some truly authentic fare instead, glass of wine in hand.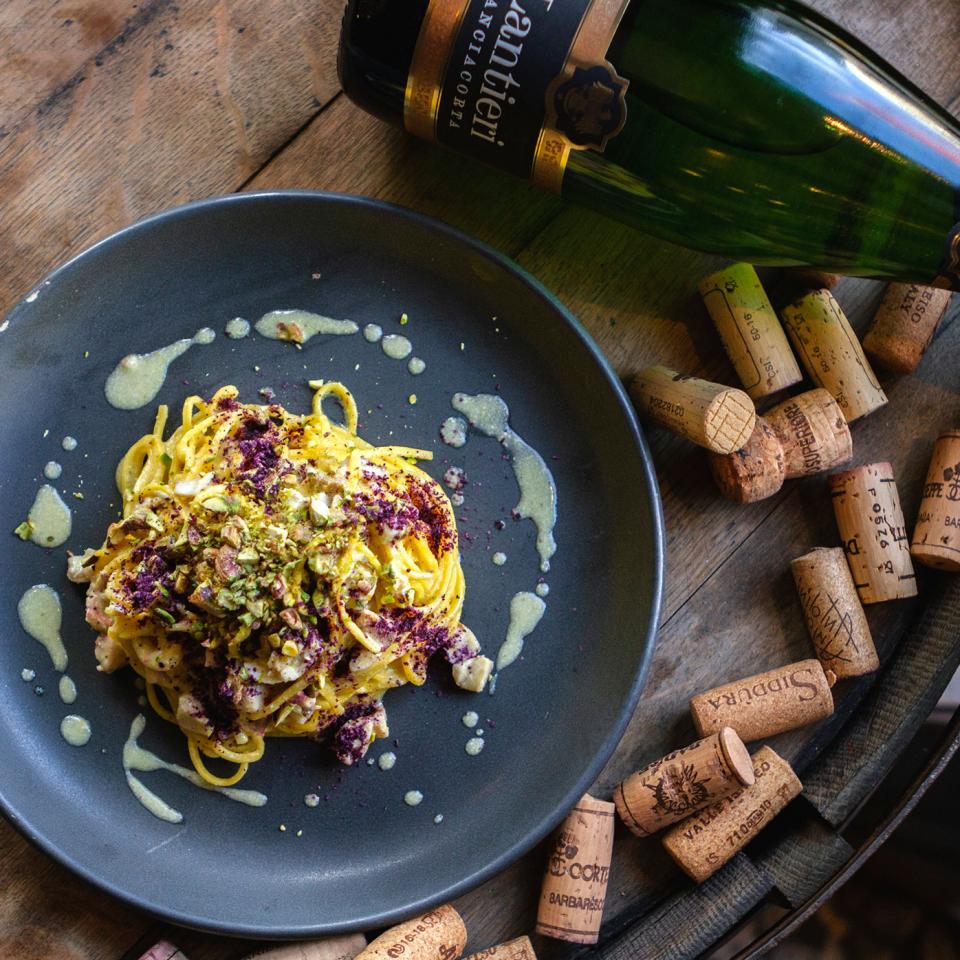 Tonnarello, red mullet, lime butter, pistachio pesto
Where is it?
Close to Barbican station and a stone's throw from Smithfield Market.
What's all the fuss about?
Quality produce and freshly made dishes, all cooked to order. Drawing on the restaurant's Italian heritage, the food is comforting and hearty, yet modern and well-presented. It also boasts an extensive wine selection covering all corners of Italy, mostly sourced directly from the vineyards' owners.
What's the place like?
It's only natural that row-upon-row of wine bottles line the walls of this stylish Enoteca, which translates as wine bar. The atmosphere is warm and relaxed, while the service exudes Italian enthusiasm and friendliness.
What did we eat and drink?
Rather than scrawl through the wine list of more than 120 varieties, we leave our choices in the capable hands of the knowledgeable sommelier. Along come a couple of Sicilian wines, which pair expertly with our food.
Before we get stuck into the pasta, we opt for the two small plates from the concise but regularly changing specials menu. Juicy scallops arrive with a hint of caramelisation, silky smooth celeriac puree, and a scattering of black squid ink and mushroom powder. The second starter consists of creamy smoked burrata, tender artichoke and dots of salty bottarga (cured fish roe).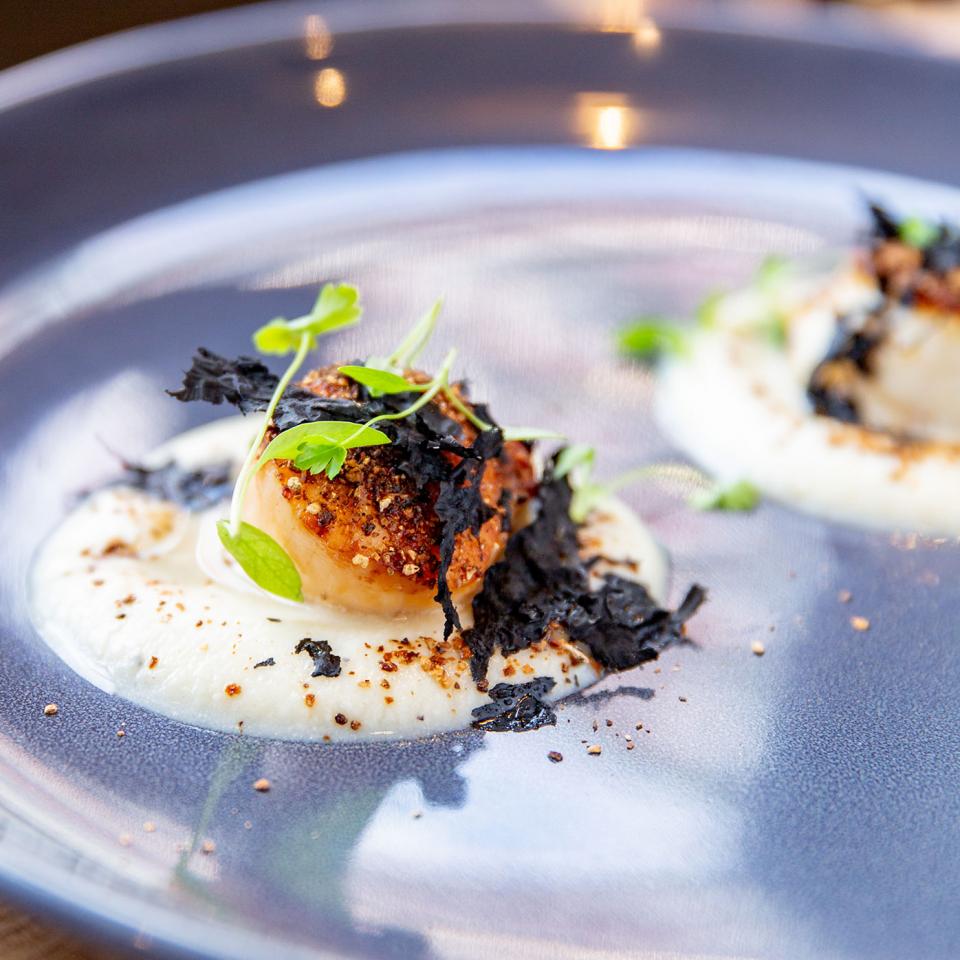 Scallops, celeriac, black squid ink and mushroom powder
For the main event, I devour a 'proper' carbonara – that is, without cream, as the waiter points out. A rich pecorino sauce coats perfectly al dente rigatoni with flavoursome chunks of guanciale. My friend thoroughly enjoys one of the chef's specialities: tonnarello with lime butter, red mullet and pistachio pesto.
The dessert menu is short and sweet, but suits our indecisiveness. In the spirit of a wine bar, a lavender-flavoured panna cotta drizzled with a red wine reduction seems like a good choice, and it certainly doesn't disappoint. Creamy and palate cleansing, it rounds off the meal very nicely. For those after some chocolate indulgence, the apple brownies (yes, you get two) are equally delicious and come alongside a scoop of zabaglione ice cream.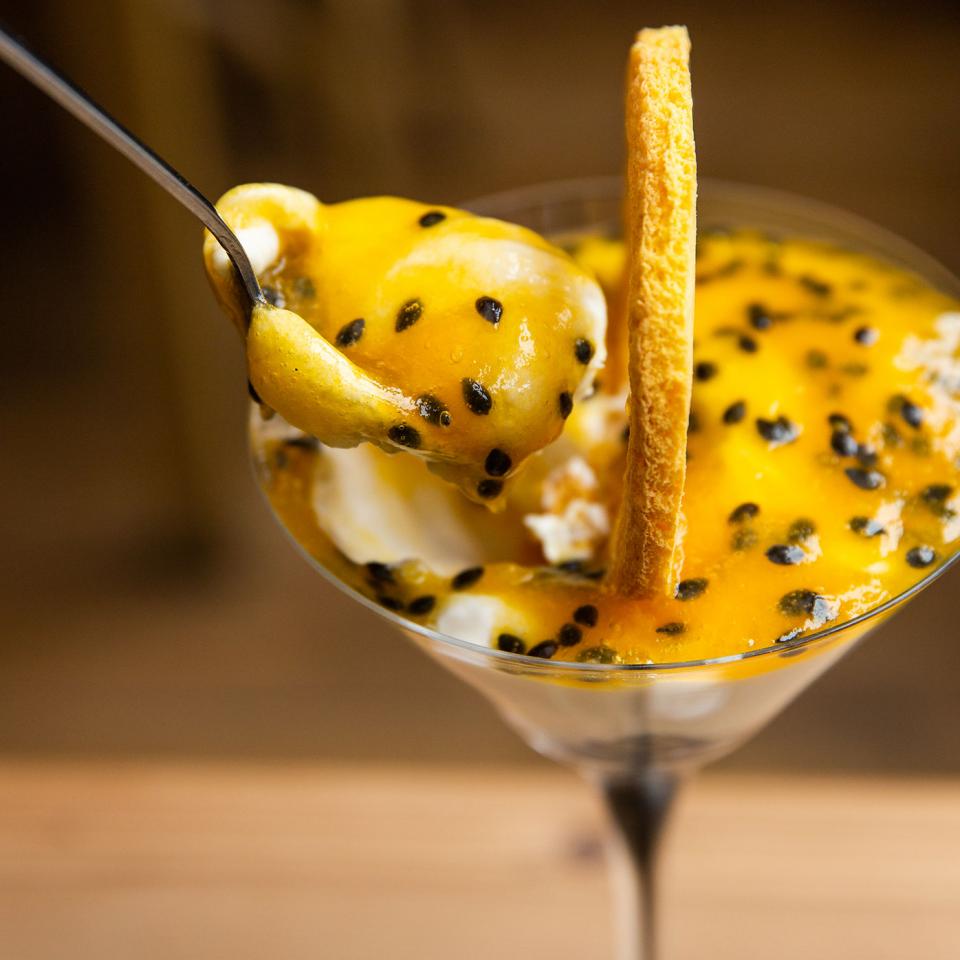 Your verdict?
It will set you back more than your local pizzeria, but you get what you pay for and Italian authenticity in the heart of London is a rare find. Or push the boat out on your lunch break with a starter, main and glass of wine from the £20 set menu.
Lasting memory?
For a self-confessed pastaholic, the 'less is more' carbonara is the star of the show.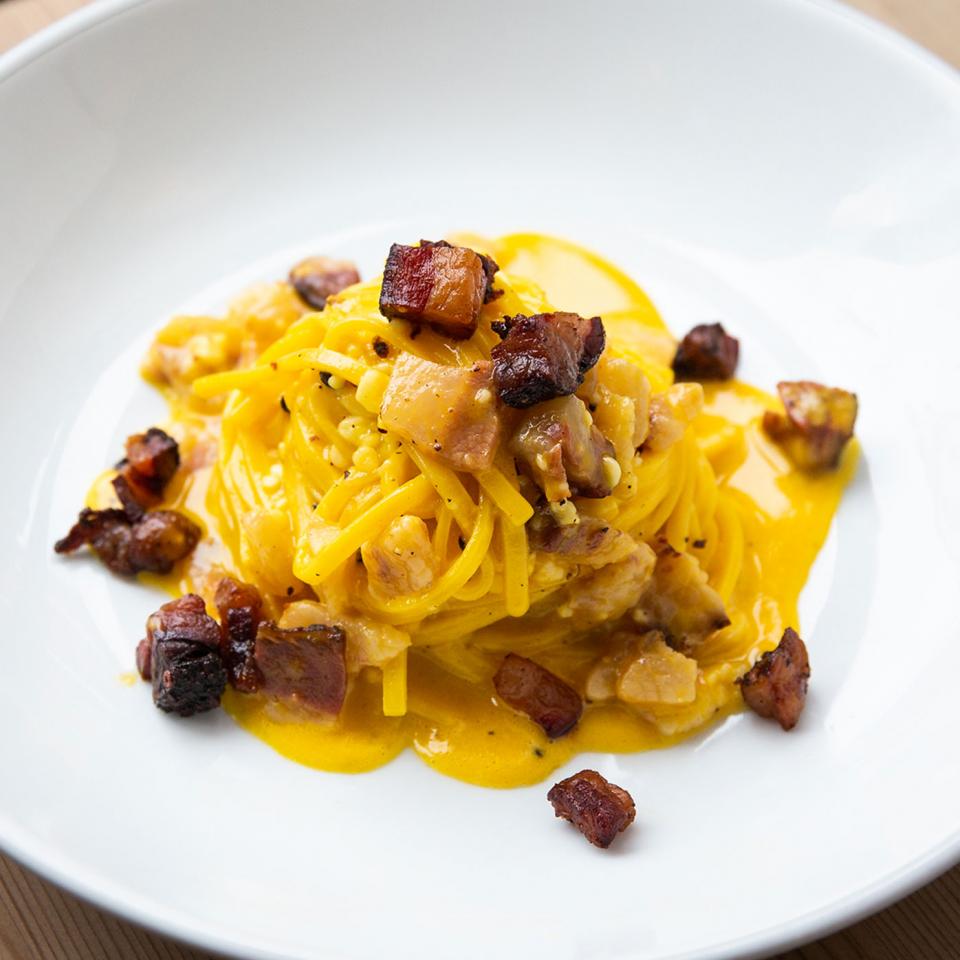 Carbonara with guanciale, black pepper, egg and pecorino cheese
About the author