Food
Edd Kimber's easy festive baking tips
Serves: 6
If you enjoy baking but you don't want to spend days chopping and soaking fruit, there are still lots of quick and easy twists you can give to your festive bakes.
The lovely Edd Kimber, winner of the first series of The Great British Bake Off, has kindly shared a few of his finest festive baking tips - we've added a couple of our own, too.
Edd's top tips:
I love popping a nugget of almond paste in the middle of mince pies - the flavour works really well with the spiced fruit.
If you have any leftover mincemeat, use it to make mincemeat scones - simply add a little to your basic scone mixture before bringing the dough together.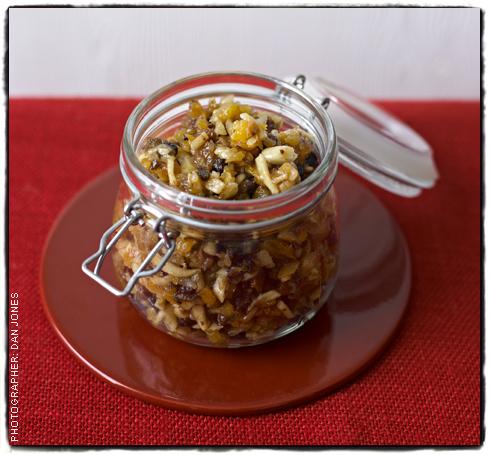 If you haven't had time to make a traditional Christmas cake ahead this year, don't worry, you can still make your own. I make a Dundee cake rather than a traditional fruit cake, which doesn't need to be matured long before Christmas and also doesn't need feeding.
And a few from us:
Crumble some shop-bought Christmas pudding into chocolate ganache, then chill and roll to make Christmas pudding truffles.
Brush the top of your Christmas fruit cake with a bit of apricot jam and top with pieces of candied fruit, for an easy alternative to marzipan and icing.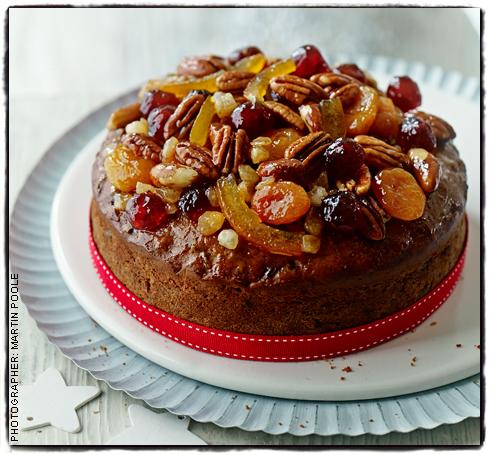 Roll a pinch of ground cinnamon and a little finely grated orange zest into ready-made pastry to give it a speedy 'homemade' feel.
Fold coarsely ground toasted hazelnuts through a basic meringue mixture before baking and serve with chocolate cream for an indulgent Christmas twist.
Christmas pudding isn't always a hit with the whole family, so if you fancy a change this year, try Prune and Armagnac puddings with Armagnac salted caramel sauce (recipe below). These are bound to go down well with sticky toffee pudding fans!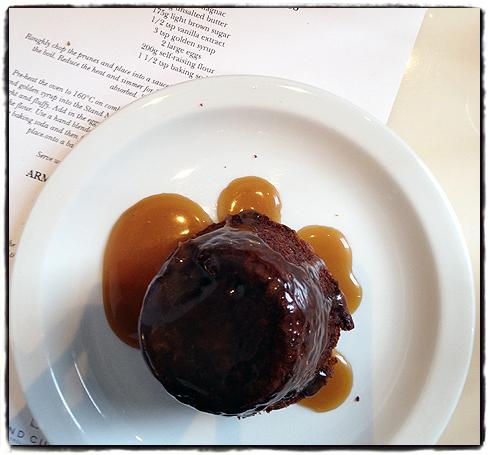 Edd Kimber's prune and Armagnac puddings
Ingredients
FOR THE PUDDINGS:
225g ready-to-eat pitted prunes
100ml Armagnac
50g soft unsalted butter, plus extra for greasing
175g light brown soft sugar
half tsp vanilla extract
1 tbsp golden syrup
2 large eggs, lightly beaten
200g self-raising flour
1 and a half tsp bicarbonate of soda
FOR THE ARMAGNAC SALTED CARAMEL SAUCE:
50g unsalted butter
100g light soft brown sugar
a pinch of flaked sea salt
100ml double cream
Armagnac, to taste
Method
Lightly grease 6 x 150ml dariole moulds with a little butter. For the puddings, roughly chop the prunes and put in a saucepan with 200ml water and the Armagnac; bring to the boil.
Reduce the heat and simmer for 2-3 minutes, or until most of the liquid has been absorbed. Remove from the heat and set aside to cool slightly.
Preheat the oven to 180°C, fan 160°C, gas 4. Place the butter, sugar, vanilla extract and golden syrup into a large bowl and beat together until light and fluffy. Gradually add the beaten eggs and whisk until fully combined.
Fold in the flour. Then use a hand blender to purée the prunes - don't worry if you have a few lumps - add the bicarbonate of soda, then fold this in to the cake batter.
Divide the mixture equally between the prepared dariole moulds and place on a baking tray. Bake in the oven for 17-20 minutes until risen. When they're cooked, a skewer inserted into the middle of each should come out clean.
Meanwhile make the sauce; place the butter and sugar into a saucepan and cook over a medium heat until melted and smooth. Carefully stir in the salt and cream and simmer for a few minutes, adding a few tablespoons of Armagnac to taste.
About the author