Food
Taking Orders: Crockers
This new restaurant-with-rooms is cooking up a storm with the locals in Henley-on-Thames. Helena Lang books in to sample one of the two Chef's Table menus.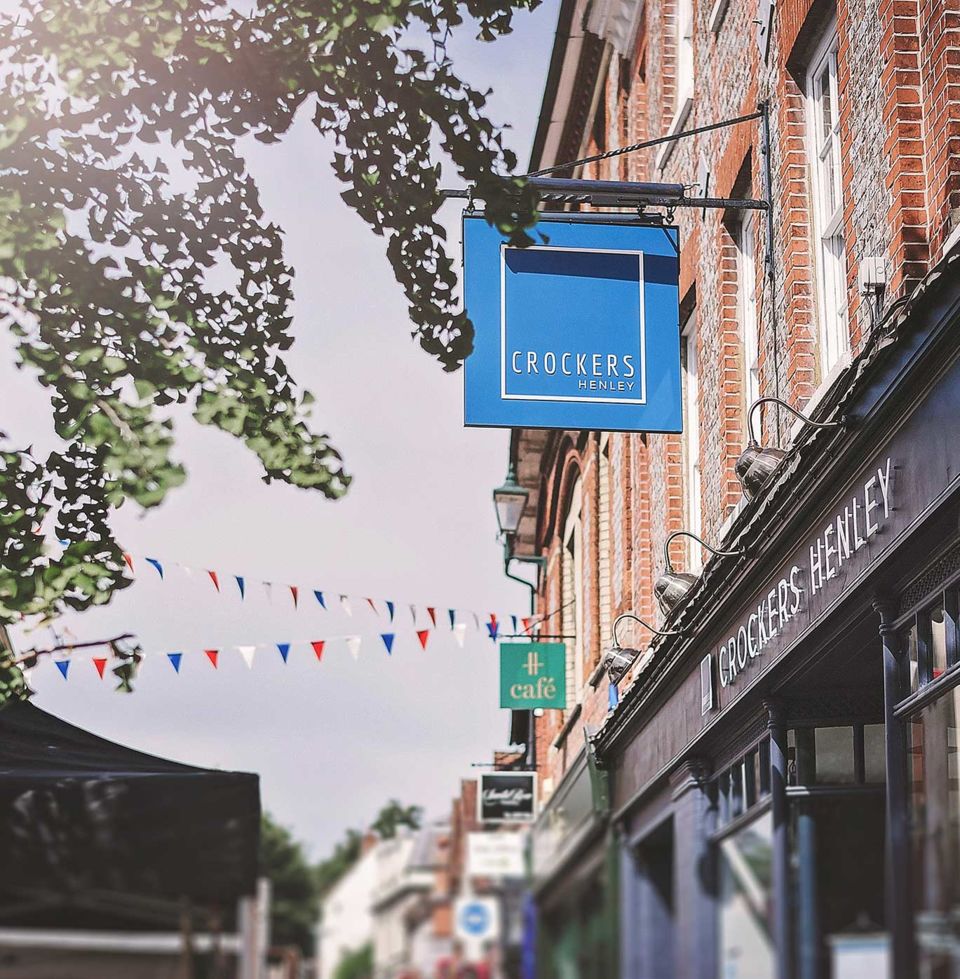 Crockers in Henley-on-Thames
Where is it?
Slap bang in the middle of the smart and very gentrified centre of Henley, minutes from long river walks and browsing the upmarket boutiques. Book a bedroom if you want to make a weekend of it.
What's all the fuss about?
Crockers has a twin in Tring, Hertfordshire, but this new branch was set to launch just before lockdown started. The opening has been delayed but that's given the team longer to get everything right and no expense has been spared. Director Ian Churchill showed me around the light, airy Grill Room at the front complete with well-stocked bar, the cosy Nook with intimate tables for two (both of which are served by the Grill kitchen) and the not one, but two Chef's Table restaurants – The Thames Table, serving Great British food cooked by Dean Westcar in fine dining style and The Gardiner where chef Iain Dixon serves a 10-course Pan Asian menu, which was where we chose to eat.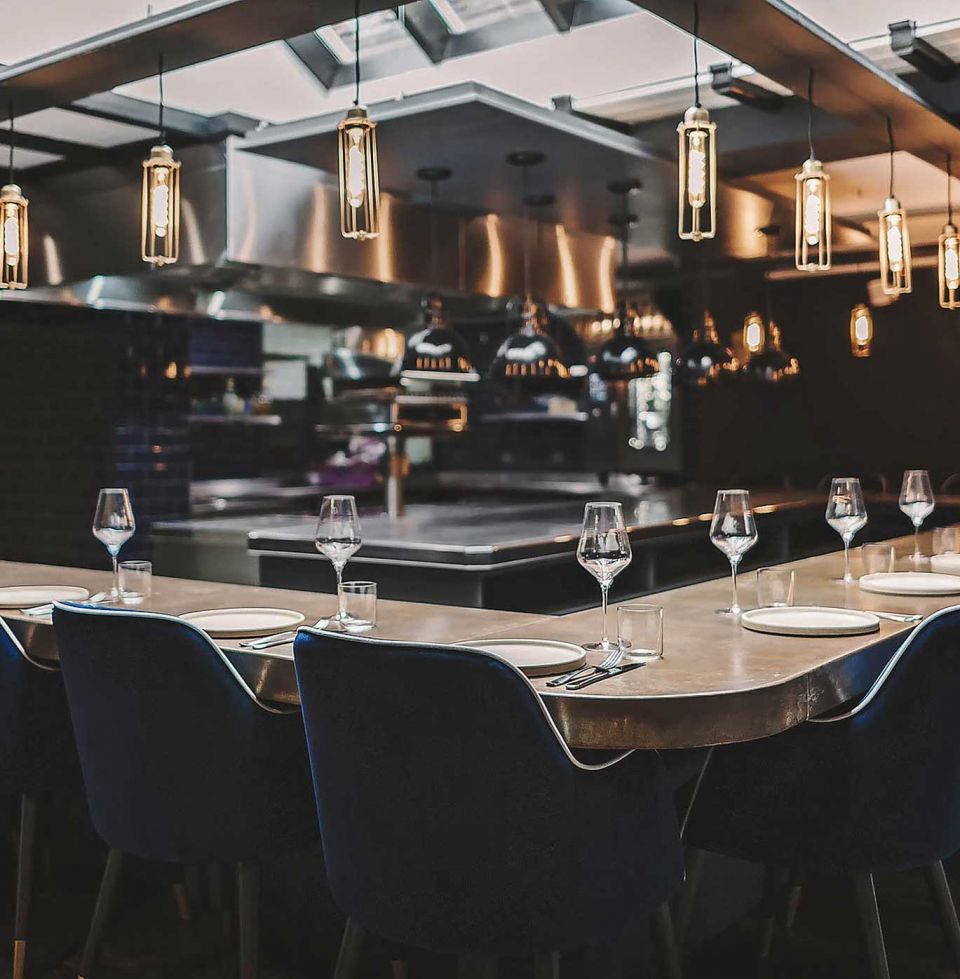 The Thames Table ready for guests
What's the place like?
Modern yet comfortable, stylish and yet familiar. Lots of tan leather seating, copper and brass, plenty of warm wood and fluffy cushions too. The Chef's Table restaurants are at the rear of the listed building and fully enclosed with Perspex dividers between groups of diners. At each table 16 guests sit around a bar-style table with full-view of the kitchen and chefs cooking and plating up the dishes.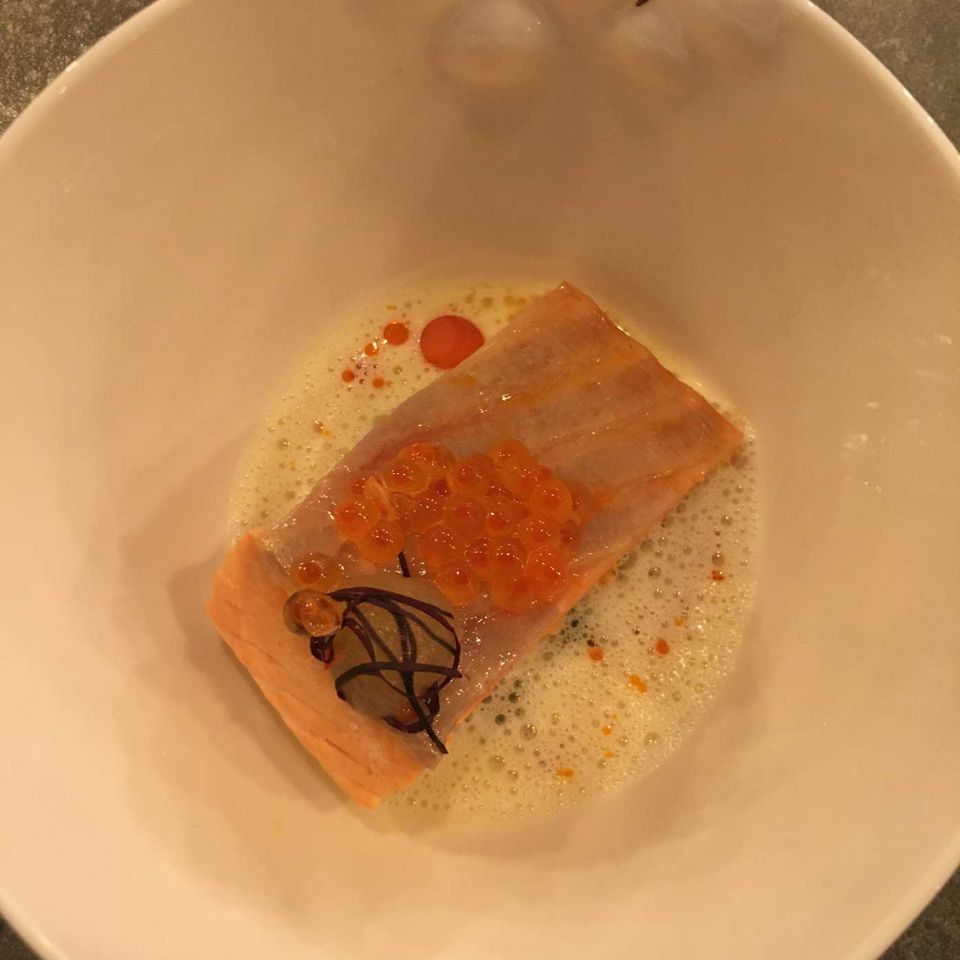 Sea trout with cucumber, gooseberry and Szechuan peppercorns
What did we eat and drink?
We guzzled glasses of delicious English fizz from the Gusbourne Estate in Appledore, Kent before sipping our way through the fascinating wine flight (£65 per head) chosen by head of wine, Gemma Aldridge. Highlights were the Txakoli de Getaria – a light (11%) slightly sparkling white from the Basque region of Spain, where locals enjoy a glass or two as an aperitif – usually poured with panache from a great height into tumblers, and the Pouilly-fume en Travertin, stylish, elegant and the perfect match for the sea trout course.
The Gardiner Chef's Table Tasting Menu costs £100 per head and was a succession of tiny dishes, all artfully plated by Ian and his three-strong team. Fish and seafood dominated and our favourite plates were the Nigiri, a sliver of smoked eel, flavoured with ginger and wasabi, the sea trout with cucumber, gooseberry and Szechuan peppercorns and the Singapore crab served with a cool interpretation of a dough ball, this time stuffed with coriander. Desserts were minute pastries including Wagashi, a type of Japanese sweet with a doughy casing and a fruity filling. Perfect with the cup of Japanese tea served alongside.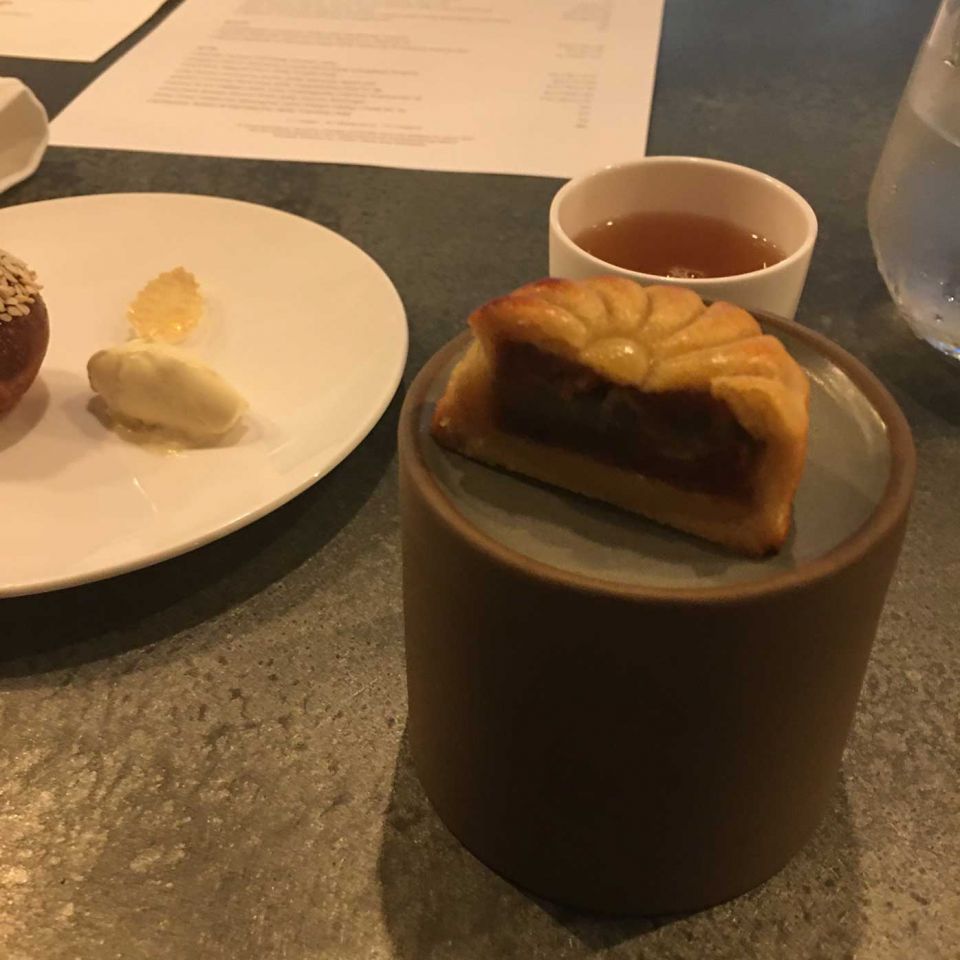 Wagashi and Japanese tea for dessert
Your verdict
Crockers will do well with the affluent local crowd, keen to see and be seen especially at weekends. The Chef's Tables were both fully booked when we went and it's great to see so many different people experimenting with the type of food they want to eat when they go to restaurants.
Lasting memory
Watching the team pull the beautifully presented dishes together – it's like being at the theatre except you get yummy things to eat at the end of each act!
About the author