Food
Cook the books – Konditor & Cook
The first time I walked into the Konditor & Cook shop in a backstreet near London's Waterloo and saw their chocolate biscuit cake, I knew that it was going to be something special. With sweet glacé cherries and whole Brazil nuts peeking out from under the glossy chocolate coating, this simple fridge cake promised indulgent luxury.
So, when deciding what to make from Konditor & Cook: Deservedly Legendary Baking (Ebury, £20) it really was a no-brainer – and I couldn't have picked a simpler recipe, but that didn't stop me being distracted by the other mouthwatering recipes in the book.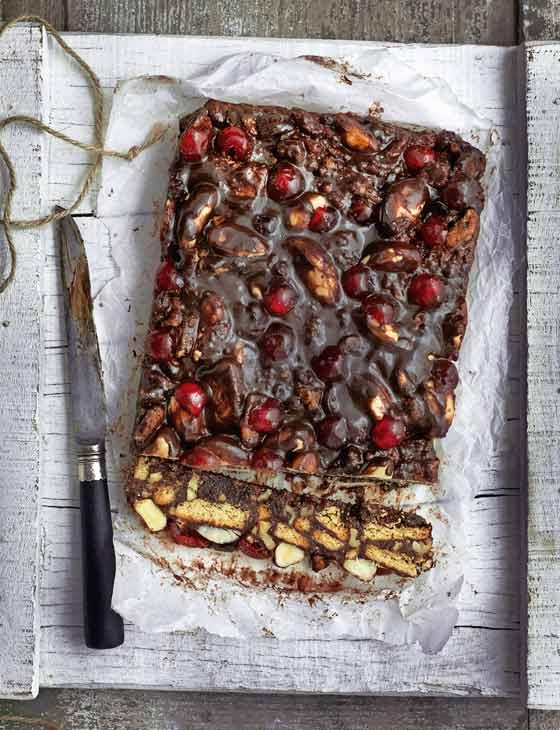 Chocolate Heaven
What is the book about?
The book doesn't so much invite you to bake, as seduce you to indulge your sweet tooth and put all thoughts of dieting aside. Starting with cakes (including some subtle updates to well-worn classics such as Victoria sponge – add crème fraîche to keep the mixture from curdling), it leads you on a delicious exploration of tarts, muffins, slices and mini-bakes. The complexity of the recipes gradually increases through each section and the book wraps up with some showstoppers – fun seasonal bakes that will surprise and delight whoever you make them for.
Chocolate biscuit cake
Having melted butter, golden syrup and dark chocolate together, whisked in a lightly beaten egg and combined the sauce with a bowlful of broken biscuits, nuts and fruit, all that remained was to press the mixture into a lined brownie pan. The hardest part was the 3.5-hour wait while it chilled in the fridge.
But it was worth being patient – when I bit into a slice it tasted every bit as good as I remembered. Of course it's rich, but it is much lighter than you might expect and you don't feel too wicked cutting a big slice.
It's definitely on the 'make it again' list, but I'll be reducing the amount of biscuit very slightly so that there's a little more chocolate to coat the Brazil nut and cherry topping.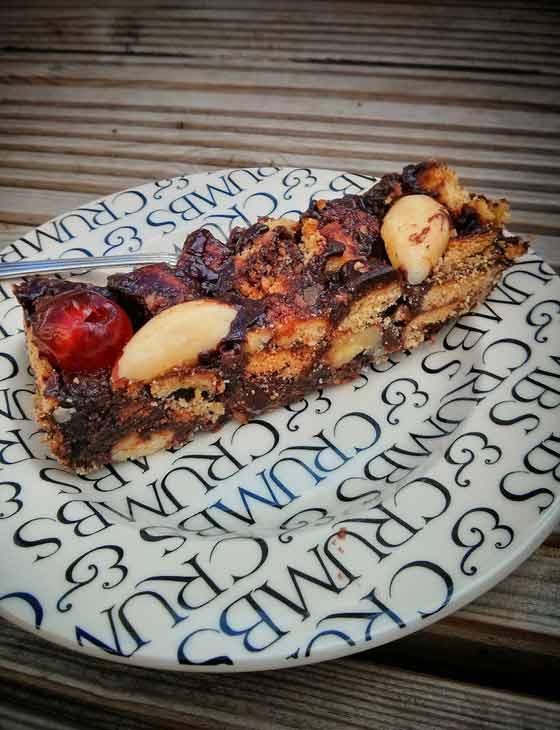 Get stuck in!
About the author