Food
Chinese New Year with Ching-He Huang
The biggest festival in the Chinese calendar this year falls on Friday, February 16, 2018 – so if you're heading into a city centre don't be surprised if you see giant lions and dragons and colourful parades.
But, as always, we're most excited by the food. Isn't it great to have an excuse to eat lots of Chinese food? We asked our friend and super chef Ching-He Huang to fill us in on how to put on a proper Chinese New Year spread.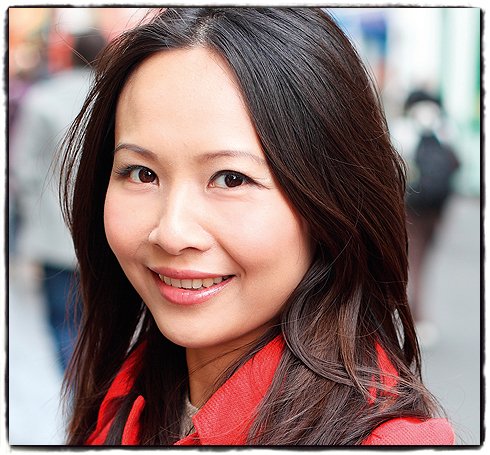 Who will you be celebrating Chinese New Year with this year?
I already celebrated with my family two weeks ago in Taiwan as I knew I'd be in London for the celebrations. In London, I'll be with my other half's family and friends – we have two weeks of celebrations so I'm super excited! The only day I won't be using my knife is on Chinese New Year's day itself because it means cutting away your ties to close ones.
What's on the menu?
I've already started cooking – there will be plenty of homemade food in my Chinese New Year feasts. For example:
Whole roast chicken – whole roast animals symbolise unity, and chicken means joy, happiness and togetherness.
Nian gao (sticky rice cake), which means your family will 'stick' together.
Garlic misua (longevity noodles) – thin wheatflour noodles with garlic, soy and sesame paste. These symbolise longevity.
Dumplings called jiaozi – there are different types of fillings but pork and prawn with chives is my favourite.
Cantonese-style steamed whole seabass – this symbolises abundance.
Chilli bean prawns – whole and steamed with Chinese spring onion sauce. Prawns symbolise laughter.
Spring rolls because they're a sign of the spring festival.
I'll also be doing sweet and savoury tang yuan on the 15th day, which ends the celebrations. These are soup balls that are like dumplings made from sticky rice to resemble the moon and the new lunar year.
And is there a celebration drink?
The most prized teas – like oolong, jasmine flower and osmanthus and, of course, baijiu (Chinese rice wine).
What will you make for pud?
Nian gao (sticky rice cakes) dipped in egg batter, fried and coated in cinnamon sugar
And if you were eating out, where would you go?
Shanghai Blues restaurant in Holborn or Kai in Mayfair.
If you want to get in the celebratory mood this weekend but you're not a master of Chinese cuisine like Ching, then try this simple supper from her book Ching's fast food (Harper Collins).
BEEF WITH BEANSPROUTS AND SPRING ONIONS
Ingredients
250g beef sirloin, fat removed and meat cut into 1cm slices
1 tbsp groundnut oil
150g beansprouts or soya bean sprouts
1 tsp cornflour mixed with 1 tbsp water
2 spring onions, finely chopped
FOR THE MARINADE:
2 garlic cloves, crushed
2 tbsp peeled and grated root ginger
2 tbsp light soy sauce
1 tsp dark soy sauce
1 tsp light brown soft sugar
2 tbsp mirin
Method
Place all the marinade ingredients in a large bowl, then add the beef slices and mix well to coat. Cover with clingfilm and set aside for 20 minutes.
Heat a wok over a high heat until it starts to smoke. Add the groundnut oil. Remove the beef from the marinade (keep the marinade) and cook for 2 minutes.
Add the beansprouts, the reserved marinade and the cornflour paste. Toss together over the heat for a further minute. Stir in the spring onions, then transfer to a serving plate and serve immediately with jasmine rice.
About the author