Food
Celebrate Jamaican Independence
On Thursday 6 August it's Jamaican Independence Day – remembering the day, back in 1962, when the Caribbean island broke free from British rule.
To celebrate, Wray & Nephew rum – Jamaica's best-loved spirit – is putting on a series of 'Jamaica Rum Tings' live events across the UK throughout August, where you can enjoy the best of Jamaican food, drink, music and culture – without the crush of Carnival. Featuring music legends Dillinja, Don Letts and Daddy G (Massive Attack), plus many more besides, the events look set to be super-fun and summery – see https://www.facebook.com/WrayAndNephewOverproofRumUK for more details.
Meanwhile, here's a little something you can enjoy at home. But be warned – less is more with overproof rum! 'Overproof' means it's brewed strong, so don't go too crazy with this crystal-clear, full-bodied drop. It's best to follow this recipe to the letter.
Reggae rum punch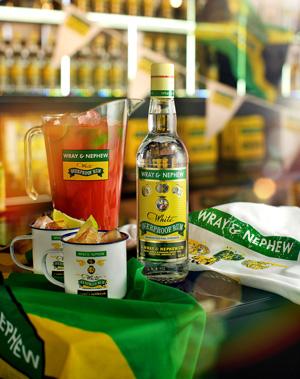 You will need:
25ml Wray & Nephew white overproof rum
50ml orange juice
50ml pineapple juice
25ml grenadine or strawberry syrup
a squeeze of fresh lime
ice cubes
Method:
Pour the rum into a tall glass and add the lime juice before half-filling the glass with ice. Top up with the juices, then the syrup, and stir. Finish with a couple of lime wedges. You can also make this in a big jug, upping the quantities but keeping the same ratios, to serve a group.
Reggae rum punch from Sainsbury's magazine on Vimeo.
About the author