Food
Taking Orders: Bryn Williams at Somerset House
by Helena Lang
Vegetables may not be taking over the planet but they are certainly taking over our plates, with more restaurants following the flexitarian/vegetarian/vegan trend and putting them centre stage on menus. Top chef Bryn Williams has opened a new restaurant at Somerset House, where he promises that plants are the focus. Editor-in-Chief Helena Lang paid a visit.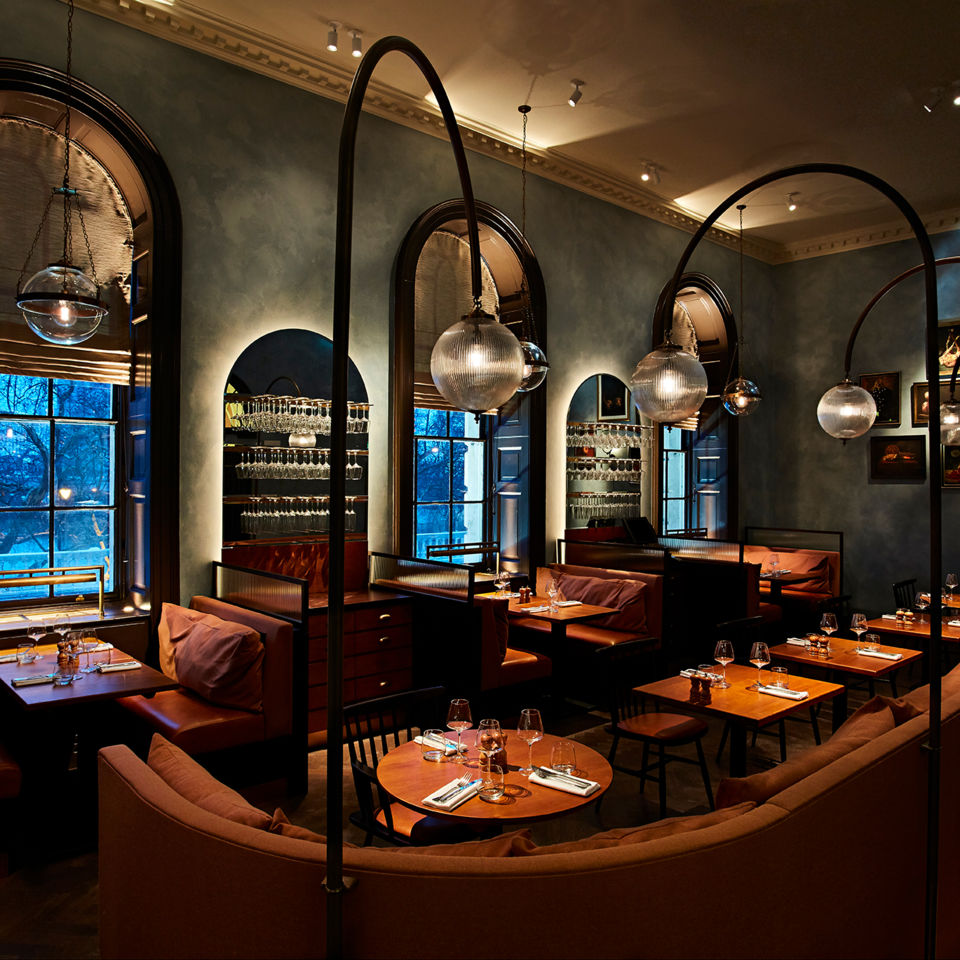 Where is it?
Somerset House is on the north side of Waterloo Bridge near Covent Garden. It has had a long and complicated history, with the original building used as home to Princess Elizabeth in 1553 before she became Queen Elizabeth I; as the home of Anne of Denmark, wife of James I of England, in 1603; and as the HQ for General Thomas Fairfax during the English Civil War. Rebuilt in 1779, the Royal Academy of Arts took residency before a whole series of art foundations and government bodies called it home. Nowadays it's a multiuse art space with galleries, concerts, London Fashion Week and even a Christmas ice-rink popping up over the seasons. The building has several bars and restaurants, including Skye Gyngell's Spring and the newly opened Bryn Williams gaff.
What's all the fuss about?
Great claims about sustainability, seasonality and provenance are made on the restaurant's website and, in Williams' own words, 'a piece of fruit or veg should be treated with the same amount of care and respect as a cut of meat or fillet of fish – if not more'.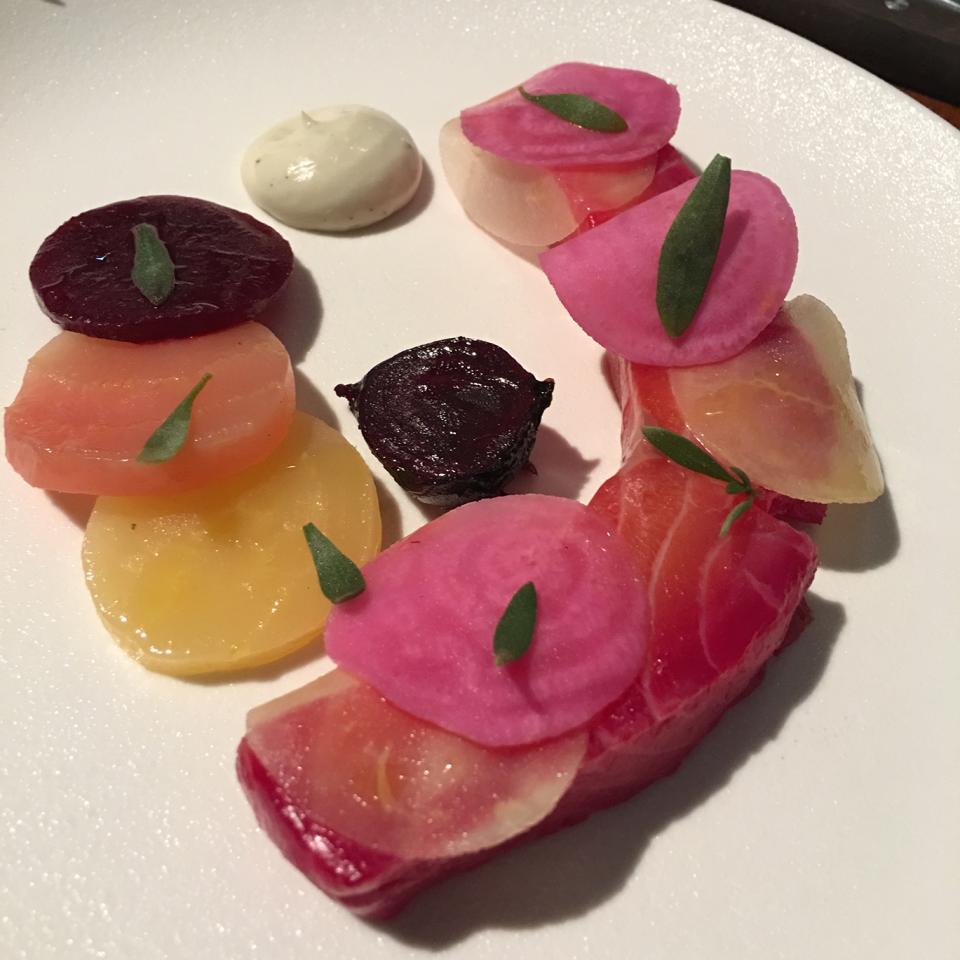 Heritage beetroot and cured organic salmon
What's the place like?
Given its heritage, the design is understandably grand with dark-blue panelled walls, lots of wood and cosy corners. Unusually, the restaurant is split into three rooms – an unsolvable issue caused by the building's heritage. Unfortunately there are no windows overlooking the river, but it feels cosy and traditional, with friendly, chatty staff giving it a modern informality.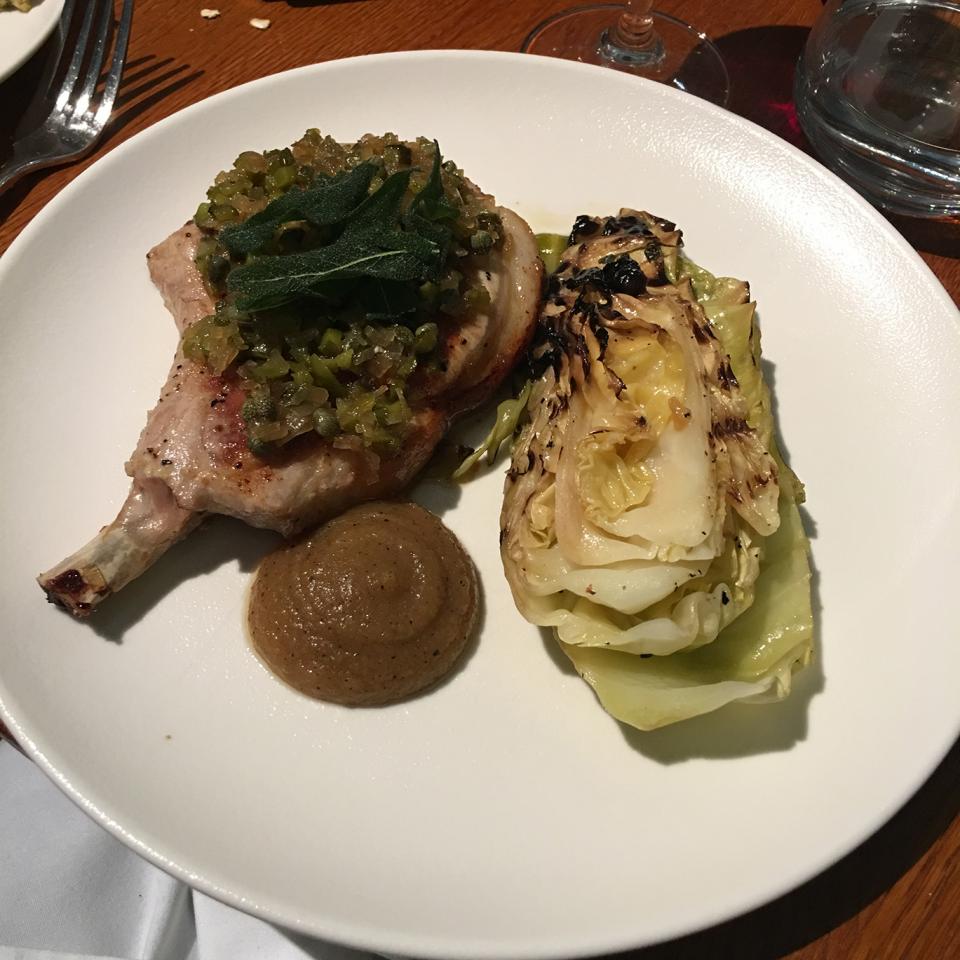 Grilled hispi cabbage with pork
What did we eat and drink?
Kicking off with cocktails – a Sweet Old Fashioned for me with rhubarb-infused gin (£8.95) and a giant G&T for my guest – we got stuck into the excellent soda bread and thick creamy butter (£3.25) while we decided what to eat. Williams has deliberately built the menu around the vegetables that are central to each dish. However, don't be fooled; expecting smidgens of salmon and tuna on our starters, we were surprised to see the heritage beetroot and cured organic salmon (£8.95) to be more salmon – two lovely, large slabs – than beetroot, while the salad nicoise (£9.50) to have a tender chunk of fresh tuna, a neat egg and anchovy snaking across it.
Meat-eaters will not be disappointed by the portion sizes on the main courses, either. My grilled hispi cabbage came with a ginormous pork chop, with a dollop of apple sauce and a caper, onion and sage garnish (£21). My other-half went for the field mushroom, slivers of which were served on a large rib-eye steak, a quenelle of herb sauce and a pot of thankfully shareable triple-cooked chips (£26). A very reasonably priced bottle of Sangiovese (£23) was a perfectly good accompaniment.
For dessert I went left-field, plumping for a lavender meringue, lemon posset and lavender and blueberry ice cream concoction (£7). This was a delightful mix of textures and flavours, and as pretty as a summer's day – the posset thick and creamy and the ice cream fruity and sweet.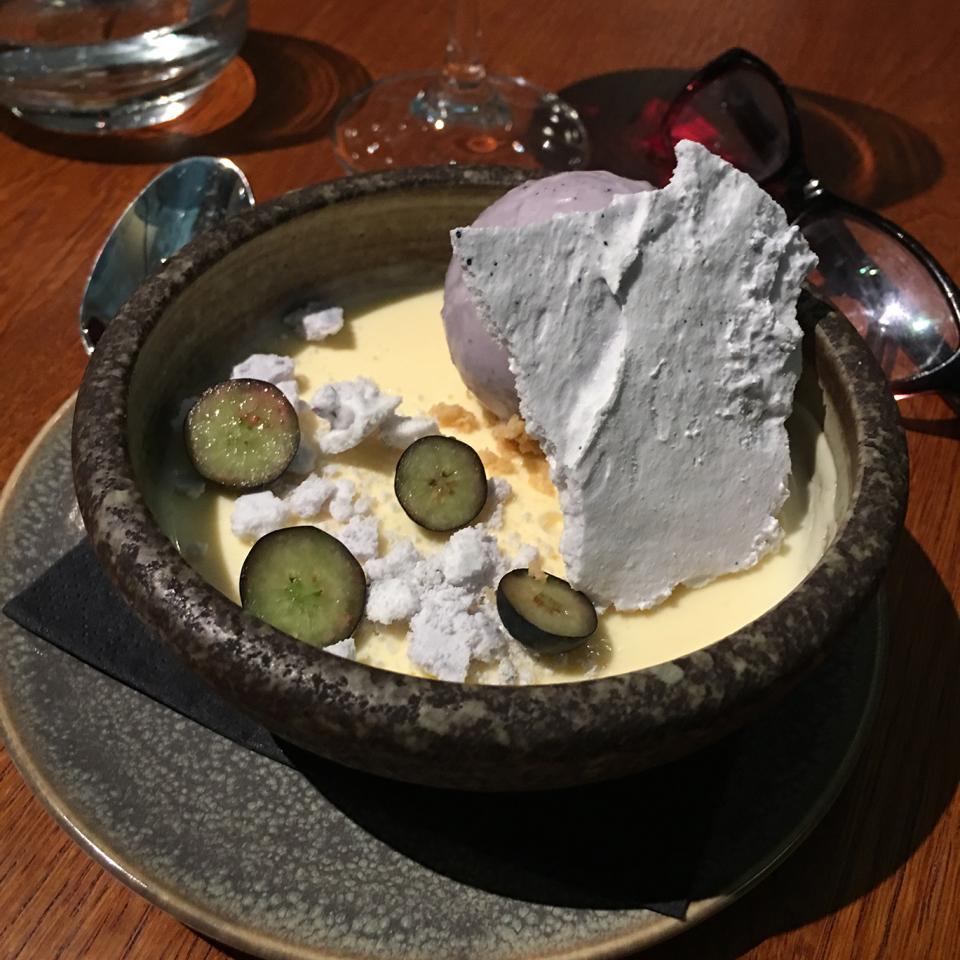 Posset for pudding
Your verdict?
Everything was perfectly cooked – we didn't have a quibble – with good flavours and please-all combinations. This is a well-trained kitchen serving up quality food that people want to eat, whether it's a humble vegetable or tender piece of meat.
Lasting memory?
The posset pud. That's a recipe I'd like to have…
Don`t miss

---