Food
Brussels sprouts and cheddar soup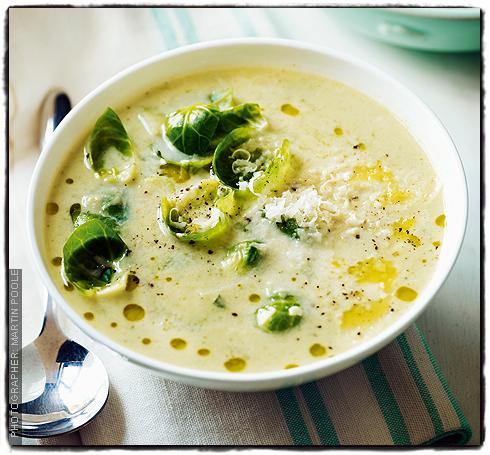 Serves: 4
This soup is a great way to use up the leftovers, and can convert even the most ardent of sprout haters.
How do you use up leftover sprouts? If you've got a great recipe, tell us about it in the comments box below.
Ingredients
a splash of olive oil, plus extra for drizzling
2 medium onions, chopped
300g cooked Brussels sprouts
2 garlic cloves, crushed
650ml vegetable stock
4 tbsp single cream
100g mature cheddar, grated, plus extra to serve
Method
Heat the oil in a medium pan and soften the onions over a medium heat for 8-10 minutes. Meanwhile, roughly chop half the sprouts. Cut the remaining sprouts into halves or quarters, depending on their size
Add the garlic to the pan with the onions and stir-fry for 1 minute. Add the chopped sprouts and stock, cover with a lid and bring to the boil. Take the pan off the heat and leave to cool slightly.
Purée the soup. Stir in the cream, the remaining sprouts and the cheese. Season and simmer for 2-3 minutes or until the cheese has melted. Serve with a drizzle of olive oil and a little grated cheese.
Tip
A simple garnish of cooked sprout leaves (whole or finely shredded), a sprinkle of cheese and a drizzle of oil takes this soup from everyday to extra special.
About the author