Serves: 12
Bettys is a Yorkshire institution, an old-fashioned tea room bursting with tradition and delicious offerings to tempt. One of the most famous cakes they sell is the Fat Rascal, think of it as a cross between a scone and a rock cake served warm with butter. The family recipe is a highly guarded secret but when I set off to Bettys HQ near Harrogate, I wondered if it might be my lucky day, would I manage to source the secret recipe?
The bakery is impressive. Everything is baked to order and it really is just a scaled-up version of a home kitchen, the only difference being the huge ovens and the daunting quantities of ingredients. As we walked around, enjoying the warmth and homely smells of spice, we passed gigantic slabs of icing-topped cream slice, rows of Barbara Cartland pink macaroons, families of chocolate mice and dainty fancies with delicate decorations, hand finished and ready to be dispatched.
Giant icing-topped cream slice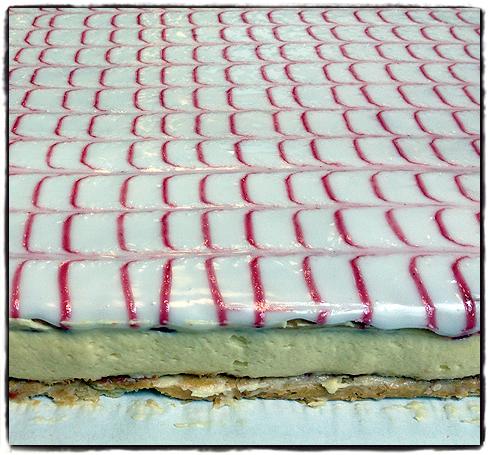 Chocolate mice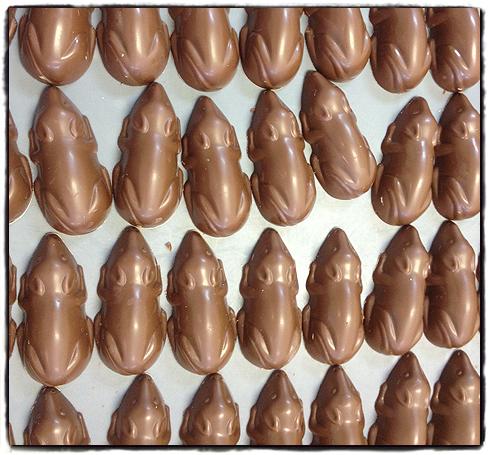 Then we reached the Fat Rascals area. I was encouraged to join in with the mixing and shaping, surely I needed the recipe to be of help? Alas, no. I was allowed to shape and top the rascals with their signature blanched almonds (always three) and cherries (always two halves) but that's where it ended.
Fat Rascals ready for the oven with their signature blanched almonds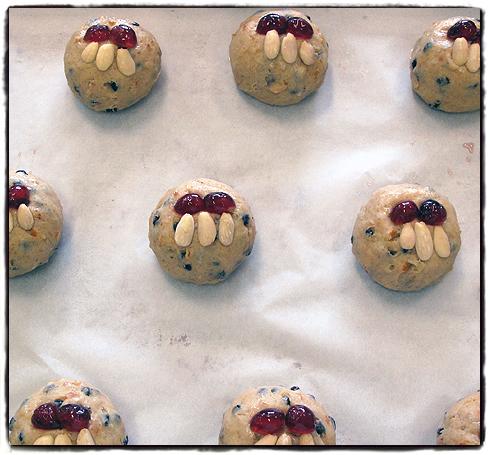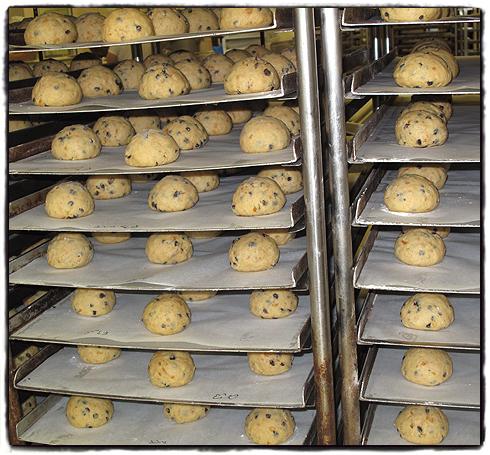 Back at home, I was determined to crack my own version and, after a few phone calls to Yorkshire-based relatives, I had a recipe based on one from a family friend. Give them a try and let us know what you think – and if you're in Yorkshire, don't miss a visit to Betty's to try the real McCoy.
Fat Rascals
Ingredients
150g plain flour
150g self-raising flour
1 tsp baking powder
150g cold butter, cubed
75g caster sugar
finely grated zest of 1 orange
finely grated zest of 1 lemon
1 tsp ground cinnamon
half a tsp ground nutmeg
50g each currants, raisins, sultanas
2 medium eggs, lightly beaten
a little milk, if necessary
TO GLAZE AND FINISH:
1 medium egg yolk
slivered blanched almonds and halved glacé cherries
Method
Preheat the oven to 200°C, fan 180°C, gas 6. Sieve the flours and baking powder into a large mixing bowl.
Rub the butter into the flour. Add the sugar, zests, spices, fruit and eggs. Mix together to a soft dough; add a little milk if the dough seems very dry.
Divide the dough into 12 pieces and roll into balls. Place on a baking sheet.
In a small bowl, lightly beat the egg yolk with a pinch of salt and a tablespoon of cold water to combine. Brush on top of the Fat Rascals.
Decorate with almonds and cherries. Bake for 15-20 minutes or until lightly golden. Serve warm with butter.
About the author