Food
How to cook snails
by Emma Franklin
Snails, escargot, wall fruit - whatever you call them they're one of those 'delicacies' most people have only ever dared to eat in a restaurant, where a skilled chef has already done the tricky job of making them taste nice.
Traditionally they've been produced in France, in a practice that dates back to Roman times. But when a small company in Dorset got in touch, who've been quietly (and one presumes, slowly) farming snails near the south coast for almost a decade, we couldn't resist getting a few to try
IN THE KITCHEN:
We gave a pack of 'blanched' snails a whizz in the kitchen and came up with a pretty delicious dinner party starter in just a few minutes. Snails are molluscs, albeit terrestrial ones, and share many characteristics with their cousins - clams, scallops and mussels, which are incredibly popular. So what's there to be squeamish about?
• We sweated down finely chopped shallots with crushed garlic, thyme and chilli flakes in a generous quantity of butter.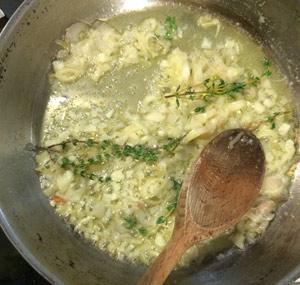 Shallots, butter and garlic
• We added the blanched snails and fried on a high heat for a couple of minutes with a good glug of white wine and some Calvados, en flambé for added style. Ooh la la.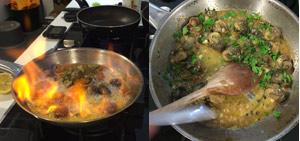 Flambéed snails
• Just before serving we squeezed in some lemon, added some chopped parsley and served on slices of toasted baguette.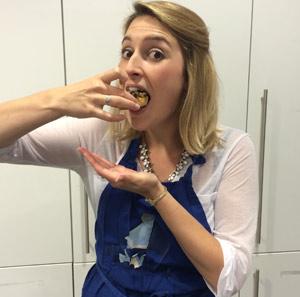 Don`t miss

---