Food
A festival for foodies: Camp Bestival
by Sarah Alcock
With a camping-phobic husband and my two children in tow, I set off for Camp Bestival in Dorset last weekend in search of old-fashioned summer fun and something yummy to eat. There were far too many good times to mention, so here are just a few tasty highlights...
Were you at Camp Bestival this year, too? Tell us what you loved most in the comments box below.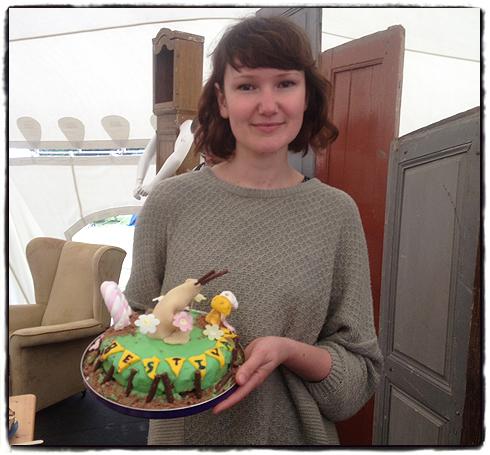 Things got off to a flyer with cake-genius Lily Vanilli hosting a baking contest in the Guardian Literary Institute lounge. The amazing bakes (which should all have won a prize for making it to the festival in one piece) included a stunning sponge camper van, a lemon cake baked in a jar and a meadow cake with a 3D teepee.
The prize for most exciting place to eat went to the Young British Foodies. This is the YBF's second year at the festival, bringing together an all-star cast of chefs, bakers, distillers, mixologists and baristas in one big tent for a tasty knees-up.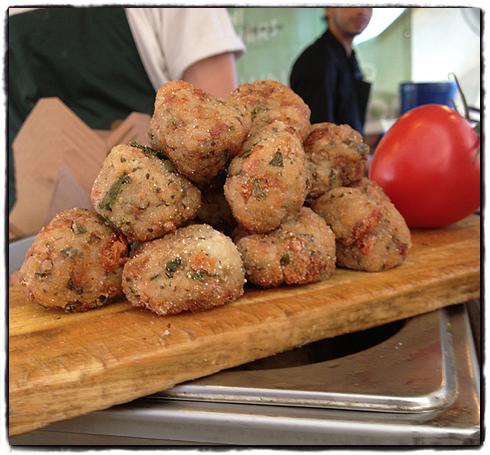 Camp Bestival regulars made a beeline for the risotto balls from street-food champs Arancini. A traditional Sicilian dish, the 2013 version comes in a tortilla wrap, with crunchy salad, crispy onions and a tangy homemade chilli chutney.
'I got the idea in Australia about three years ago, where people eat risotto balls as tapas with a few beers,' said Arancini's 'Big Dave' Arkin. 'Our apple and pepper salad is very Aussie – we like to put fruit and veggies together.'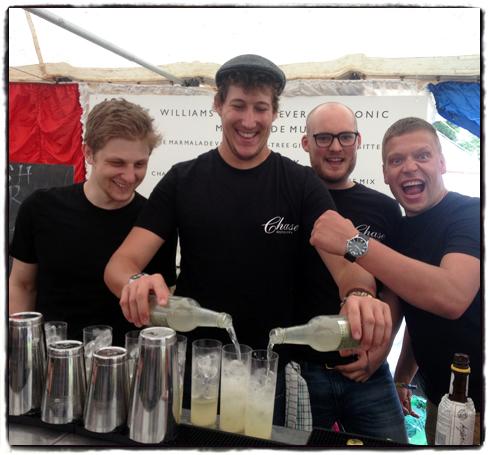 Tasting smoked vodka at Chase Bar was a weird but lovely experience – a bit like smoked salmon, silky smooth with a delectable fiery finish in the back of the throat.
The most in-demand drinks at the festival were the marmalade sours and smoked cherry slings. 'The trend now is for bitter-led drinks – less sugar, more botanicals,' said James Chase, whose dad, William, runs the family farm where all the produce for the spirits is grown.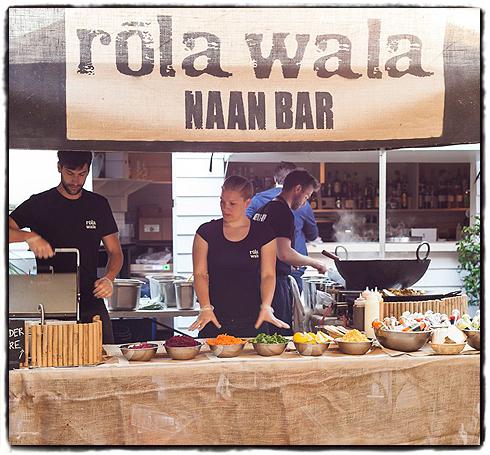 My favourite food find was the naan bar from Indian street-food stars Rola Wala. The fragrant fillings on display were as vibrant as the happy festival-goers – minty red onions; beetroot with mustard seeds, coconut and curry leaves; carrot with roasted cumin and nigella seeds; puffed rice rolled in chat masala – yum! These were added to either a coriander chicken tikka or beetroot and coconut paneer dhal, and finished with one of two chutneys – pear and tamarind or mango and ginger – and a squeeze of fresh lemon juice.
By Sunday we'd all had enough of plastic cutlery and picnic rugs, and booked a table at the Surplus Supper Club, where diners could eat on proper plates in a funky Indian marquee. Run by FareShare South West, the supper club is all about 'bellies not bins' as the team's brilliant Clare Winterbottom told me. 'FareShare works with the food industry, including Sainsbury's, to collect unwanted food and redistribute it to vulnerable people,' she said.
The chefs used food that would usually have been thrown away for all sorts of reasons – mistakes on the packaging, over-ordering, funny shapes – and cooked up a delicious menu. I had a fish pie with salmon, haddock and cod poached in capers, dill and cream, and served with samphire and fresh veg, with a scrummy plum crumble and custard for pud.
Don`t miss

---