Food
6 foodie delights at the Hyper Japan Event
I fell in love with Japan when I went there last year: the noise, the neon lights, the abundance of fresh hot food and the incredible sweets! So I leapt at the chance to go to Hyper Japan last weekend at London's Olympia in the hope that I could relive that amazing Japanese buzz. Here are my 6 favourite Japanese food and drinks that I managed to get my hands on at the show, and that you have to try if you can...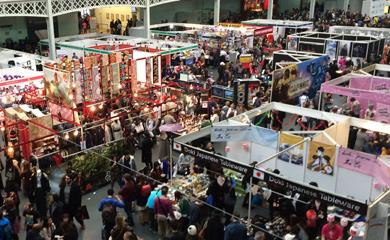 Bringing Japan to London

1. Mulled green tea
Surprisingly delicious, warming and without a drop of alcohol in sight; it's like Christmas in a Japanese cup. I also bought some of the best matcha green tea bags I've ever had. They're much more palatable than some other variations of green tea that taste like pond water.
2. Japanese wine
I was surprised to find that Japanese wine is quite like a glass of young English Bacchus; fresh and floral. You should try Château Mercian - it might sound French but as Japan is an emerging wine market, it's worth giving it a go. Contact Hedonism Wines to find out when they'll have it in stock.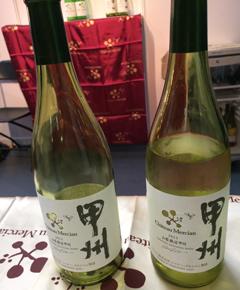 Kanpai (...or cheers!)
3. Yuzu and Sake
Yuzu is bang on trend at the moment so I wasn't surprised to see it as an ingredient in Choya's traditional fruit liqueurs. So zingy and refreshing, it would be great in a cocktail or simply with ice. You can buy this at www.drinksupermarket.com.
I'm already thinking of a glass of fruity sparkling sake with Christmas Day breakfast instead of the usual Buck's Fizz. I'm looking out for tasting events at Sam's Sake Tasting Club in Kensington this autumn so I can choose my favourite.
4. Japanese gummy sweets
Japanese sweets are fun! The flavours are bonkers, the packaging is in Japanese (so I had no idea what to expect) and they have strangest textures ever. I sampled a few different ones including a strange hybrid sweet that had the texture of a dumpling and a soggy sponge but tasted fruity and wonderful. Needless to say, I came away with a bag full to the brim with weird and wonderful tooth-rotting sweets!
5. Macarons
Step aside French boulangeries. These Japanese macarons were incredibly pretty and intricate - as you would expect from the Japanese. I loved the cassis flower shape. www.supercutemacarons.com.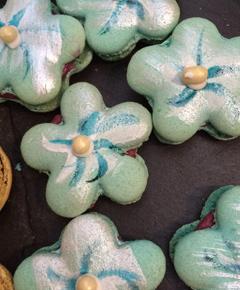 Sweet treats
6. Chocolate
Swiss brand Beschle have teamed up with Confiserie Miyuko to produce an unusual matcha (green tea) chocolate. It's a bit like eating a posh Caramac but with hints of tea and a fruity kick. I'm thinking that because it's made with matcha, it's probably virtuous to eat the whole bar, right? Plus the packaging is gorgeous so it's perfect to give as a present. You can find it at Fortnum and Mason.
Or how about a wasabi-flavoured Kit Kat? It's not as bad as you might think. Head to the wonderful Japan Centre in Piccadilly for all your Japanese foodie needs.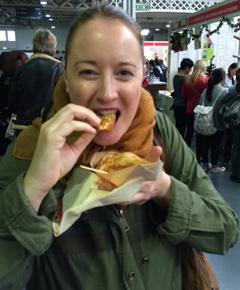 I ❤ dim sum
About the author