Food
5 must-try Peruvian foods
An eclectic fusion of European, African and Asian influences, Peruvian cuisine is this year's hottest food trend. Super-chef Alain Ducasse has declared: 'Peru will become one of the leading actors on the global culinary scene.' And, by golly, we think he's right. Here are the South American delights we reckon you should be getting well acquainted with.
Ceviche
A delicious dish of raw fish marinated in citric juices. The juices work their magic, 'cooking' the fish in almost the same way that heat does, until it has an opaque appearance and firm texture. Pop-up ceviche restaurants are appearing everywhere and supermarkets are beginning to stock it. Ceviche has been declared 'the new sushi'.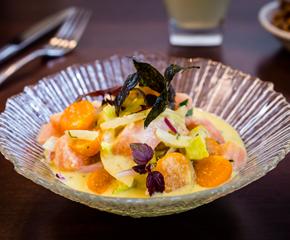 Try it at Ceviche restaurant in Old Street, central London.
Tiger's milk
Also called leche de tigre, tiger's milk is made from the citrus-based marinade used to cure the raw seafood in ceviche, and is often served as a drink. This magic potion not only cures hangovers, but is also thought to work as an aphrodisiac. Sexy stuff.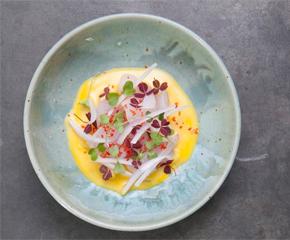 Lima's Sea bream ceviche tigers milk
Photograph found on Pinterest
Anticuchos (skewered meat)
This is the ultimate Peruvian street food. Traditionally made from ox heart – though all types of beef are also used – chunks of meat are marinated with garlic, chilli and cumin and served on a stick with spicy salsa.
Top 10 restaurants and street food stalls in Peru
Quinoa
This grain served as the staple food in Peru long before health-loving Westerners hailed it their superfood. In fact, for 5,000 years quinoa has been the country's main harvest, eaten in broths or as a porridge-style breakfast.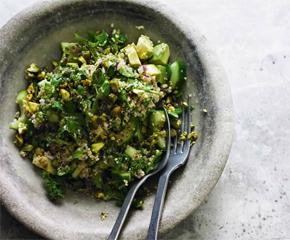 Our own very green quinoa
Aji de Gallina
This Peruvian classic is a South American take on chicken stew. Spicy, creamy, cheesy and bright yellow (from the peppers) this dish is a knockout for all the senses.
Eat aji de gallina here at Tito's Peruvian restaurant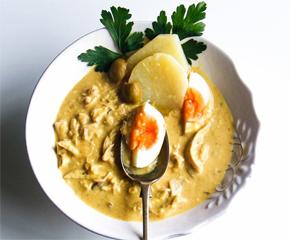 Photograph found on Pinterest
About the author