Food
5 must-haves for your shopping basket in 2016
by Sarah Alcock
Most people are on auto-pilot when it comes to food shopping, so we've compiled a list of products we think you should try adding to your basket this year....
Avocado oil
What's so special?
Avocado oil contains the same nutrients as a regular avocado, so you'll already know that it's a source of antioxidants, and contains vitamin E and monounsaturated fats, but the best part is how versatile avocado oil is.
How do you use it?
• Drizzle it onto a bagel for breakfast
• Use it in a fresh salad dressing
• Try as a delicious marinade for grilled salmon or meat.
• You can also use it for frying and roasting, as it has a high smoke point.
Where can you buy it?
Olivado avocado oil, £4.50, Sainsbury's
2. Black beans
What's so special?
Not to be confused with black beans you find in Chinese food (which are fermented and salted), we're talking about pulses. Black beans are similar to kidney beans, but are slightly smaller and nutty in flavour. They're a source of protein needed for growth and development and perfect for a meat-substitute – all without breaking the bank.
How do you use it?
• Add them to chilli instead of kidney beans
• Whiz together with garlic, olive oil, tahini and lemon juice for a different take on houmous.
• Add puréed black beans to a soup or stew that needs thickening instead of cream.
• Toast in a pan and add to a salad for a lovely crunchy texture.
Where can you buy it?
Black beans, 75p, Sainsbury's. They are sometimes called black turtle beans.
3. Seaweed
What's so special?
Seaweed is a source of calcium, and can be found in lots of tasty Japanese dishes.
How do you use it?
• Try adding some dried seaweed to your next smoothie or juice.
• Make crunchy seaweed crisps - spread a small amount of wasabi on a nori sheet, place another sheet over the top, spray with cooking oil, sprinkle with sesame seeds, cut into small chunks and then bake in the oven on a low heat for 15 minutes.
Where can you buy it?
Sheets of nori, £1.30 (pack of 5 sheets), Sainsbury's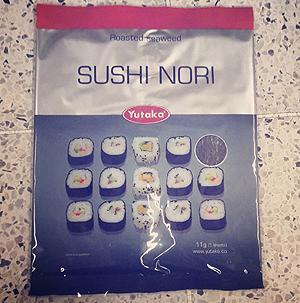 (Seaweed crips are the perfect snack)
4. Powdered liquorice
What's so special?
Powdered liquorice can be added to all sorts of dishes; savoury and sweet, to give depth of flavour. It tastes similar to star anise.
How do you use it?
Liquorice in its powdered form is even easier to combine into a recipe.
• Try with game meats, such as pigeon
• Add to duck stir-fry
Where can you buy it?
Powdered liquorice can be bought online at souschef.co.uk.
5. Vermouth
What's so special?
It's a fortified wine flavoured with botanicals (aromatic herbs and spices). It's making a big comeback now after being hugely popular in the 1970s. We learnt lots about the drink when we popped into specialist Vermouth bar, Mele e Pere in Soho.
How do you use it?
• Drink it on the rocks as an aperitif or digestif, or as part of a cocktail like a Manhattan.
• Use in place of white wine in recipes like risottos. It carries a punchier, more aromatic flavour.
• Try in sweet dessert sauces. Combine Vermouth, butter and honey, then heat and pour over grilled peaches.
Where can you buy it?
Sainsbury's stock vermouths like Martini and Noilly Prat for around £12 a bottle.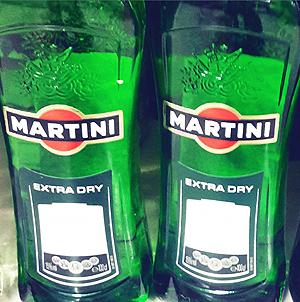 (Use vermouth in your dishes as well as your drinks)
Don`t miss

---