Food
10 reasons to LOVE chia seeds
by Sarah Alcock
Roll over blueberries – there's a new superfood on the block. Sparse in calories and big in nutrients, there's a reason why the foodie it-crowd can't get enough of the humble chia seed.
Chia seeds FACTS
1. They are one of the healthiest foods on the planet! One tablespoon of chia seeds has more calcium than a glass of milk and more Omega-3s than salmon.
2. They are packed with antioxidants and can help with all sorts of problems including: lowering cholesterol, aiding digestion and stabilising blood sugar.
3. Chia seeds come in two colours – white and black. The latter are cheaper and easier to find in your local supermarket.
4. They don't have a strong taste. The advantage of this is you can add them into a wide variety of dishes for their nutrient and binding benefits without altering flavours too much.
5. Chia seeds are brilliant as binders in recipes and can double up as an egg replacement.
6. These seeds expand to about 10-15 times their original size when you put them into liquid! They soak it up and become infused with the flavours, which makes them a great option for helping to make you feel full – without actually eating more.
7. Food blog guru Deliciously Ella credits chia as being "a great anti-inflammatory and amazing for glowing skin"
8. In the olden days they were a superfood – the Aztecs loved them. The name 'chia' actually means 'strength' in ancient Mayan.
9. They are an amazing source of fiber which will make you fill fuller quicker without raising your blood sugar.
10. They are great for thickening soups or gravies – so you can replace cornstarch or thickening agents with a tablespoon of chia seeds instead.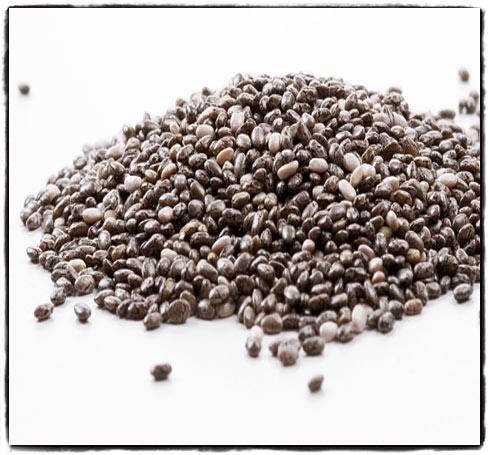 Don`t miss

---