Food
Trend... Malaysian food
by Sarah Alcock
Malaysian food is fast becoming a favourite here in the UK, so we simply couldn't pass up the chance to catch up with Norman Musa, co-founder of Ning to find out more about it. Norman describes the influences of Malaysian food as a combination of Portuguese, Arab, Indian, Chinese, Thai and Indonesian. We've found out his favourite Malaysian Restaurant picks so you know where to try it too.
Dapur Café
13 Lamb's Conduit Passage, London WC1
Dapur means 'kitchen' in Malay. This small and cosy café is only open for lunch, and is run by an ex-chartered accountant-turned chef/businesswoman called Sharizah. The nasi lemak [fragrant rice] in a box is a favourite.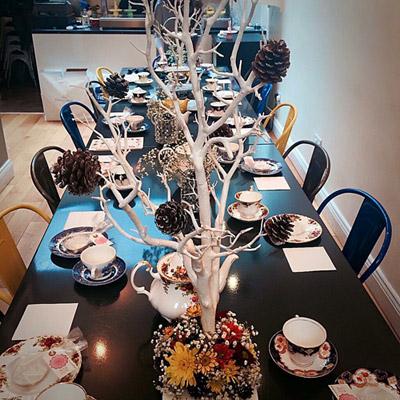 (Beautiful dining tables in Dapur)
Ning Restaurant
92-94 Oldham Street, Manchester M4
This is where it all began – my restaurant in Manchester, celebrating it's 10th anniversary this year. I left my job as a quantity surveyor and dived in. Ning is now one tf the most popular places to eat in Manchester. Last year it won Best Malaysian Restaurant in the UK at the Asian Curry Awards ceremony.
Satay House
13 Sale Place, London W2
This is one of the oldest Malaysian restaurants in the UK and is still going strong. Fatizah is the new owner and she took over the business from her parents, who pioneered Malaysian food in the UK.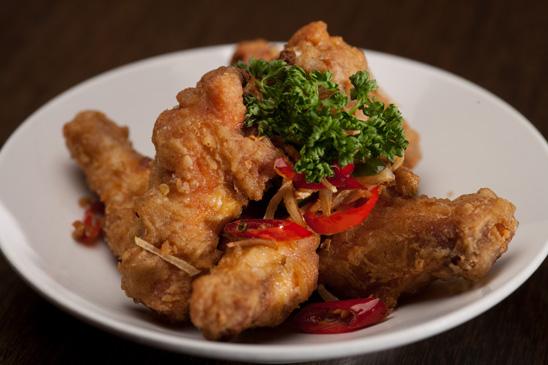 (Ayam Goreng Bawang Putih - Garlic and Chilli Chicken Wings from Satay House)
Roti King
40 Doric Way, London NW1
This place is a hidden gem – if you have time to spare at Euston station, come to enjoy roti canai [flatbread] with dhal curry. Delicious!
And... Chengkih & Ginger
Look out for my new restaurant in Birmingham's Jewellery Quarter – a casual fine-dining restaurant, similar to Ning. 'Chengkih' means clove, and our signature cocktail will feature the two ingredients in the restaurant's name.
Don`t miss

---