Food
10 minutes with… Nadiya Hussain
Where did your love of food come from?
It started from as early as I can remember. My dad owned restaurants and my mum is an amazing cook. So being around food was something I grew up with.
How did you learn to cook?
My dad always encouraged us to be hands on in the kitchen and we always watched our mum. But I really began to cook in my late teens, and after I got married and moved out of my parents' house.
Can you tell us about your first cookbook, Nadiya's Kitchen (£20, Michael Joseph)? It's not just baking – why is that?
I love baking and it is one of my greatest passions. But I equally enjoy cooking. Cooking and baking are very different. Cooking is instinctive and baking is more like a science. I really enjoy going between the two processes. Since having children, cooking and baking have been a major part of my life as a housewife. So I wrote the book to reflect my life and how I cook for my family. The book has varying chapters, such as Lazy Sunday Mornings, Dessert For Dinner, Midnight Feasts and so on. This allowed me to create both sweet and savoury recipes. They are simple, easy and achievable. Which is exactly what being in the kitchen should be about.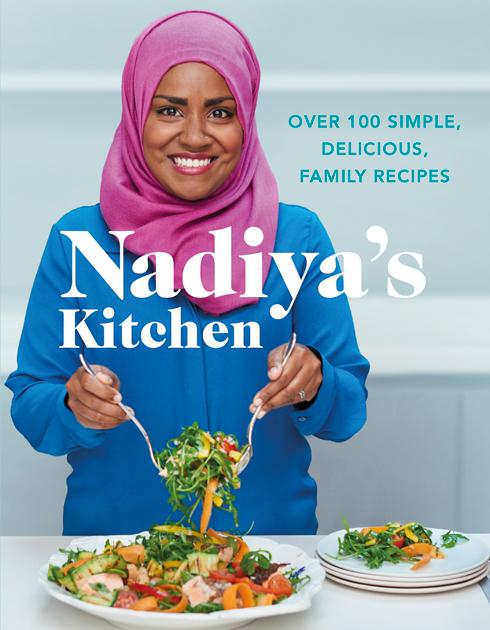 Were you at all nervous about how your life would change after Bake Off?
I never thought my life would change. I genuinely expected to leave the show and fly under the radar. But life has changed dramatically. I am doing things I never imagined I would. Each situation makes me nervous in its own way but I welcome the challenge.
You're among some big names at The Big Feastival. How does it feel to be included alongside Tom Kerridge and Thomasina Miers?
To be called a big name among these guys sounds crazy! I'm very excited to be sharing a stage with them.
Are you a natural camper? Where do you stay when you go to festivals?
I used to camp as a child in the garden, but I have never actually been camping. I have thought about glamping but that feels like a cop out. When I do go to festivals I tend to do a long day and go home. Three kids and camping doesn't always appeal.
Is there anyone you've met and felt starstruck by?
Of all the people I have met I was most starstruck by the Queen. I had a dry mouth and started mixing up my words. It was a surreal moment I will never forget.
What baking creation are you most proud of?
The cake I made for the Queen for her 90th birthday. It was so unexpected but an honour to have been a part of it all.
If you could eat anyone's food in the world, whose would it be?
I have never eaten at a Michelin-starred restaurant so that would be a treat. I would love to eat at Le Gavroche. I love French cuisine and patisserie and I also love Michel Roux Jnr.
What would you put in your ultimate picnic?
Chicken and pistachio pesto pasta salad, Scotch eggs, crayfish tail sandwiches, Marmite crisps, virgin mojito, chocolate-dipped strawberries and Haribos.
How have you managed to fit in everything along with looking after a family?
It's been a massive balancing act and upheaval in our lives but we are managing and getting there. I couldn't have done it if I didn't have my lovely husband to support me.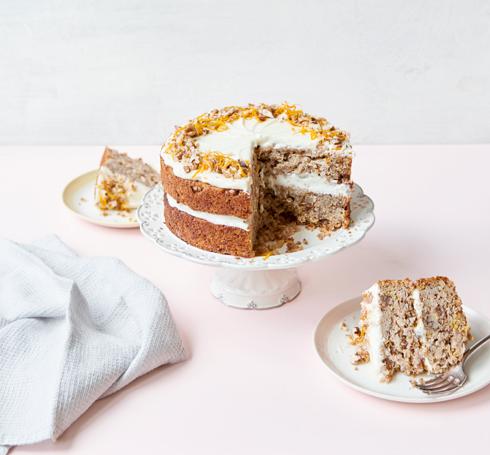 Spiced parsnip cake from Nadiya's Kitchen
What is in the pipeline for you?
Happily I've got plenty keeping me busy! I have my two-part documentary coming out soon called Chronicles Of Nadiya, my kids' cookbook, Nadiya's Bake Me A Story (£14.99, Hodder), is out in September and my fiction novel is out early next year.
Nadiya Hussain will be appearing at The Big Feastival, 26-28th August 2016, tickets available to buy - thebigfeastival.com
Nadiya's Kitchen by Nadiya Hussain is out now (Penguin, HB, £20)
About the author