Food
10 minutes with … Madeleine Shaw
We've always been huge fans of health guru and yoga coach extraordinaire Madeleine Shaw. But we've always wanted to know, with her super-clear skin, how does she always look that good? We caught up with her to find out just how she gets the glow...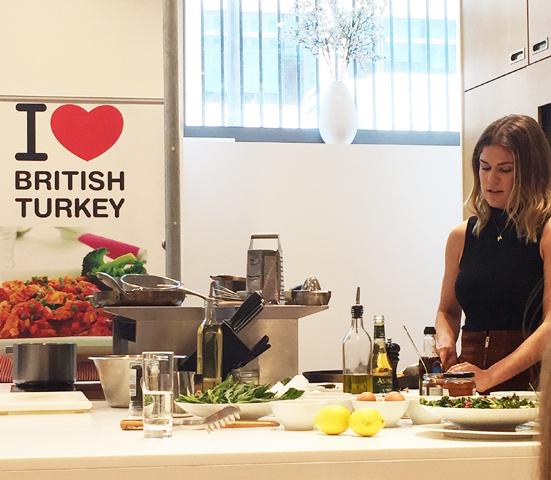 How did you get started?
When I was 18 I fell in love with Australia and decided to go to university there. That was where it all started. I was working in a café in Bondi and I began to post pictures of what I was cooking on Facebook. One day a friend said I should start a food blog. I'd never read a food blog, I didn't have Twitter or Instagram as I wasn't really into that sort of thing but I decided to give it a go! I've doing it for nearly four years and I absolutely love it.
How would you describe your food philosophy?
I don't follow a particular diet, I'm not vegan, I'm not Paleo. I just try to get people to eat more vegetables and really stick to whole foods – nothing processed, packaged or refined. Make sure you're cooking with good-quality meats, lots of nuts and seeds and vegetables. Food tastes so much better when you cook it from scratch.
What's your favourite dish to get you in the summer mood?
Anything crunchy, cool and fresh instantly makes me feel summery – a salad with lots of different flavours, lots of vegetables, and a good quality protein. My turkey salad includes crunchy kale, toasted almonds, pomegranate seeds, avocado and mint leaves. I also love barbecues, where you can combine your fresh salad with tasty chargrilled meats.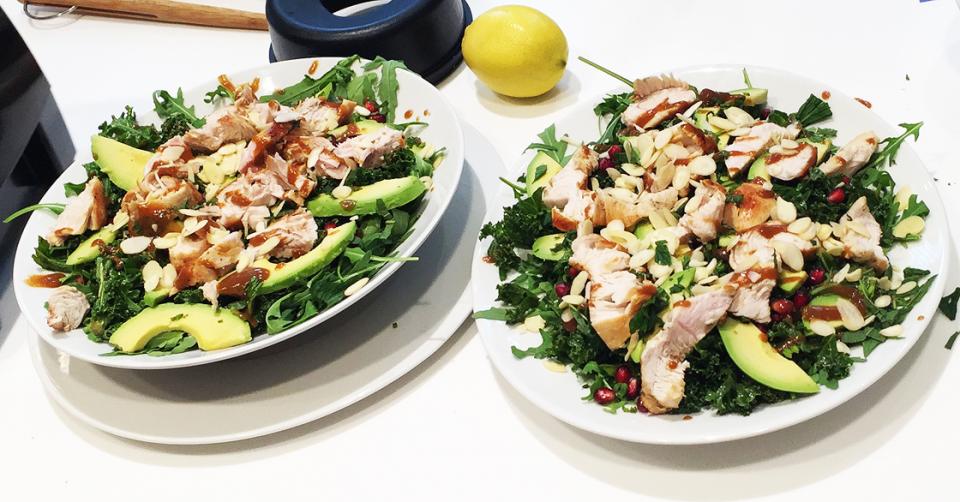 What is the best dish you've ever had on holiday?
A long time ago I went to Corfu and I had some incredible grilled calamari. It came with a plain Greek salad but all the ingredients were so fresh and delicious. It felt like the tomato had just been picked it was so juicy and it worked perfectly with the lemon juice and the olive oil. I know it sounds simple but it was honestly so good – maybe food just tastes better in the sunshine?
What would be your ideal day in food?
Well, I would eat out for all my meals! For breakfast I'd head to Café Fleur in Wandsworth. They do a delicious breakfast salad with lots of fresh leaves like spinach, watercress with sweet potato pesto and fried eggs and sesame seeds. Lunch would be Ceviche in Soho as I really enjoy the flavours – especially the fresh fish and lime juice with their quinoa salads. They also do wonderful ox hearts in a delicious marinade. Then, finally I'd head to dinner at Spring in Somerset House. The chef – Skye Gyngell is amazing and so inspirational. Not long ago I had sea bass with tomato chilli jam which was yummy.
What's next for you?
I'd love to just continue my current work showing people that eating well doesn't have to be dull! I'm hoping to bring out some products soon and maybe open my own space somewhere. I know sometimes it can feel anti-social eating in a particular way, which is why I've been running my supper-clubs to show people that it can be easy to cook like this so I'd love to expand it to my own place. Also hopefully there'll be another book, too!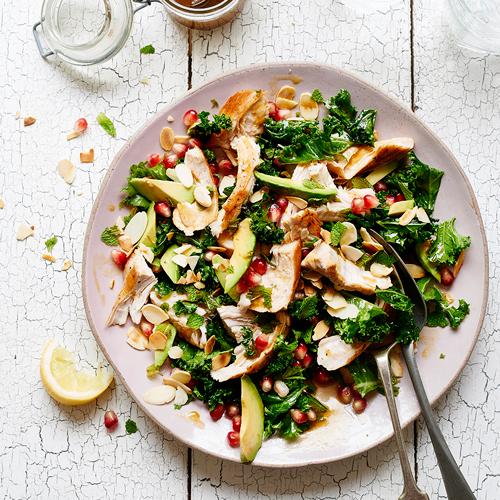 We met Madeleine at an event for British Turkey. Visit their website to find all of her delicious turkey recipes. britishturkey.co.uk
About the author