Food
10 burning foodie questions with... vegan cook Gaz Oakley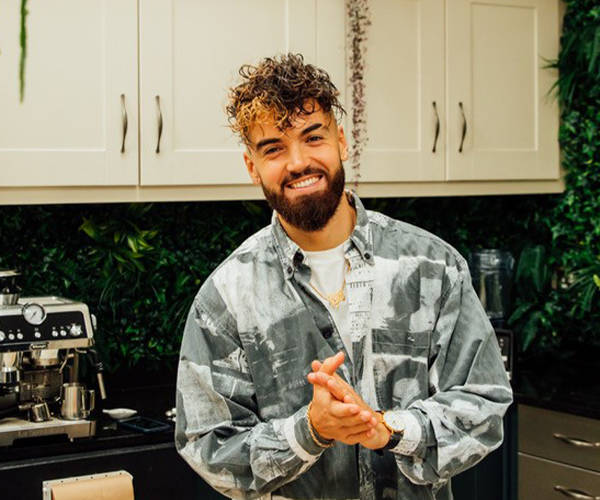 Image: Gaz Oakley
We quiz Gaz Oakley – aka Avant-Garde Vegan – on his foodie loves and hates
1. Takeaway or fakeaway?
Fakeaway. I love Japanese food, so I often make a big bowl of ramen.
2. What's your signature dish?
When I was a chef, it was a beautiful pea velouté with a raw beetroot ravioli; I've veganised that dish now and put it into my first cookbook. But I'm also well known for my vegan lasagne, and people come up to me in the street to say: 'That's the best lasagne I've ever eaten!'
3. What's your favourite cookbook?
White Heat by Marco Pierre White – my hero – which I've had since I was a kid. The book was 25 years old a few years ago and I got a special edition. It's really 80s style and the recipes look really crazy, but the text really captures the pressures and stresses of the 80s kitchen – no health and safety or HR then.
4. Starter or dessert?
Always a starter, something to get my tastebuds going – in an ideal world my signature pea velouté! Something with some nice textures and a bit of crunch.
5. My last meal on Earth would be…
I recently made a mushroom-meat shawarma over an applewood fire; it was absolutely mind-blowing. I've just moved to the countryside and I've got a bit of space where I can cook outdoors.
6. My favourite ingredient to cook with is…
Squash or pumpkin. I grow them a lot and I enjoy finding great ways to use them up. You can roast them in the oven with some olive oil and then blitz them with some stock for soup.
7. What's been your biggest disaster in the kitchen?
Cooking over fire can be risky – lots of burned things. That's all I'm saying.
8. What's your guilty food pleasure?
Rich Tea biscuits are vegan – I never knew that, and they have always been my favourite biscuit. I eat at least five a day
9. Name a food trend you would like to see the back of.
Smoothie bowls and cauliflower described as chicken. Vegans do that a lot. They coat it in breadcrumbs and pretend it's chicken. It's not.
10. Pineapple on pizza. Yes or no?
No way. I do some crazy things, but not that.
Don`t miss

---