Food
Trend alert: how to make dalgona coffee
Korean dalgona coffee is everywhere – we're talking close to 400,000 hashtags on Instagram and millions of video views on YouTube. Traditionally this fancy coffee is made with coffee or espresso powder, sugar, milk and water, and looks a bit like an upside-down cappuccino.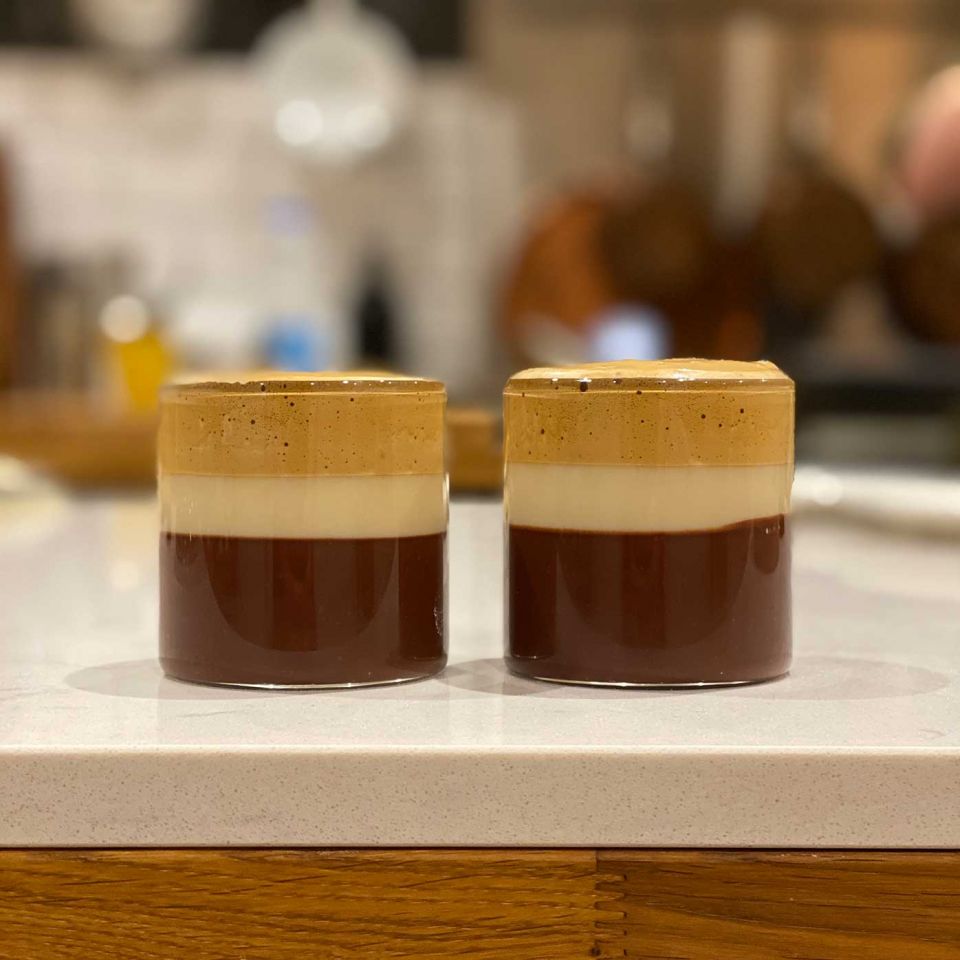 But now, chocolatier Paul A Young has upped the ante, creating a maple, vanilla and chocolate version with Billington's sugar. The result makes for a cross between a drink and dessert – delicious! Here, he shares his recipe with us…
You will need:
For the ganache:
150ml water
1 tbsp Billington's Golden Caster or Light Muscovado Sugar
200g dark chocolate, chopped
For the milk:
100ml whole milk
2 tbsp Billington's Very Dark or Amber Maple Syrup
1 tsp vanilla extract
For the coffee foam:
2 tbsp instant coffee
2 tbsp Billington's Golden Caster Sugar
2 tbsp water
To decorate (optional):
A sprinkle of Billington's Sugar for Coffee
2 chocolate buttons
What to do:
1. The ganache: bring the water and sugar to a simmer. Once lightly simmering, pour the sweetened water over the chopped chocolate and whisk. Divide the water-based chocolate ganache into 2 glasses and set aside to cool.
2. The milk: add all the ingredients to a measuring jug and mix to combine them; set aside.
3. The coffee foam: pour all ingredients into a mixing bowl or stand mixer. Using a handheld or electric whisk, whisk until light, thick and frothy. To create a softer foam, double the water quantity to 4 tbsp.
4. The build: carefully pour the milk over the set ganache. Once settled, gently spoon the coffee foam over the milk. Taking a hot pallet knife, level off the foam and top with chocolate shavings or a chocolate button, and a sprinkle of Billington's Sugar for Coffee (optional).
This coffee-cum-dessert can be enjoyed as a drink, or eaten as a dessert, digging through all the layers at once. Enjoy!
Don`t miss

---