Food
The big Christmas quiz!
by Neil Davey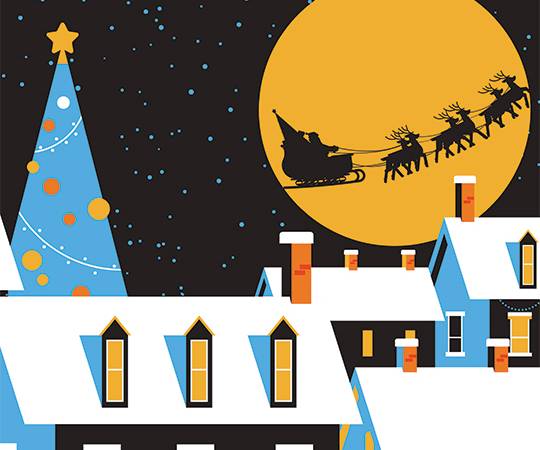 Image: Shutterstock
From Del Boy to A Christmas Carol, our quiz celebrates all that we (should) know and love about our Great British Christmas.
** Answers are at the very bottom of the page**
Classic TV
1. What show links Elton John, Penelope Keith, Fenella Fielding, Edward Woodward, Shirley Bassey, Glenda Jackson, Vera Lynn, Angela Rippon and a lot of newsreaders?
2. In A Matter of Loaf And Death, the BBC's big Christmas hit of 2008, whose lives were at risk from Piella Bakewell?
3. For millions of viewers, the highlight of Christmas Day 1986, was that episode of EastEnders when 'Dirty' Den Watts announced to his wife Angie that he was divorcing her. Anita Dobson played Angie - but who played Den?
4. 'This time next year, we'll be millionaires' was Del's familiar refrain... and it finally came true in 1996's Only Fools and Horses Christmas Special. But what did they sell to make it happen?
5. What was first televised on Christmas Day 1957?
6. Which singer co-starred alongside David Tennant in the 2007 Doctor Who special, Voyage Of The Damned?
Christmas cracker jokes
1. Who hides in the bakery at Christmas?
2. What do you get if you cross Santa with a duck?
3. What do you get if you eat Christmas decorations?
4. Why are there only 25 letters in the Christmas alphabet?
5. What did one snowman say to the other snowman?
6. How did Scrooge win the football match?
7. What's an elf's favourite type of music?
8. What happened to the man who stole an Advent calendar?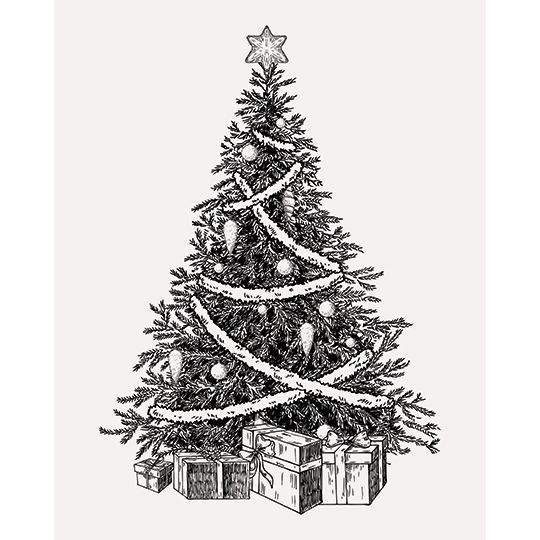 Image: Getty Images
Christmas food
1. Male turkeys are stags. Baby turtles are poults. What are female turkeys called?
2. You'll probably have a bowl of tangerines, satsumas or clementimes somewhere in your house this Christmas. But what fruit is crossed with an orange to produce a clementine?
3. The first four letters from an old English word for a brassica. The last four form a Dutch word meaning "salad". Together, this eight-letter word will feature in a lot of turkey sandwiches. Waht is it?
4. Often served alongside smoked salmon and scrambled eggs, the pickled flowerbuds and fruit of the Flinders rose may be scattered on many a festive brunch. How are they better known?
5. Hans Riegel of Bonn in Germany formed a famous company – and many households will have bags of his products around the house this Christmas. What's the company?
6. In the 14th century, 'frumenty' was a popular dish, a porridge made with currants, eggs and spiced and served alongside venison, mutton or beef. The recipe has since evolved into which more familiar dish?
7. If you have TAS2R38 gene, which strongly flavoured part of Christmas lunch are you not going to enjoy?
Christmas songs
1. Paul Young did it in 1984. Chris Martin did it in 2004. And One Direction did it in 2014. What was it?
2. What famous Christmas song's unfamiliar verses features the following lyrics? 'Just get a bobtailed bay, Two forty as his speed, Hitch him to an open sleigh and crack! You'll take the lead.'
3. Which Christmas carol finished with the following lines? 'Therefore, Christian men, be sure, Wealth or rank possessing, Ye who now will bless the poor, Shall yourselves find blessing.'
4. What did Dora Bryan want for Christmas in 1963?
5. It went on to name another classic festive film, but what Irving Berlin song was first heard in the 1942 film Holiday Inn?
6. In The Twelve Days of Christmas, how many lords-a-leaping are there?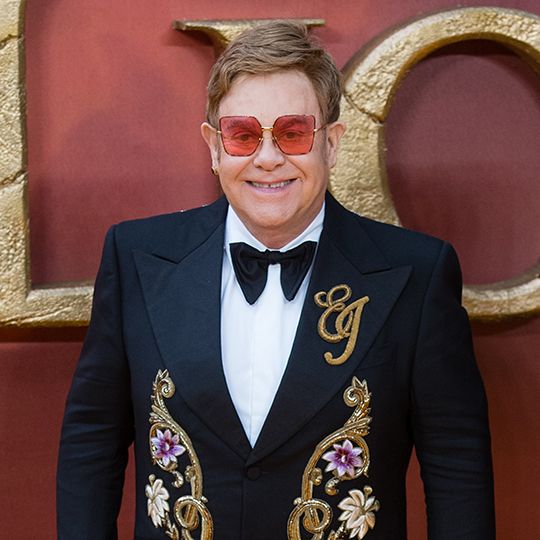 Image: Getty Images
Family favourites
1. Cluedo now features Miss Scarlett, Professor Plum, Mrs Peacock, the Reverend Green, Colonel Mustard and, since 2016, Dr Orchine. Who did she replace?
2. In Quality Street, the round gold one is the Toffee Penny and the blue oblong one is the Coconut Eclair. What's the official name of the green triangle one?
3. Two of Santa's reinderr have weather-themed names. Which two?
4. What beloved Christmas character first appeared in 1939 in a Christmas booklet written by Robert May for Chicago retailed Montgomery Ward?
5. It's Christmas Eve in Bedford Falls and Harry Bailey arrives, raising a glass 'To my big brother George, the richest man in town...'. What's the film?
6. Disney's Frozen will no doubt be on loop in many houses this Christmas season. It's loosely based on a classic fairy tale, The Snow Queen. But who wrote it?
Christmas traditions
1. Henry Cole was the founding director of the Victoria and Albert Museum, a prominent civil servant, inventor and educator, and helped reform the British postal system. He was also the first person to send what in 1843?
2. The Christmas tree put up in Trafalgar Square each year has been a gift to the UK since 13947 from which country?
3. The idea of decorating trees probably dates back to the 16th century, when trees were decorated with apples, candles and berries... but where did this tradition originate?
4. It's said to be bad luck to leave decorations up past Twelfth Night. But when is Twelfth Night?
5. The last Sunday before Advent is known as Stir-up Sunday. What is traditionally 'stirred up' on this day?
6. According to a 2017 Sainsbury's poll, what will a fifth of British people have for breakfast on Christmas Day?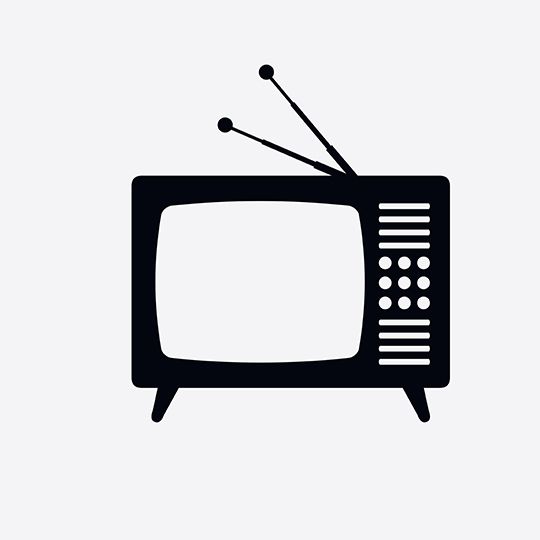 Image: Getty Images
Christmas drinks
1. In A Christmas Carol, the newly reformed Scrooge promises to discuss Bob Cratchit's new salary over a bowl of Smoking Bishop. What is Smoking Bishop?
2. Traditionally, Christmas is a time to wassail. As a verb, that can mean to drink a lot and be noisy, or to wander from house to house singing carols. As a noun, though it's a what?
3. What drink would you typically add to the base of a Christmas trifle?
4. 'Beeswing' a fine, translucent crust, can form in aged bottles of what favourite after-drinner tipple?
5. What seasonal name is given to a mix of advocat and lemonade?
6. One of the most popular festive tipples in the UK comes from nine provinces in the Veneto and Friuli Venezia Giulia regions. What are we talking about?
Literary Christmas
1. How many ghosts visit Scrooge in A Christmas Carol?
2. With which sweet treat does The Snow Queen tempt Edmund in The Lion, The Witch and The Wardrobe?
3. What's the name of the terrorised town in How The Grinch Stole Christmas?
4. What are the first five words of Clement Clarke Moore's poem A Visit From St Nicholas?
5. Where does the Christmas feast – prepared by house elves – consist of 100 turkeys, mountains of roast and boiled potatoes, platters of chipolatas, tureens of buttered peas, boats of gravy and cranberry sauce, and flaming Christmas puddings with silver sickles hidden within?
6. What was the sequel to Raymonnd Briggs' Father Christmas?
7. In what classic novel does Jo slip her hand under a pillow on Christmas morning and find a crimson-covered book?
... now scroll down to the answers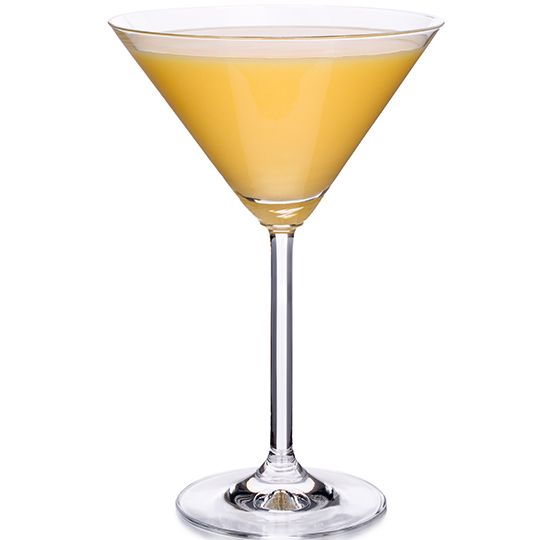 Image: Getty Images
ANSWERS!
CLASSIC TV
1. They've all been guests on The Morecambe & Wise Christmas Shows
2. Wallace and Gromit
3. Leslie Grantham
4. They auctioned a rare pocket watch
5. The Queen's speech
6. Kylie Minogue
CHRISTMAS CRACKER JOKES
1. A mince spy
2. A Christmas quacker
3. Tinsillitis
4. Because there's noel (No L)
5. 'Do you smell carrots?'
6. The ghost of Christmas passed
7. Wrap
8. He got 25 days
CHRISTMAS FOOD
1. Hens
2. A mandarin
3. Coleslaw
4. Capers
5. Haribo – the name comes from the first two letters of his first and surname, plus his hometown.
6. Christmas pudding
7. Brussels sprouts. The gene that makes them taste bitter.
CHRISTMAS SONGS
1. Sang the opening line of Do They Know It's Christmas (by Band Aid, Band Aid 20 and Band Aid 30 respectively.)
2. Jingle Bells
3. Good King Wenceslas
4. A Beatle
5. White Christmas
6. Ten
FAMILY FAVOURITES
1. Mrs White, the housekeeper
2. The Green Triangle
3. Donner and Blitzen (Thunder and Lightning in German).
4. Rudolph The Red Nosed Reindeer
5. It's a wonderful life
6. Hans Christian Andersen
CHRISTMAS TRADITIONS
1. A Christmas card
2. Norway – it's a thank you for the UK's support during WWII
3. Germany
4. January 5
5. Your homemade Christmas Puddings. (It takes its name from the Book of Common Prayer, as the Collect of the Day for this Sunday starts "Stir up, we beseech thee, O Lord, the wills of thy faithful people".)
6. Chocolate
CHRISTMAS DRINKS
1. A type of mulled wine
2. A type of mulled cider
3. Sherry
4. Port
5. Snowball
6. Prosecco
LITERARY CHRISTMAS
1. Four (The Ghosts of Christmas Past, Present and Yet to Come… and Jacob Marley)
2. Turkish Delight
3. Whoville
4. 'Twas the night before Christmas...'
5. Hogwarts
6. Father Christmas goes on holiday
7. Little Women by Louisa May Alcott
Don`t miss

---