Sponsored: Barbecue garlic balsamic lamb chops
---
Prep time: 20
Total time: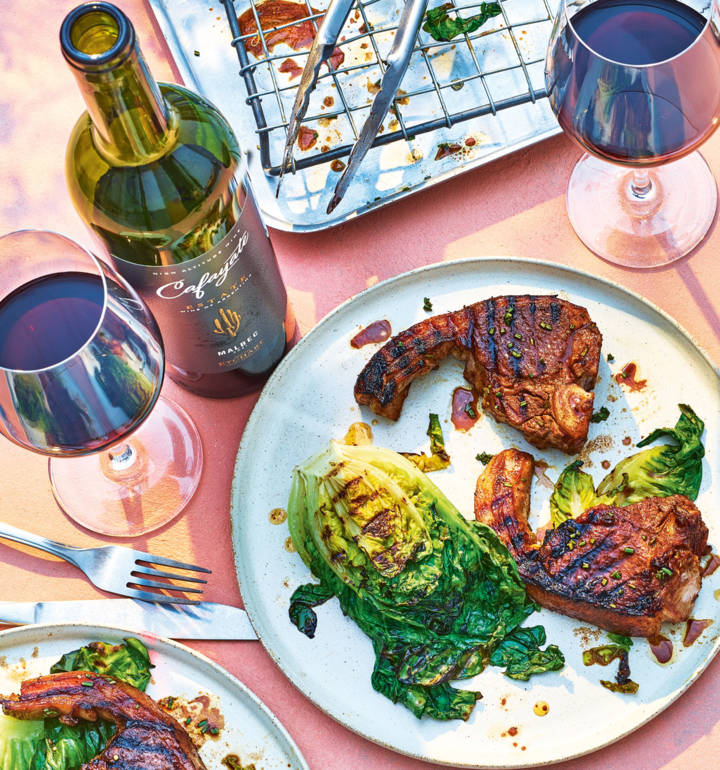 Recipe photograph by Stuart West
Sponsored: Barbecue garlic balsamic lamb chops
---
Prep time: 20
Total time:
---
See more recipes
Ingredients
3 garlic cloves, crushed
1 tbsp chopped fresh thyme or rosemary (or 1 tsp dried)
½ tbsp smoked paprika
1 tbsp clear honey
4 tbsp balsamic vinegar
2 tbsp olive oil, plus extra to brush
8 lamb chops
2 Little Gem lettuce
Step by step
Combine the garlic, herbs, smoked paprika and honey in a bowl, then whisk in the balsamic vinegar and oil. Season with salt and pepper, then add the chops and turn to coat well. Cover and marinate for at least a couple of hours in the fridge (or up to 8 hours), but return to room temperature at least 30 minutes before barbecuing so they cook evenly.

Preheat the barbecue (or grill) to medium-high. Shake the excess marinade from the chops and barbecue or grill for 4-5 minutes each side, or until cooked to your liking. Transfer to a plate, cover loosely with foil and let rest for 5 minutes.

Meanwhile, cut the lettuces in half through the stem so that the leaves stay together. Brush with oil, season and barbecue for about 5 minutes until lightly charred. Serve with the lamb, drizzling any resting juices over the charred lettuce.

Enjoy with a glass of Cafayate Estate Malbec.
Don't miss

---