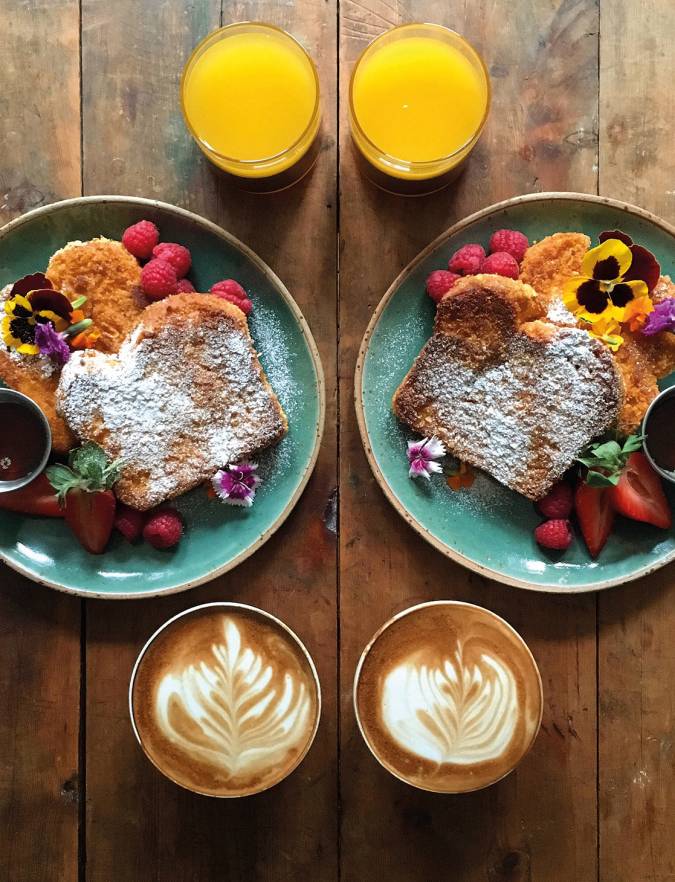 Nutritional information (per serving)
See more
Ingredients
1 medium egg

100ml whole milk

½ tsp vanilla extract

1 tbsp icing sugar, plus extra for dusting

50g cornflakes


25g ground almonds

4 thick slices of brioche, from a 400g loaf

3 tbsp butter
Preheat your oven to 180°C, fan 160°C, gas 4. Whisk together the egg, milk, vanilla and icing sugar in a shallow bowl.
In a plastic bag, crush the cornflakes so you have a range of sizes from whole flakes to dust. Put these in a separate shallow bowl with the ground almonds and mix well.
Dip the slices of brioche into the egg mix for about 5 seconds each side or until all the liquid has been absorbed. Coat the brioche in the cornflake and almond mixture – do this carefully, as the slices will be squishy.

Tip Enjoy with summer berries and maple syrup – tart berries balance the sweetness. Add a scattering of edible flowers if you like, and serve up with juice and a coffee.

Put half of the butter in a frying pan over a medium-low heat. Add two slices of brioche and cook for 2–3 minutes per side, then transfer to a baking sheet lined with baking paper. Wipe out the pan with some kitchen paper and repeat with the remaining butter and the rest of the brioche.
Bake the toasted brioche for 10 minutes until crisp. Serve with a dusting of icing sugar.
We discovered this fabulous cornflake French toast at chef Lee Anne Wong's restaurant, Koko Head Cafe, on Oahu, Hawaii, where American, Chinese and Hawaiian influences are wonderfully fused together.