Food
Taking Orders: Catch at the Old Fish Market
by Sarah Maber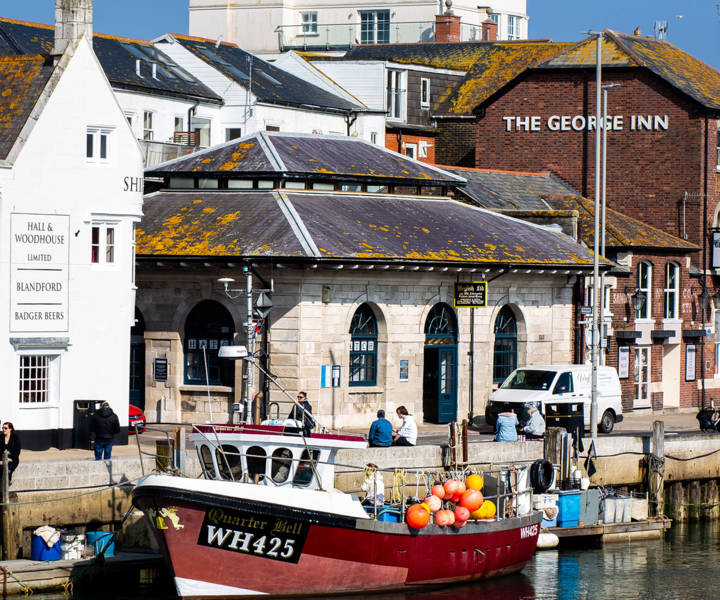 Weyfish, Weymouth's harbourside fish market
Sarah Maber reviews a new fish restaurant in Weymouth that's already secured a Michelin listing
Where is it?
Catch occupies the top floor of Weyfish, the harbourside fish market in Weymouth, Dorset.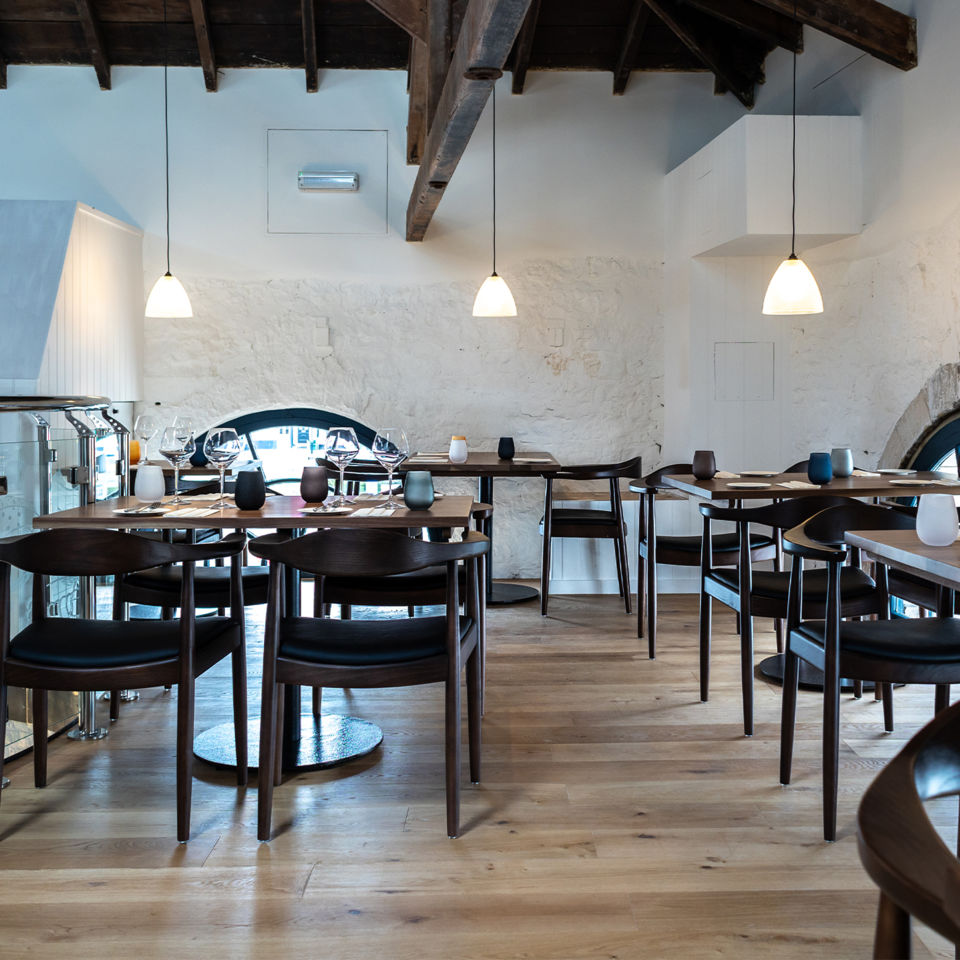 Catch's interior
What's all the fuss about?
Just six months after opening, Catch won a coveted place in the Michelin guide – and being right on the picturesque harbour, it's in the perfect position to select fish from that day's catch. It was this that inspired head chef Mike Naidoo, formerly at Jason Atherton's Michelin-starred Pollen Street Social, to make the move from London to Dorset.
What's the place like?
Walking in from the cobbled street outside, you head past rows of empty fishmonger's counters and climb the stairs to a vaulted loft filled with tables and an open kitchen. There are all kinds of diners, from large families to couples and one or two people dining solo.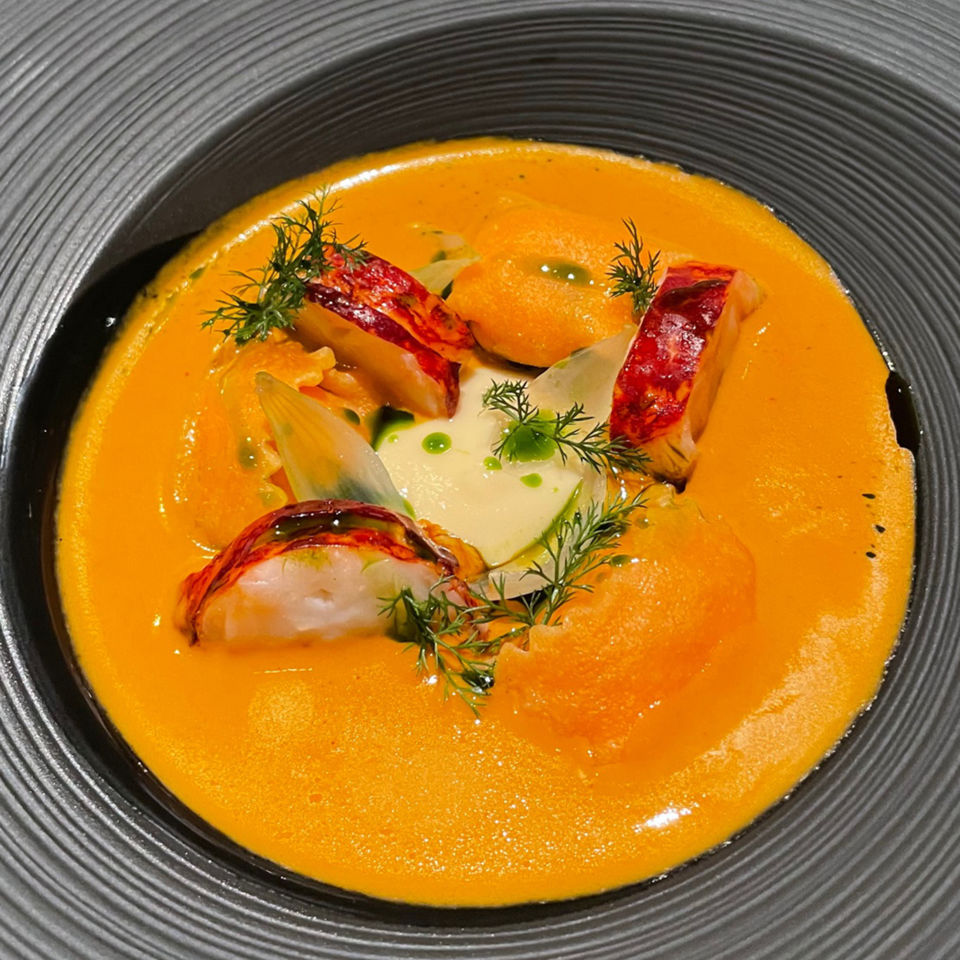 Sarah's bisque with lobster and agnolotti
What did you eat and drink? 
Before our starters arrived, we were offered lobster croquettes, deliciously light with a chunk of lobster tail inside. I took my mum, who lives in Weymouth and was thrilled to have a such an exciting restaurant on her doorstep. She ordered crab in a rich sauce with large, rectangular toasted dippers to start; I adored my bisque with lobster and agnolotti (a ravioli-type pasta).
For our main courses, Mum ordered poached skate and pork belly with smoked bacon – delicate and intricately served, but sizeable and, she said, delicious. I opted for the roast cod with wild garlic, cauliflower and cockles – an excellent combination. The roast cod was light and full of robust flavour, complemented perfectly by the rest of the dish.
The puddings were really memorable – and a bit of a delicious mystery, as the descriptions on the menu were so pared back. The 'hazelnut, lemon and lime' turned out to be so much more than that – light sponge, topped with a zingy cream, candied peel and crushed nuts. My '60% Macondo chocolate, blood orange, Cointreau' was a delicious blood orange jelly, surrounded by crisp shards of dark chocolate. To accompany the food, we drank a perfect bottle of local wine, Lyme Bay Bacchus – fresh and bright with citrus notes.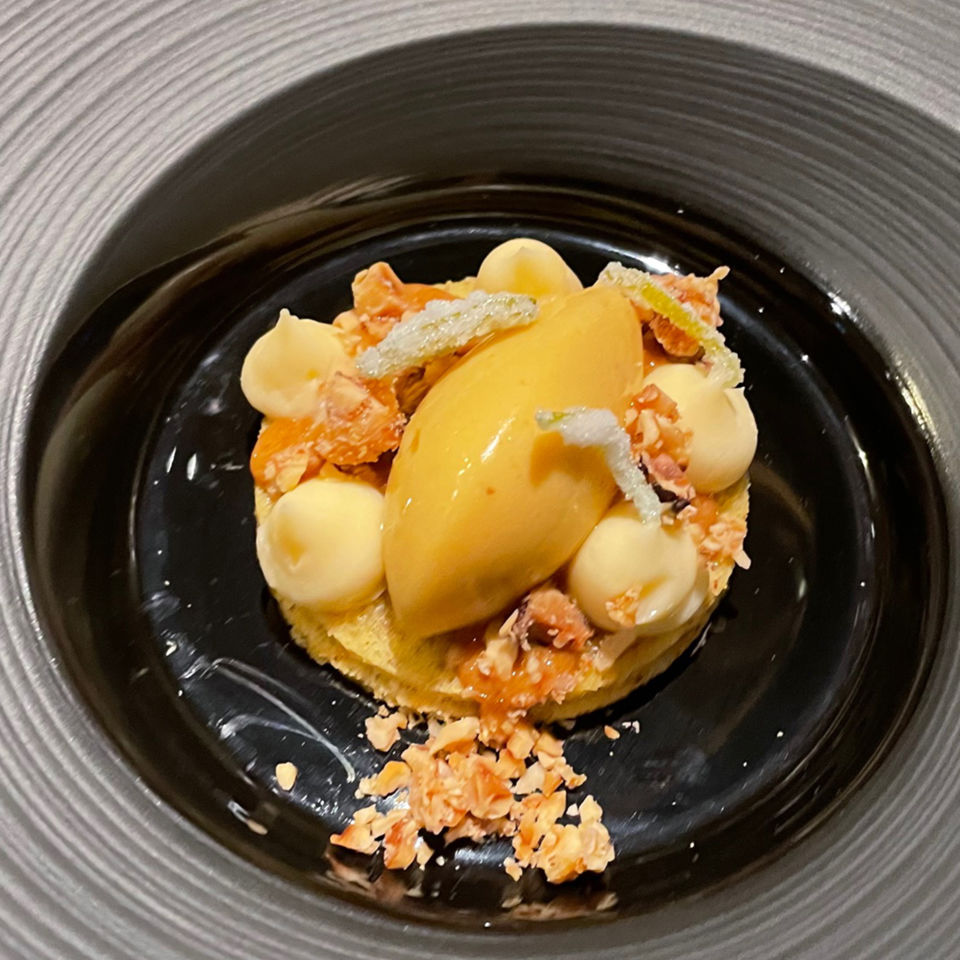 Hazelnut, lemon and lime
Your verdict?
Foodie heaven. Wonderful, delicious, hyper-local food served with the sort of flair and attention to detail that you would expect to find at a London hot spot.
Lasting memory
If I have to choose… my starter, with great chunks of lobster and its deliciously rich sauce.
Don`t miss

---