Food
Stir-up Sunday: the magic of making Christmas pudding
by Leah Hyslop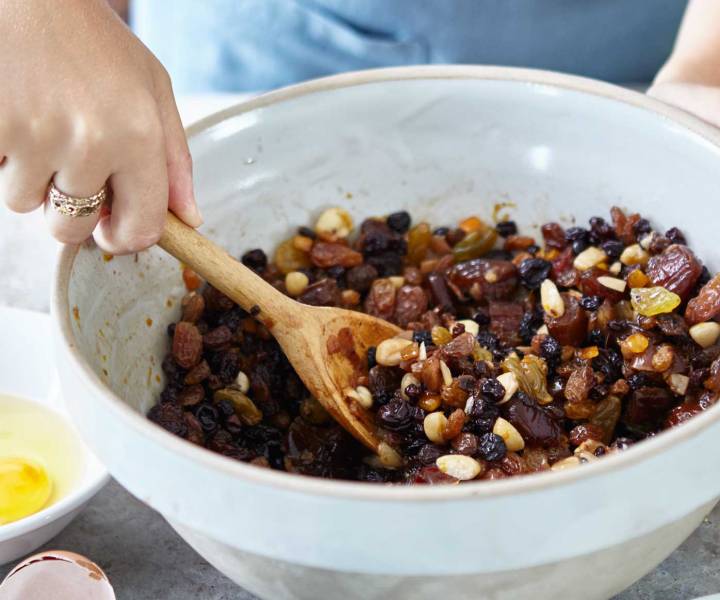 Image by Maja Smend
Stir-up Sunday falls on 22 November 2020. Grab a mixing bowl and revel in one of the most joyful rituals of Christmas, says food director Leah Hyslop.
Once a year, on a cold midwinter morning, I wake up with a flutter of excitement and anticipation in my stomach. It's not my birthday, or a special anniversary. It's Christmas Pudding Day.
When I tell people I make my own, they look bewildered, as if I'd announced that I rear my own turkey. I can see why – after all, why spend the time when you can buy a decent pud at the supermarket and just whack it in the microwave?
The thing is, making Christmas pudding is one of the most joyful events on the festive calendar. I just love the ritual of it: the cheery bubbling noise the pudding makes as it steams away on the stove, the rich smell of fruit and sugar that fills the house – the very essence of the season. And I love the feeling of achievement on Christmas Day when everyone tucks in and declares it a million times tastier than shop-bought .
Britain used to be famous for steamed puddings. 'They bake them in an oven, they boil them with meat, they make them 50 several ways: blessed be he that invented pudding for it is manna that hits the plates of all sorts of people!' rhapsodised one excited French visitor in the 1690s.
Christmas pudding possibly has its roots in a queasy-sounding medieval stew called 'frumenty' which mixed meat with wheat, currants, spices and almonds. But it was really in the Victorian period that the pudding as we know it today emerged – a vast (thankfully meatless) cannonball, brought blazing to the table with a crown of holly.
For me, it represents warmth, joy and bringing people together. Think of the scene in Dickens' A Christmas Carol when Mrs Cratchit brings in the pudding; or carol singers trilling 'Now bring us some figgy pudding'; or how everyone laughs when your dad pours just a little too much brandy on top and the smoke alarm goes off.
Nobody, if we're honest, has room for this boulder of a dessert after eight roast potatoes, four slices of turkey, 16 pigs in blankets and so many Brussels your partner will later politely request you sleep on the sofa. But it just wouldn't be Christmas without it.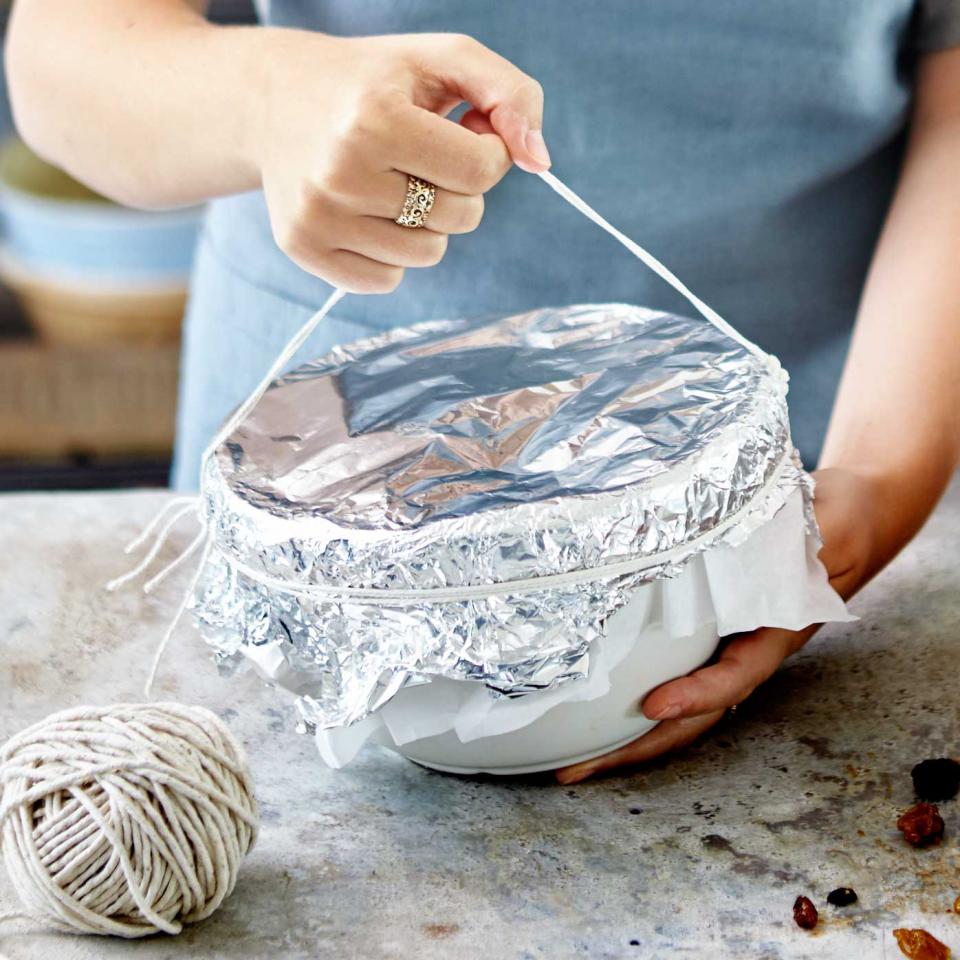 Image by Maja Smend
Luckily, making it is as fun as it is easy. The traditional day for it is Stir-up Sunday – the last Sunday before Advent. Recruit your friends and family to join in. It's traditional to stir the pudding mix 'from east to west', to honour the journey of the Three Wise Men, and to make a wish as you stir. You could pop the traditional silver coin in for luck – just remember to remind guests to look out for it!
Then it's just a case of spooning the mix into a basin, covering it with foil and string and steaming it, in a covered saucepan, for six hours. After that, it'll keep in a dark place till the big day rolls round.
What I like most about Christmas pud is that it's incredibly hard to mess up, and you can experiment with the ingredients – throw in pecans instead of almonds, add figs instead of raisins, or swap the brandy for ginger liqueur.
Remember that line of poetry that used to be in the Center Parcs adverts: 'What is this life if, full of care/We have no time to stand and stare'? That sums up how I feel about my beloved pudding. Christmas can be a frantically busy time, but it's worth taking a little time to stick on some carols and make your family's pud. Maybe Christmas Pudding Day will become your favourite, too.
Ready to cook? Don't miss Leah's ultimate Christmas pudding recipe.
Don`t miss

---