Food
Sherry's making a comeback
by Lucy Jessop
It turns out there's much more to a Spanish drinks menu than a reliable Rioja or chilled Cava – believe it or not, sherry is making a comeback as the hot new aperitif to accompany your tapas.
Naturally, I was thrilled to spend an evening in the company of our favourite Spanish chef and all-round culinary genius, José Pizarro. He cooked up a Spanish storm, sharing delicious dishes that were fantastically matched with a selection of sherries by the in-house expert at Sainsbury's, Louise Lynch.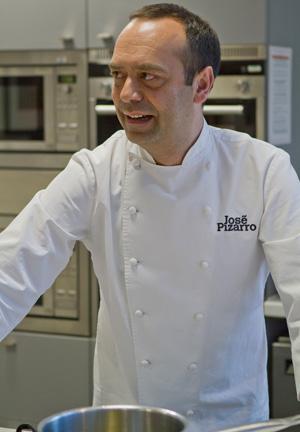 Have a read – and next time you invite friends round for a Spanish supper, why not impress them with a glass of well-chosen sherry.
WHAT IS SHERRY?
A fortified wine produced in the province of Cádiz in southwestern Spain, where the climate and soil create perfect conditions for sherry grapes to thrive. To be officially called a sherry, a bottle must be produced within a triangle of three towns: Jerez de la Frontera, El Puerto de Santa María and Sanlúcar de Barrameda. There are around 10 types of sherry, ranging from dry (which is pale lemon in colour and includes the fino variety), all the way through to dark, sweet and syrupy styles, such as Pedro Ximénez. In general, dry sherries are served as an aperitif with tapas – especially with salty or vinegary nibbles. Sweeter sherries work really well with desserts and some cheeses.
PERFECT PAIRINGS
Tapas: Croquetas, salted almonds, olives and tortilla. We sampled José's delicious chorizo and parsley croquetas.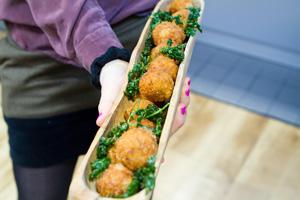 Which sherry? Fino – a dry, pale straw-coloured sherry with a lovely mineral-fresh yet yeasty note and a crisp finish. Serve it lightly chilled.
Try: Winemakers' Selection by Sainsbury's Pale Dry Fino Sherry, £5.50, or Taste the Difference Fino Sherry, £8 (available from July).
Tapas: Salted almonds, aged hard cheeses such as Manchego, Iberico ham and mushrooms.
Which sherry? Amontillado – this tawny-coloured dry Sherry has a savoury character, with notes of salted almonds and raisins. Serve it lightly chilled.
Try: Taste the Difference Amontillado Sherry, £8 – this has been aged for 12 years in American oak casks.
Tapas: Cured meat, smoked meat and mature cheese. We tried José's truffle-stuffed fried egg with migas and jamon.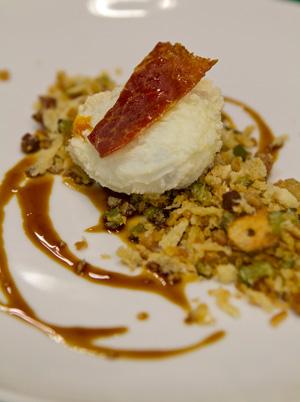 Which sherry? Oloroso – this sherry is dark amber in colour, but remains a dry sherry, with intense aromas of dried fruit, a hint of licorice and toffee and walnut flavours. It can hold its own against difficult-to-match ingredients such as egg, artichoke and asparagus. Serve Oloroso lightly chilled.
Try: Taste the Difference Oloroso Sherry, £8.
Tapas: Garlicky prawns, grilled or fried squid and paella. We tried José's monkfish and prawn skewers with jamon and tomato, and hake in adobo with aioli and pimento.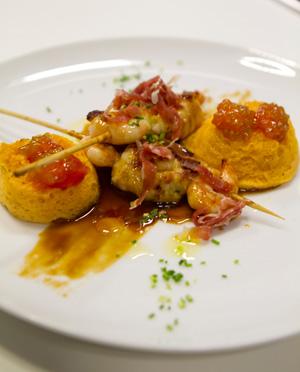 Which sherry? Manzanilla – a delicate dry sherry made in the seaside town of Sanlúcar de Barrameda. It's aged in a series of oak barrels under a layer of natural yeast called 'flor', which gives it its unique salty tang on the finish. This makes it perfect for drinking with seafood.
Try: Winemakers' Selection Dry Manzanilla Superior Sherry, £5.50.
Dessert: Crema Catalana or vanilla ice cream.
Which sherry? Pedro Ximénez – a full-bodied sweet pudding wine, dark mahogany in colour and almost syrupy in texture. It has rich caramel and prune flavours, making it an ideal match for creamy desserts. Drizzle it over vanilla ice cream - click here for our recipe.
Try: Taste the Difference Sweet Pedro Ximénez, £8, which recently won Gold at the International Wine Challenge and the Decanter World Wine Awards.
Don`t miss

---