Food
Goats' cheese parfait
Weston Park in Shropshire is the stunning former home of the earl of Bradford and boasts a history stretching from Capability Brown and Disraeli to the hosting of the G8 summit and Northern Ireland peace talks. It's no wonder, then, that the food is superb. While you can enjoy some delicious local food in their public restaurant – The Granary – we wanted to bring you a taste of what the visiting great and good eat in the historic dining rooms of the house itself. We persuaded head chef Guy Day to share this fabulous starter with us.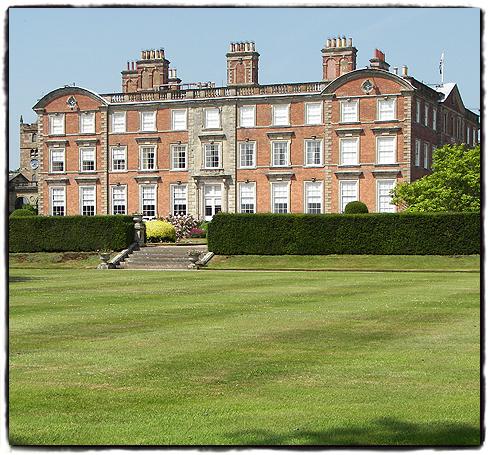 Goats' cheese parfait with mi-cuit tomato 'petals'
'Mi-cuit' means semi-cooked, and in this dish it refers to slices of ripe plum tomato, heated in a very low oven to evaporate some of the moisture and intensify the flavours. It makes a fabulous accompaniment to this herby goats' cheese parfait, but if time is tight you could serve with bought semi-dried or sundried tomatoes in oil instead.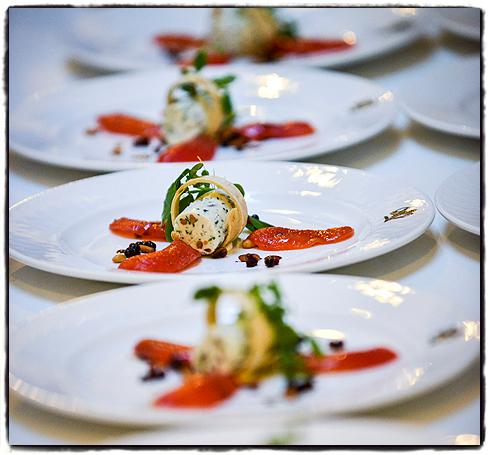 Serves 6 as a starter
Ingredients
50g pine nuts
300g rindless soft goats' cheese
1 small garlic clove, finely grated on a microplane
1½-2 tbsp honey
½ x 20g pack tarragon, leaves only (5g picked weight)
a small handful of flat-leaf parsley, leaves only (5g picked weight)
a handful of basil leaves (10g picked weight)
150ml double cream
FOR THE MI-CUIT TOMATO PETALS:
6 medium plum tomatoes
½ tbsp olive oil
1 small garlic clove, crushed (optional)
a pinch of caster sugar
TO SERVE:
25g pine nuts
1-2 tsp balsamic pearls (find them in the Speciality Ingredients aisle)
micro herbs or watercress
Method
Toast the 50g pine nuts in a small dry frying pan on a low heat until lightly golden. Tip into a bowl and allow to cool. Line six moulds (each about 100ml in capacity) with clingfilm.
Blend the goats' cheese in a food processor until smooth. Tip into a bowl and stir in the pine nuts, garlic and honey – add the honey to taste, you don't want it to be too sweet.
Finely chop the herbs and stir gently into the cheese (don't do this bit in the processor or the cheese will turn green).
Whip the cream to soft peaks, then gently fold the cream into the cheese and season. Spoon the mixture into the lined moulds, cover, and chill for 4 hours or overnight.
Preheat the oven to 120°C, fan 100°C, gas ½. Score the tomatoes, place in a heatproof bowl and pour over a kettle of boiling water. Leave for 1 minute, then drain and cool by plunging into a bowl of ice-cold water.
Skin the tomatoes, cut into quarters and scoop out the seeds and core. Toss in a bowl with the olive oil, crushed garlic, pinch of sugar and some salt and pepper.
Arrange the tomato 'petals' on a baking sheet lined with baking paper, and bake for 1 hour until just slightly shrunken. Allow to cool before serving.
To serve, tip the parfaits out of their moulds. Smooth the sides with a hot palette knife, if you wish. Place a parfait in the centre of each plate.
Arrange 3-4 tomato petals around each parfait, scatter with the pine nuts and balsamic pearls, and finish with a few micro herbs or watercress leaves.
Tip
To make an edible crisp to decorate (as pictured) slice flour tortillas into strips and wrap round heatproof circular moulds or metal chefs' rings and bake in a medium oven until crisp.
About the author