Food
6 of the best foodie gifts this Christmas
by Sarah Alcock
Find out our favourite picks of this year's edible pressies...
Best for... the chocoholic
The ultimate in chocolaty naughtiness, The Sweet Reason Company (pictured above) will deliver a handmade selection of gourmet brownies to your door. Each box comes with tea-pigs teabags and sugar swizzle sticks so you can have a nice cuppa as you work out which flavour is your favourite. You can even make your own bespoke box and with a personalised label and message to your gift.
Best for... the coffee connoisseur
Pact Coffee buys coffee beans from farmers across the world. They then roast these beans in small batches in Hertfordshire and post their coffee within 7 days of roasting. Choose from a selection of unique blends, such as Finca La Joyeria, from Columbia, which has notes of poached pear and dark chocolate. You can also request that your beans are ground, depending on how your friend likes to brew their coffee.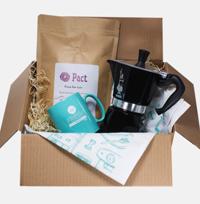 Coffee gifts sets
Picture taken from pactcoffee.com
Best for... the healthy foodie
Does your friend know their maca from their manuka, their cocoa from their cacao? If so, then Livia's crumbles are the perfect edible gift for the health-conscious. Livia's crumbles are wheat and dairy free, made with fresh fruit and have no artificial flavourings, colourings or preservatives. Choose from a variety of deliciously healthy flavours such as apple, blackberry and maca, mixed berry, coconut and goji, or the apple, cranberry and cinnamon Christmas special.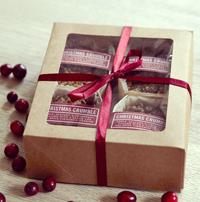 Christmas crumble
Picture taken from liviascrumble.com

Best for... the mini chef
Know a little one with a passion for baking? Head to Funky Food Gifts for their Designasaur or Cookie Couture Baking Mixes. The cookie making kits are the perfect gift for any budding Jamie Olivers. These kits are handmade, come with a cookie cutter and contain everything a kid needs to create delicious dinosaur cookies.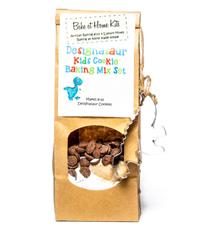 Designasaur kids cookie set!

Picture taken from funkyfoodgifts.com
Best for... the condiment king
Hawkshead Relish Gift Bags are great for pickle lovers. These goodie bags contain jams, chutneys, relishes and preserves, each with a festive twist. Choose from a selection of treats such as Brandy Butter, Fig and Orange Jam, Cranberry Relish and Boxing Day Chutney. What's more, they are all handmade in the English Lake District using traditional methods and locally sourced ingredients.
www.hawksheadrelish.com @hawksheadrelish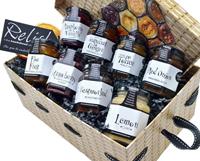 Hawkshead chutneys
Picture taken from hawksheadrelish.com
Best for... the cheese lover
Do you know someone with a real love of all things cheesy? Give them the opportunity to create their own with the Fine Country Fare's beginner's cheese making kit. Choose from either the Italian or the goat's cheese making kit, and make sure you get an invite to your friend's next cheese and wine evening!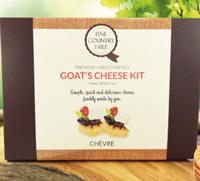 Cheeeeessseee
Picture taken from finecountryfare.com
Don`t miss

---