Food
Burns Night: 5 Scottish chefs you should know about
by Suzy Pope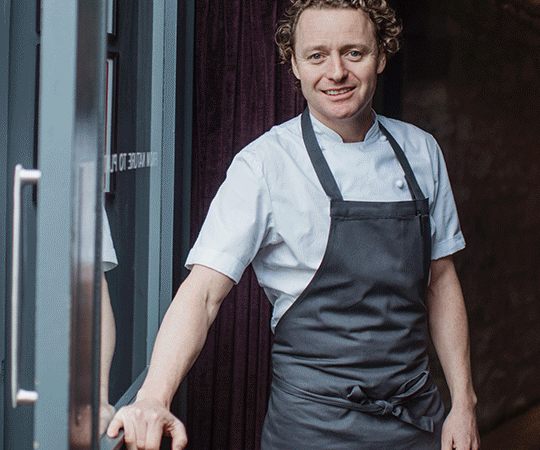 Happy Burns Night!
The Scottish chefs, cooks and restaurateurs you need to follow this year.
A rugged land of forest-clad hills, glimmering lochs and miles of coastline has led Scotland to produce some of the finest fresh seafood, game, and fruit and veg in the country. Fine-dining restaurants across Scotland have traditionally been lauded for French-style cooking, but recently we've seen the rise of the local. As of 2021, there are 10 Michelin-starred restaurants across Scotland, showing us that chefs up north aren't resting on their laurels.
Chefs from the lowlands to the highlands are taking the natural bounty of Scotland's landscape and embracing it in cookbooks, fine-dining menus and hearty pub meals. Here are some of the Scottish chefs championing regional fare.
1. Tom Kitchin
In 2007, Tom Kitchin was the youngest chef in Scotland to hold a Michelin star. Originally from Edinburgh, he's ventured out across the globe and worked with the likes of Guy Savoy in Paris and Alain Ducasse in Monaco before returning to his homeland to combine Scottish produce with French-style cooking. His flagship restaurant, The Kitchin, in Edinburgh's Leith neighbourhood has retained its Michelin star since 2007 and has featured on myriad 'Best Restaurants in the World' lists and TV shows. Tom's passion is reviving underrated and under-used cuts of meat. His gastro pub, The Scran and Scallie, in Stockbridge features bone marrow sauces and partridge terrines, and his book, Meat & Game, has recipes for partridge scotch eggs and hare canneloni.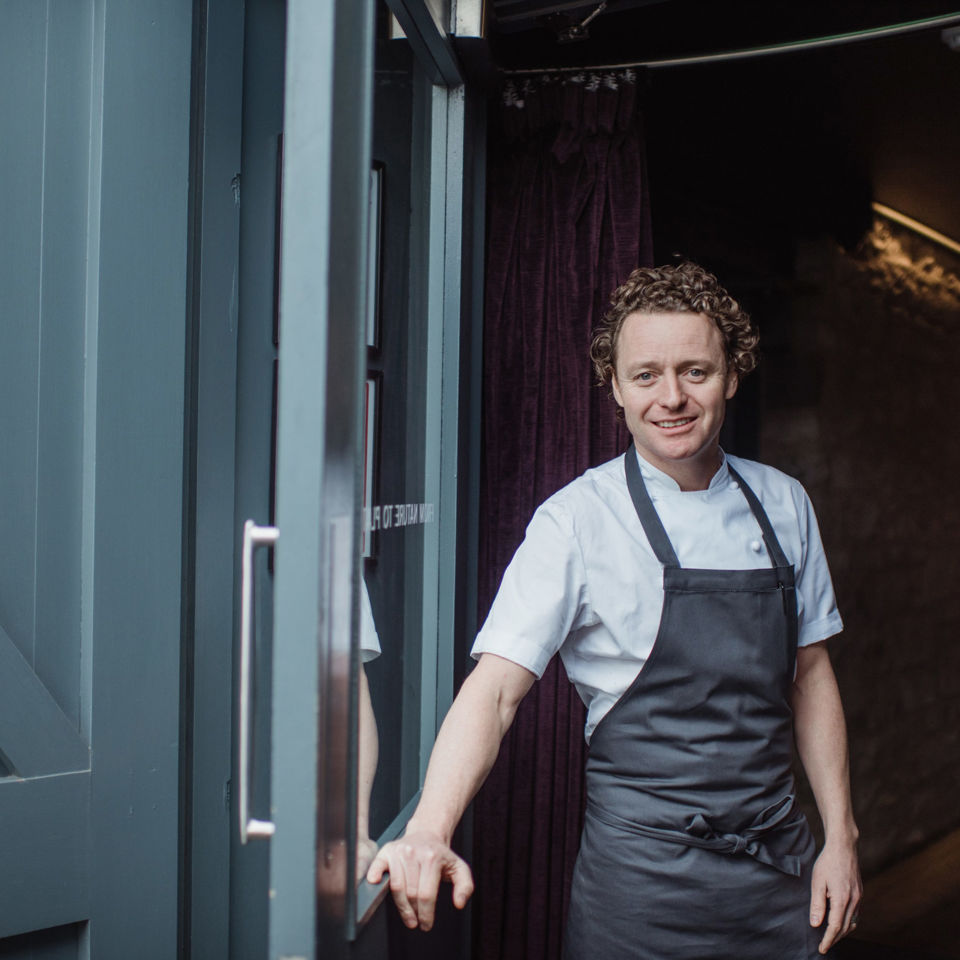 Image: Marc Millar
2. Roberta Hall-McCarron
Great British Menu's Scottish champion of 2020, Roberta Hall-McCarron has been making waves in the Edinburgh dining scene since opening The Little Chartroom in 2018. Before that, she trained under Tom Kitchin at The Kitchin. Her bijou restaurant features a small, scaled menu with a focus on the finest Scottish produce. It was always a challenge bagging a seat at The Little Chartroom, but in 2021 Roberta expanded to larger premises around the corner and her original restaurant has been turned into a casual spot called Eleanore (named after her family's boat). During lockdown, furloughed staff were given the opportunity to continue working for Roberta as she opened Little Chartroom on the Prom – a pop-up food stall on Portobello promenade serving fresh oysters, fried squid rolls, and cured sea trout tacos.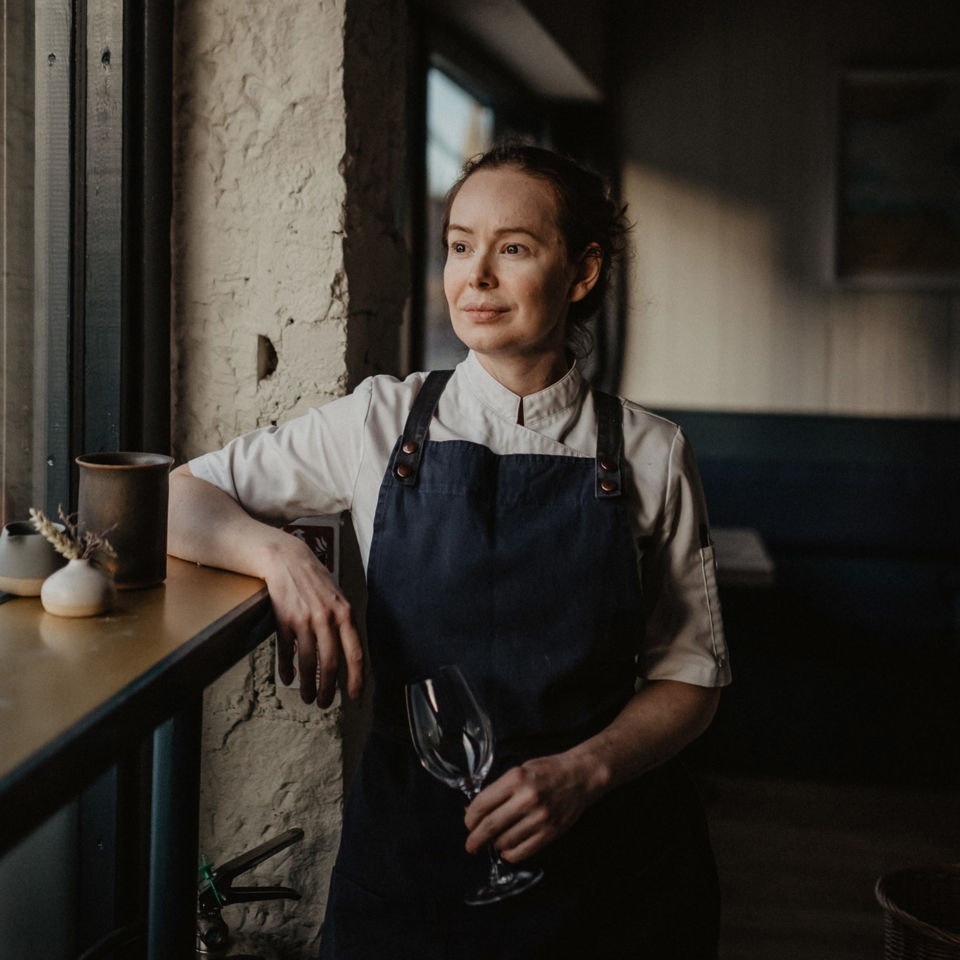 Image: Amelia Claudia
Follow Roberta's restaurant
3. Dean Banks
In addition to finding a new location for Haar in St Andrews, MasterChef star Dean Banks also made the move to Edinburgh in 2021, giving a new lease of life to the old Pompadour restaurant at the Caledonian Hotel, one of the city's grandest dining rooms. White tablecloths and formal service has been changed for raw-wood tables and enthusiasm for all things Scottish. Seafood is the focus of Dean's menu here and the cloud-soft lobster with umami-rich mirin butter steals the show. In St Andrews, Dean would often go out to sea with the local fishermen and watch them catch his fish of the day. Now he is championing mental health in kitchens, introducing a four-day working week for his staff. His Haar at Home initiative during lockdown kept his restaurant and staff afloat and still proves popular to this day, keeping his fine-dining accessible to all, not just those living in the Scottish capital.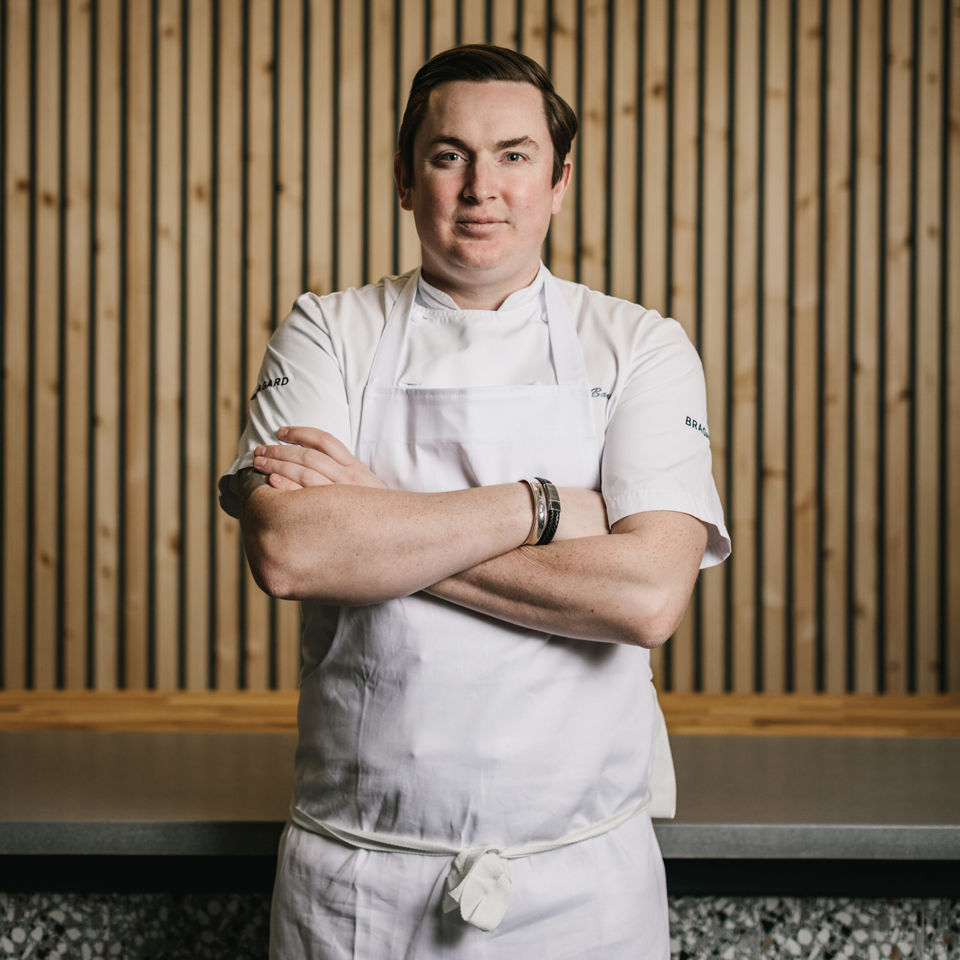 Image: Grant Anderson
4. Lorna McNee
Heading up Glasgow's Cail Bruich, Lorna McNee was Great British Menu's 'champion of champions' in 2019. It's not surprising, as she was trained by the best in Scotland – two-Michelin-starred chef Andrew Fairlie. After years working in his Gleneagles restaurant, she's taken the head chef position in Glasgow, showing off her own style in dishes like langoustines in a bisque with the citrus zip of ponzu, and strawberry puddings with fresh basil and lemon verbena. Her innovative menu earned the restaurant Glasgow's first Michelin star since Gordon Ramsay's restaurant almost 20 years ago.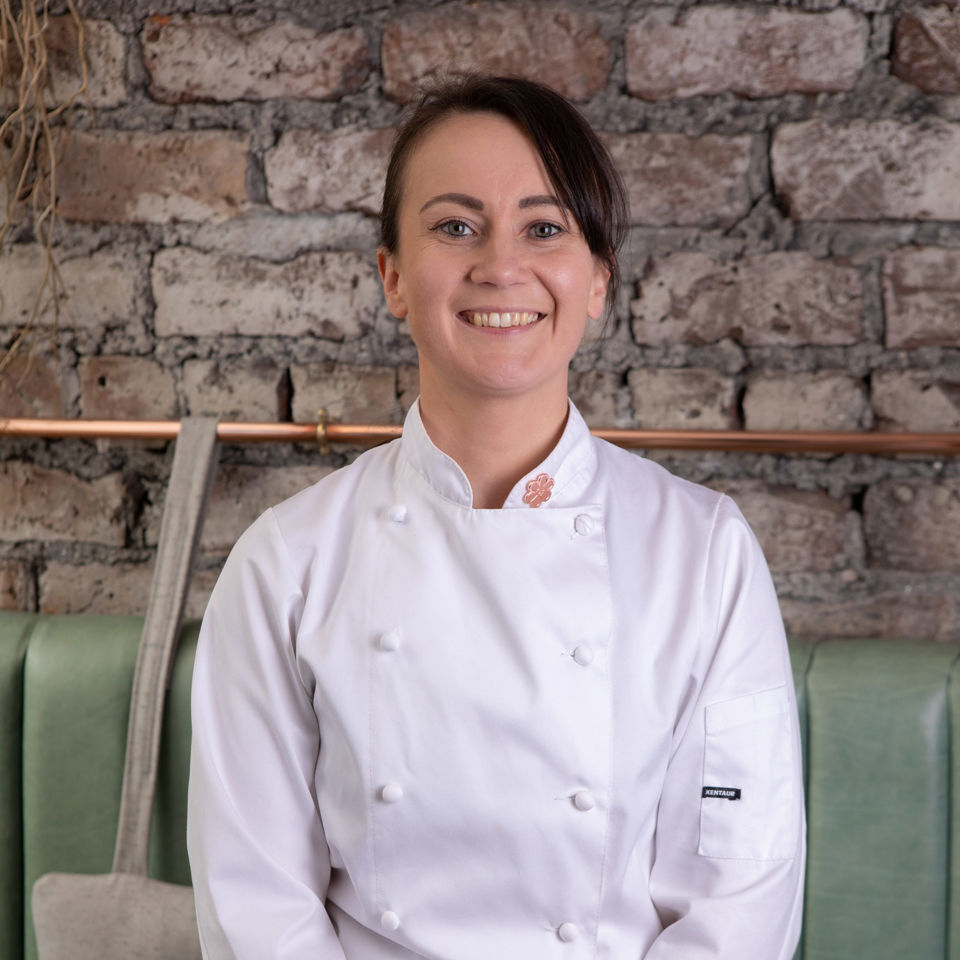 Image: Clair Irwin
Follow Lorna's restaurant
5. Stuart Ralston
Featured on 2021's Great British Menu, Stuart Ralston spent many years away from his homeland before returning to Scotland to open Aizle in Edinburgh. He worked at Gordon Ramsay's New York restaurant before taking up a chef residency at the luxurious Sandy Lane resort in Barbados. As a result, his cooking is a medley of flavours, from Caribbean spice to French finery, combined with foraged and locally sourced Scottish produce. His focus is always ingredients, and at Aizle (relocated to the Kimpton Charlotte Square hotel after lockdown) a chalkboard displayed single ingredients instead of dishes. His second venture, Noto, is a bit more casual but no less refined, bagging a Bib Gourmand in 2021 and serving a fusion of Asian, Scottish and US dining. He too knows the importance of mental health in the kitchen and has introduced a four-day working week for his staff.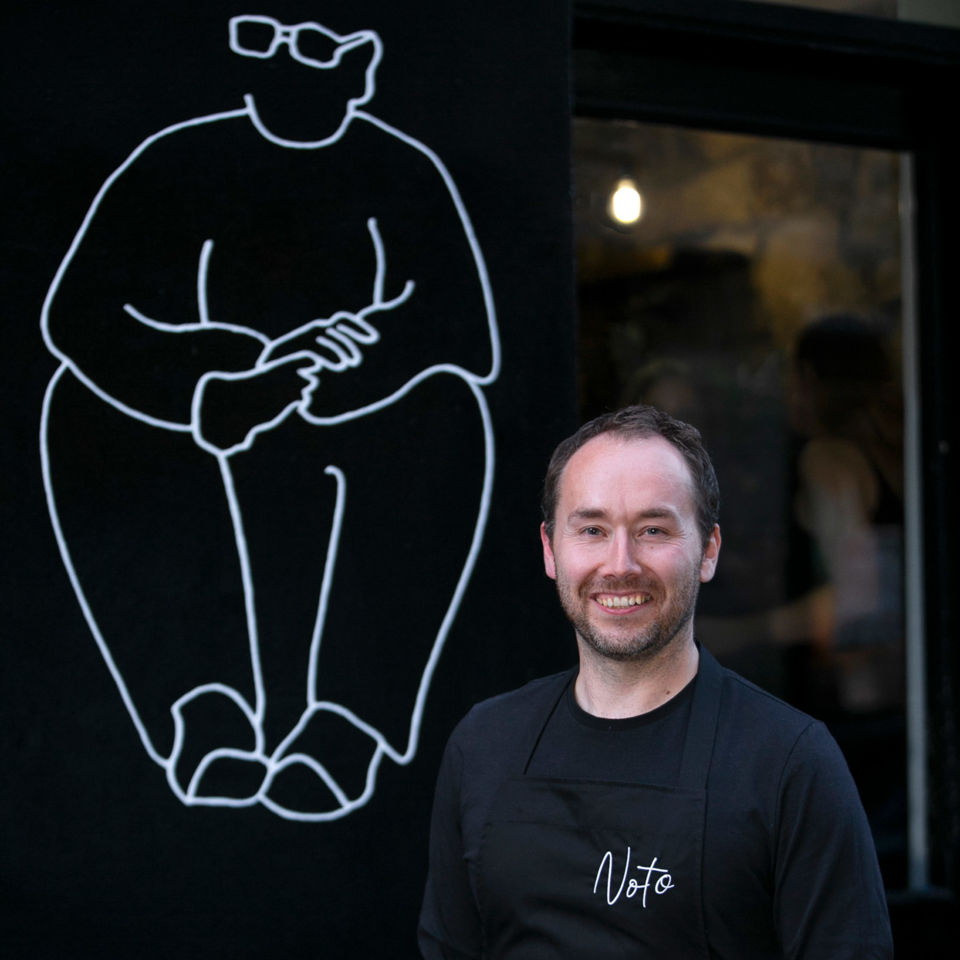 Image: Gerardo Jaconelli
Follow Stuart's restaurant
Don`t miss

---