Win a wok set and Kung-Fu Mama Taiwanese noodles
Kung-Fu Mama's authentic award-winning noodle meal kits provide the perfect solution for feeding your family with nutritious and taste-bud tantalising meals.
Kung-Fu Mama's original Taiwanese noodle dishes offer a delicious quick fix for winning-weekday meals. These ready-to-eat meals are designed to pack a punch, both in terms of flavour and their ability to speedily satisfy hunger pains.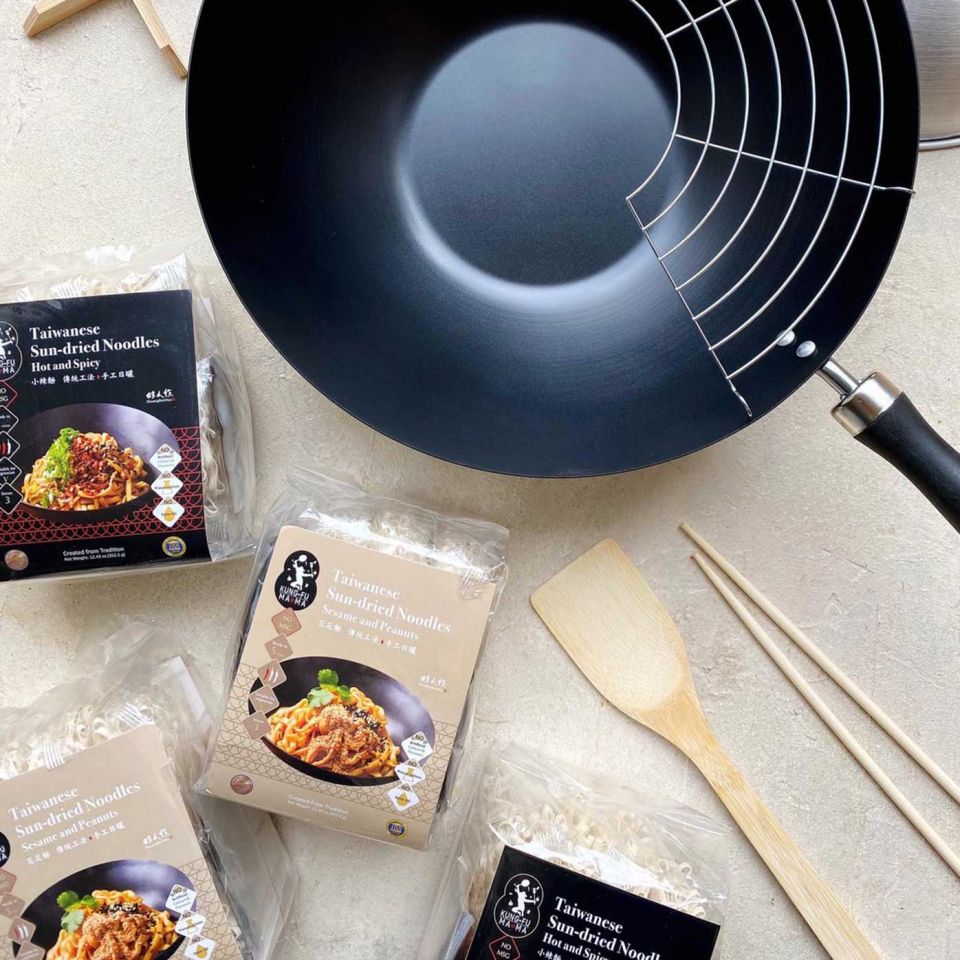 Ready in just five minutes, these dishes deliver a fantastic flavoursome meal. They contain no monosodium glutamate (MSG), artificial flavours, colourings or palm oil and are suitable for vegetarians. The dishes are heat-sealed to lock in the flavour, texture and nourishment ensuring an intense flavour hit. Kung-Fu Mama is great as a stand-alone treat, but can also be used as a base to inspire fabulous recipe creations and, with the addition of a few extra ingredients, you can transform these dishes into a more elaborate Asian feast.
We've got 10 great prizes from Kung-Fu Mama to give away. Each prize includes:
* 4 packs of Kung-Fu Mama noodle-based meals, including two packs of Taiwanese Sun-dried Noodles with sesame and peanuts - mouth-watering ShuangRenHsu noodles married with dried vegetables, and an utterly divine sesame and peanut sauce featuring a hint of chilli, and two packs of Traditional Spicy noodles - wholesome ShuangRenHsu noodles matched with dried vegetables and topped with a moderately hot blend of tangy spices to deliver a sensational taste.
* 6-piece non-stick wok set including a 14-inch wok with high-dome lid and heavy-duty handles, plus wooden spatula, cook's chopsticks, noodle steamer rack and keep-warm rack – which can be used for stir-frying, as well as steaming, stewing, curry, poaching and much more.
For your chance to win, enter your details below before 23.59 on 6 November.
Terms and conditions:
10 winners will each receive four packs of noodles and a 6-piece wok set. See our full terms and conditions.