Win a hamper full of Odysea goodies
Win one of seven bundles, courtesy of fine food producer Odysea. Packed with artisan products, each hamper allows you to experience authentic and quality flavours from Greece and the Mediterranean.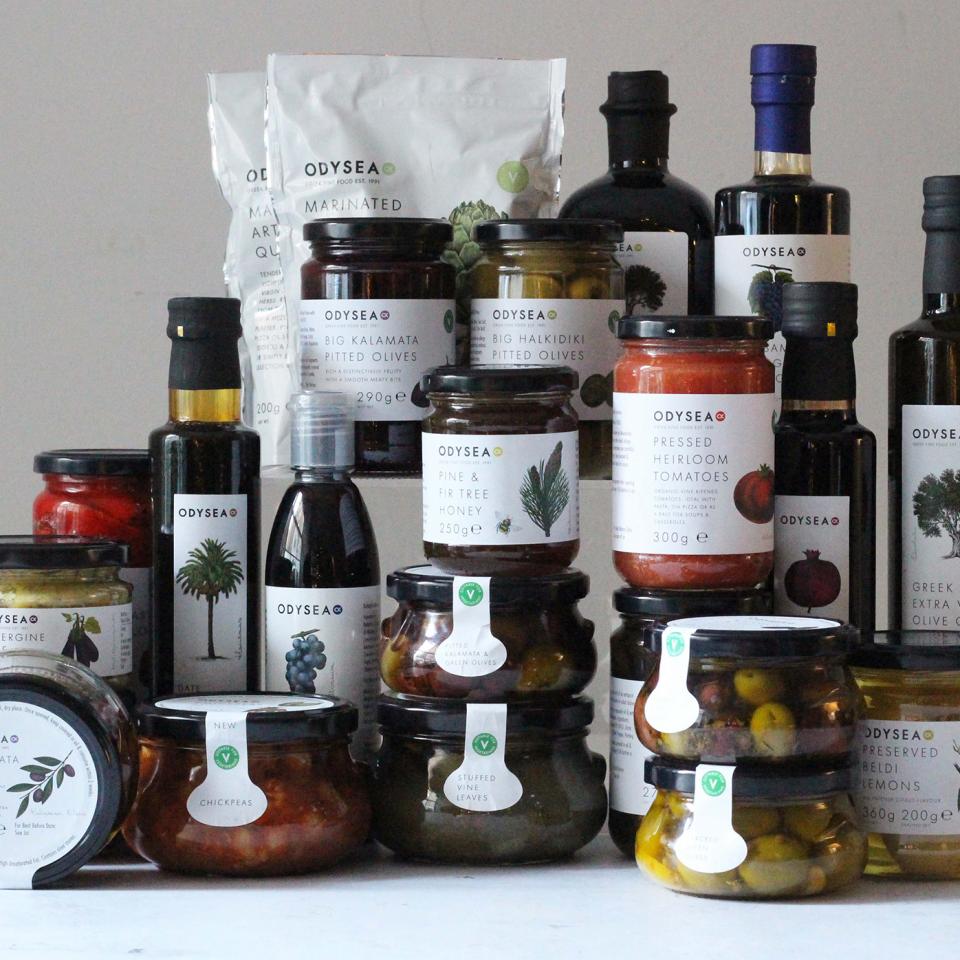 For your chance to win, enter your details below. Competition closes 23:59 on 31st January 2019.
Each beautiful bundle includes:
Odysea PDO PGI Chania Extra Virgin Olive Oil
Odysea Organic PDO PGI Chania Extra Virgin Olive Oil
Odysea Balsamic Vinegar of Modena
Odysea Balsamic Glaze
Odysea Pomegranate Molasses
Odysea Date Molasses
Odysea Big Kalamata Pitted Olives
Odysea Big Halkidiki Pitted Olives
Odysea Alexandria Style Kalamata & Green Olives
Odysea Cracked Green Conservolia Olives
Odysea Stuffed Vine Leaves (with rice, herbs, pine nuts and raisins)
Odysea Baked Gigantes Beans in Tomato Sauce
Odysea Chickpeas in Tomato Sauce and Extra Virgin Olive Oil
Odysea Aubergine Meze
Odysea Sautéed Mushrooms Marinated in Oil with Parsley
Odysea Artichoke Quarters
Odysea Roasted Red and Yellow Peppers
Odysea Beldi Preserved Lemons
Odysea Organic Heirloom Tomato Perasti
Odysea Greek Pine & Fir Tree Honey
Odysea Tote Bag (not pictured)

Terms and conditions
Only one prize per person. See full terms and conditions here.