Save £20 on tickets with The Railway Touring Company
Travel by steam for a very special day out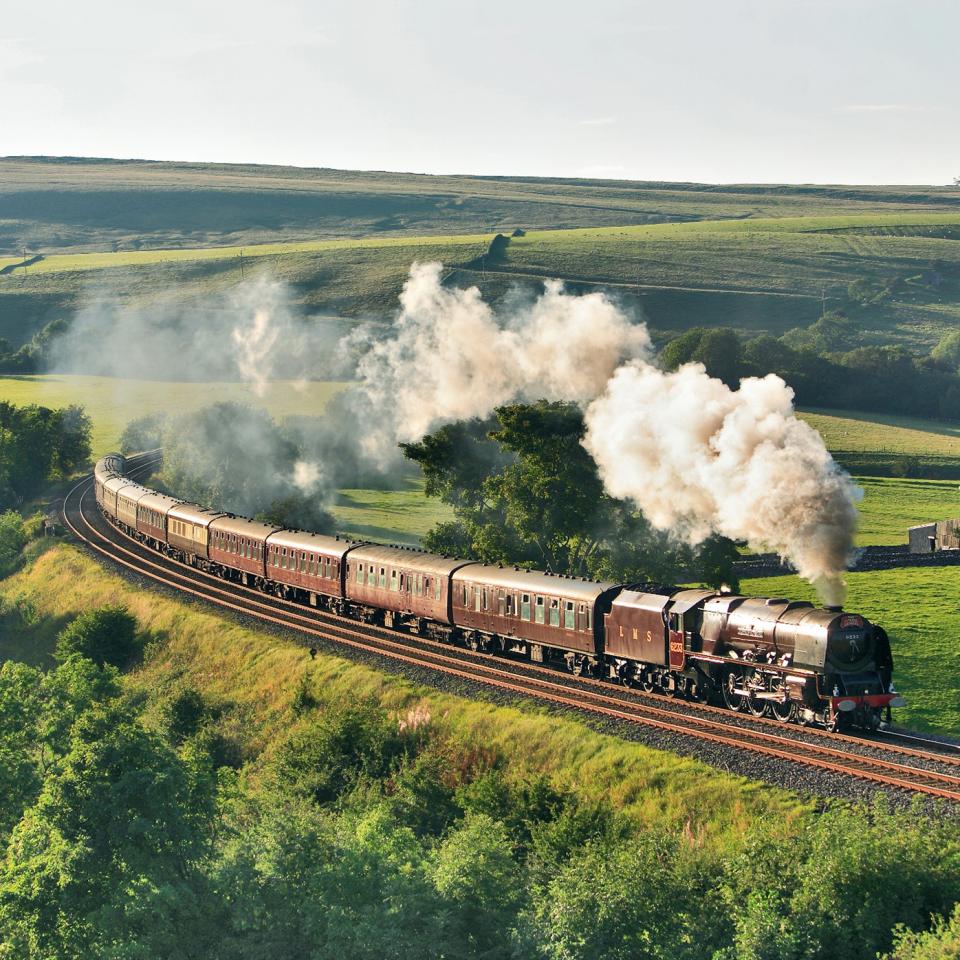 Treat yourself, family or friends to a memorable day out this summer. Step on board one of The Railway Touring Company's steam trains, sit back, relax and enjoy the scenery as you travel in style to one of a great choice of destinations.
Sainsbury's magazine has teamed up with The Railway Touring Company to offer readers a £20 per person discount, so start planning your special day out now.
Trains depart from stations around the country, taking scenic routes to favourite cities, such as historic York, Worcester and Chester. Alternatively, pack your bucket and spade ready to steam to Scarborough, Bournemouth, Weymouth or Minehead for an afternoon of fun at the seaside.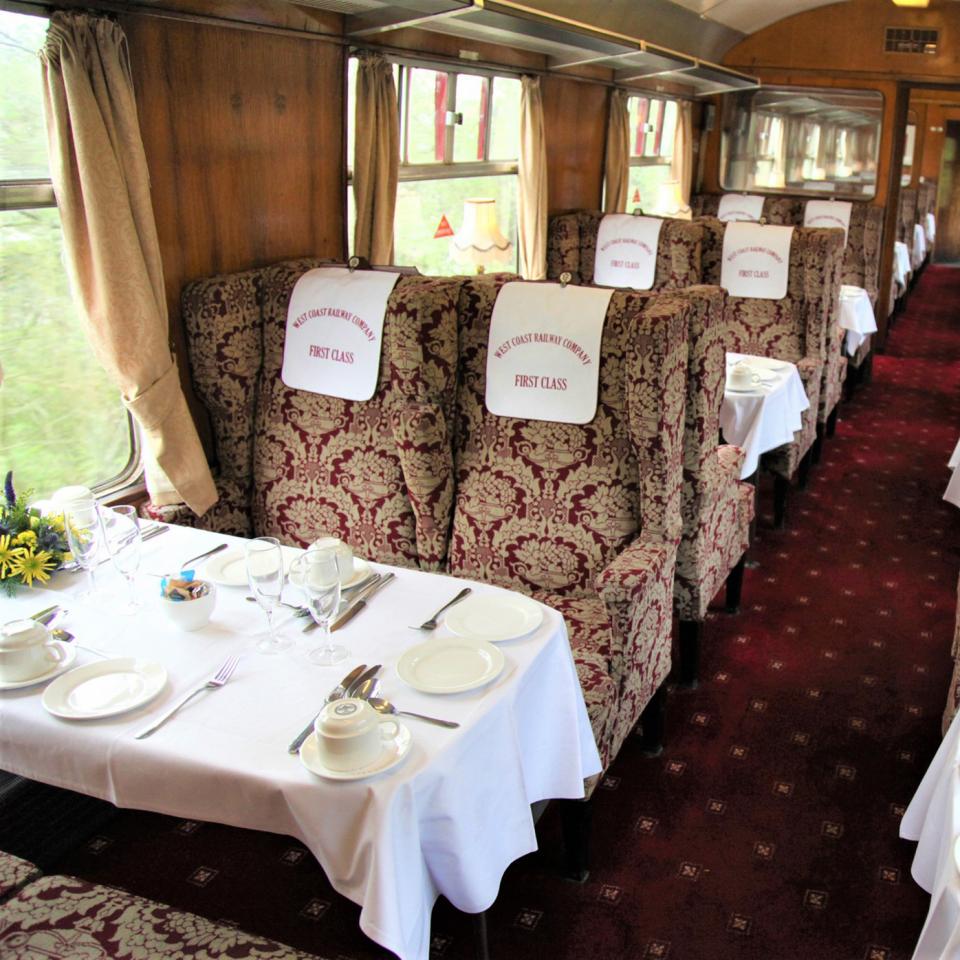 To add to the excitement, your vintage train will be hauled by a magnificent steam locomotive from the golden era of rail travel, including powerful 45690 Leander, sleek 60009 Union of South Africa and head-turning 46233 Duchess of Sutherland.
Settle & Carlisle Line
Journeys include some of Britain's most spectacular railway lines, such as the world- famous Settle & Carlisle Line, the sea wall between Dawlish and Teignmouth and the North Wales Coast. Look out for castles, white horses, bridges, viaducts and the sea from the comfort of your seat, as you enjoy morning coffee, a full English breakfast, lunch or even dinner along the way.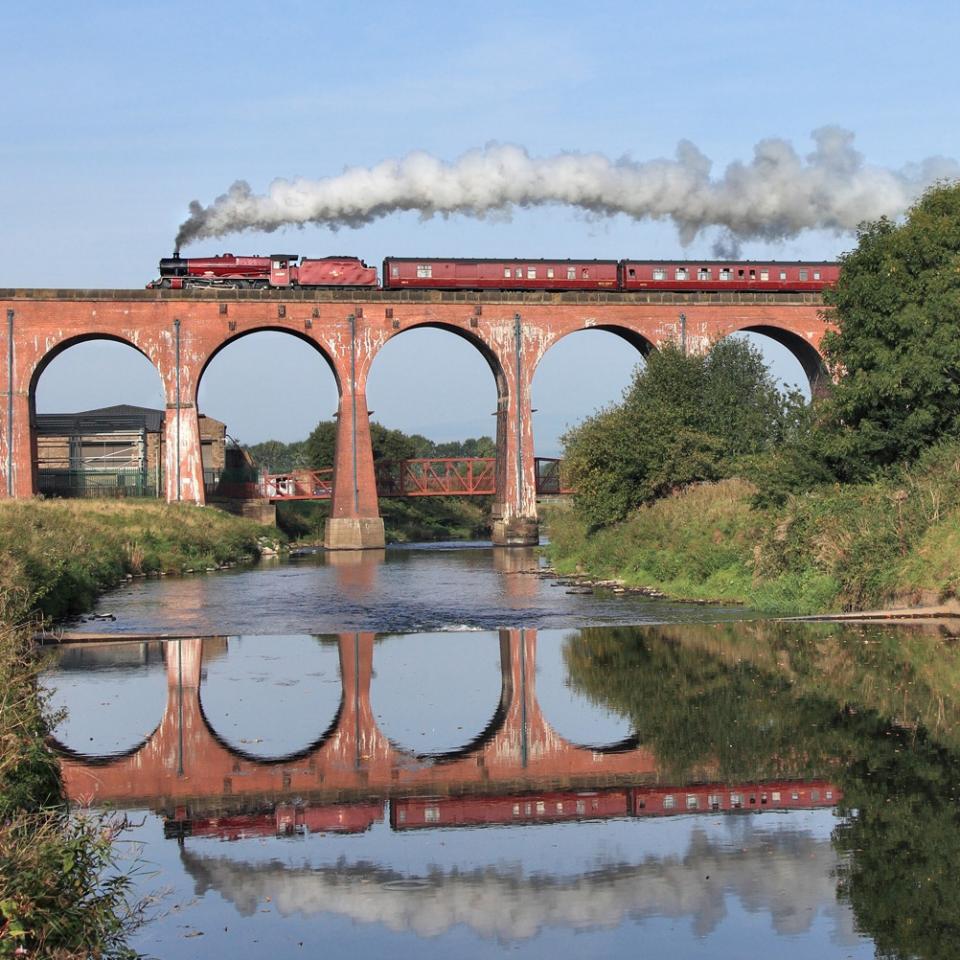 The Railway Touring Company offers lots of heritage rail adventures to choose from. To book your day out, please:
Visit The Railway Touring Company to select your day out from the 'UK Day Trips'
Choose from three travel options: Standard, First Class or Premier Dining
Book online or by phone, quoting sainsburysmagazine.co.uk's special promotional code, SNB
Price includes:
Standard – from £109 per person/£332 family: a reserved seat, usually at a table for four.
First – from £164 per person/£489 family: morning coffee with a muffin, and afternoon tea or coffee with a cake and a biscuit.
Premier Dining – from £264 per person/£798 family: a full English breakfast and a four-course dinner silver-served at your seat.
railwaytouring.net
01553 661500
Terms and Conditions: 1. Offer open to Sainsbury's magazine readers and up to five guests 2. This £20 per person discount cannot be used in conjunction with any other offer, promotion or existing booking. 3. This offer holds no monetary value. 4. The discount applies to UK day trips departing before 30 September 2019, subject to availability and booked by 31 July 2019. 5. The Railway Touring Company's Standard Conditions of Booking and Travel apply – see website for details. 5. Code SNB must be quoted at time of booking. 6. A family ticket comprises two adults and two juniors (aged 15 and under). The Railway Touring Company, 14a Tuesday Market Place, King's Lynn, Norfolk, PE 30 1JN