Learn to bake at the Cake Boy cookery school
Up your baking game by joining an exclusive Sainsbury's magazine cooking class with the 'King of Pastry', Eric Lanlard.
Learning to bake at Eric Lanlard's Cake Boy London cookery school feels exclusive, yet relaxed. Known as 'The King of Pastry' for a reason, master patissier Eric Lanlard is an expert at discovering the hidden skilled baker inside all of us. We have a choice of three exclusive full-day classes to offer Sainsbury's magazine readers – and you will take home a signed copy of Eric's book Chocolat, as well as the bakes you make on the day.
Choose from Chocolate, making a Valrhona chocolate fudge bundt cake and learning mirror glaze techniques; French country baking, making a rich Gateaux Breton from Brittany, the perfect Tarte Tatin from the Loire, and more; or Patisserie, including craquelin and Paris-Brest.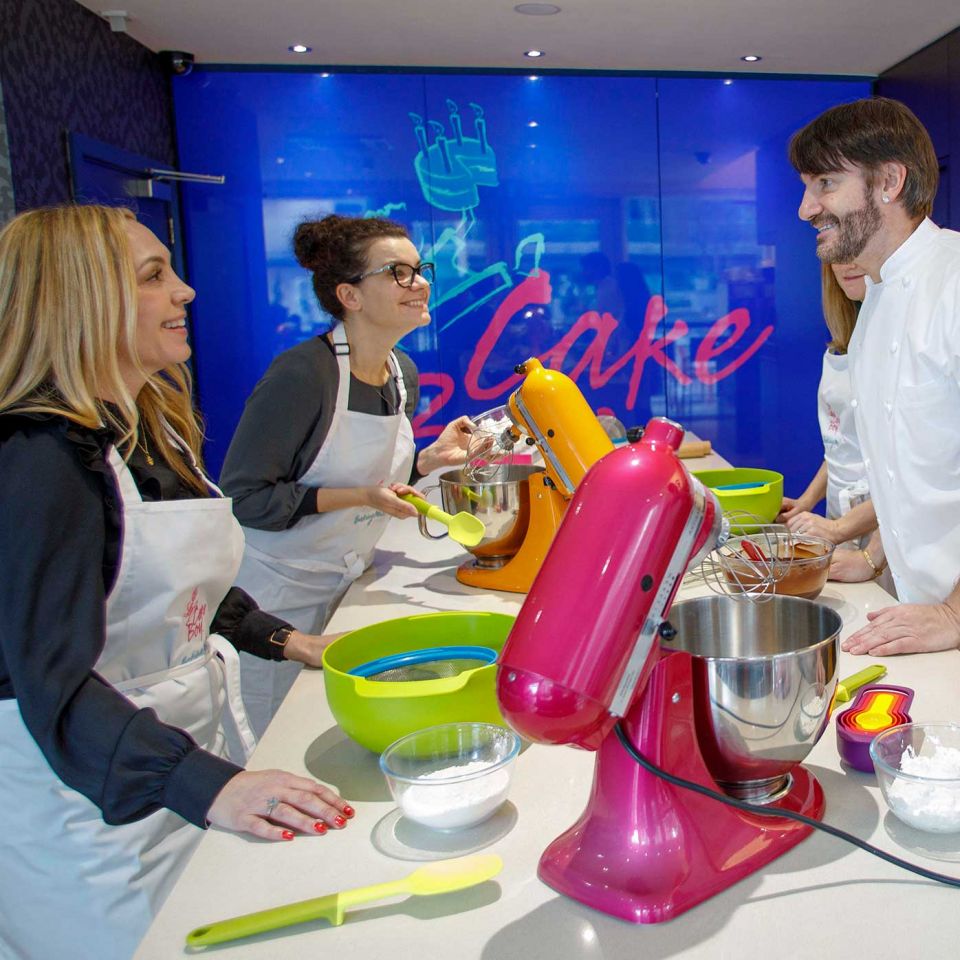 Each day will include a seasonal lunch accompanied by fine wines, plus breakfast on arrival – and a member of the Sainsbury's magazine team will also join you for a lunchtime Q&A session.
Full day classes cost £250 per person – limited to five per class 9.30am to 4.30pm; including breakfast and lunch
Chocolate - 28 January
French country baking - 25 February
Patisserie - 25 March
Call 020 7978 5555 to book; visit cake-boy.com.