Gorgeous getaways in Italy, Switzerland or Spain
Enjoy the best of northern Italy and Switzerland, or tour the highlights of classical Spain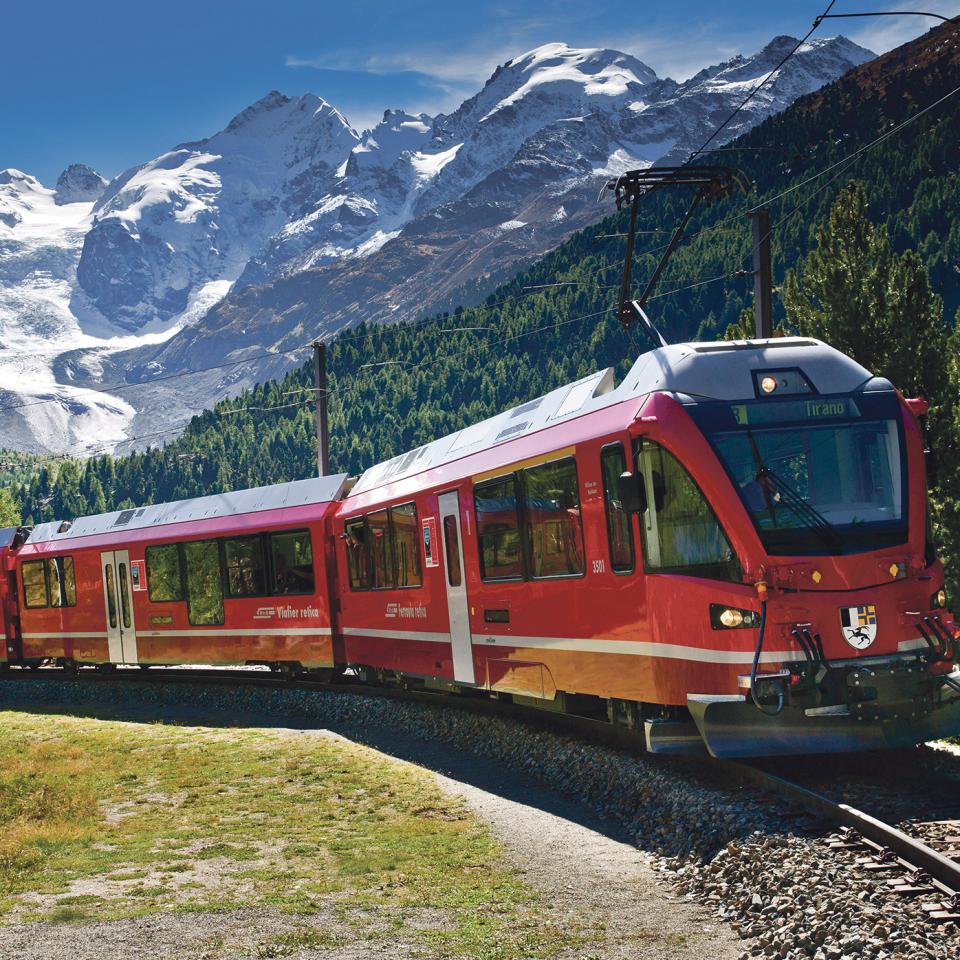 The Bernina Express takes in breathtaking mountain scenery
Lake Como, St Moritz & the Bernina Express

EIGHT DAYS HALF BOARD FROM £849 PER PERSON
Selected departures from April to October 2018
On this wonderfully varied tour we explore Lake Como, one of the most beautiful lakes in the world, plus some stunning icons of northern Italy and Switzerland: the amazing Lakes of Maggiore and Lugano, and the majestic Alps surrounding St Moritz. We also take a fantastic rail journey on the Bernina Express, and visit Bellagio, Italy's most beautiful village, and Bergamo, one of its finest medieval towns. Described by Wordsworth as 'a treasure which the earth keeps to itself' and an inspiration for Verdi and Rossini, this enchanting region will captivate you.
FULLY ESCORTED PRICE INCLUDES: 
■ Visit Seville's stunning Plaza de España
■ Visit chic St Moritz in the heart of the Swiss Alps, with a journey on the Bernina Express, one of the world's most spectacular alpine railway journeys
■ Take a lake cruise to stunning Bellagio on Lake Como, with a private visit to the enchanting Villa del Balbianello and its inspiring gardens
■ Spend a day visiting majestic Lake Maggiore, nestled between Italy and Switzerland
■ Enjoy a full-day visit and guided tour of Bergamo, the most captivating medieval town in northern Italy
■ Visit Lugano, a stylish and elegant Swiss town by the lake
■ Return flights from a selection of regional airports, plus all hotel transfers
■ Seven nights in a choice of well-located four- star accommodation inclusive of all local taxes, with breakfast and dinner
■ The services of our experienced and insightful tour manager throughout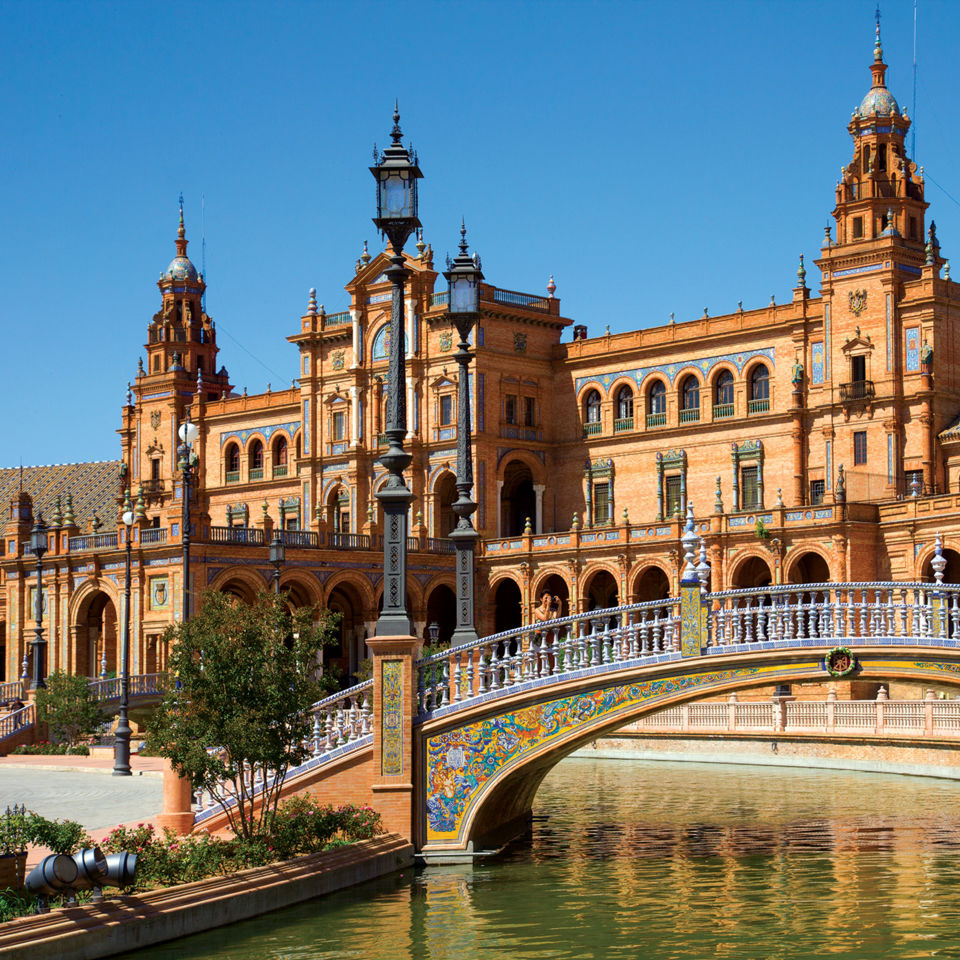 Visit Seville's stunning Plaza de España
Classical Spain – Seville, Cordoba & Granada
SEVEN DAYS FROM ONLY £549 PER PERSON
Selected departures from March to November 2018
Andalusia is one of Europe's most beautiful corners, where the excesses of modern life do not seem to have taken root and travellers are welcomed as honoured guests. Immortalised by the writings of Ernest Hemingway and beloved by Orson Welles, it's the Spain of Carmen, The Marriage Of Figaro and flamenco. Rich with the legacies of the Moors and Romans, its charm will captivate you.
FULLY ESCORTED PRICE INCLUDES:
■ Visit to medieval Ronda, one of Spain's most spectacularly situated cities
■ Tour Granada's stunning Alhambra, one of Europe's most sensual and romantic palaces – entrance included
■ In Seville, sample traditional and delicious tapas, Spain's delectable gift to the world
■ Visit to Cordoba with a guided tour of the Mezquita – probably the most beautiful mosque ever constructed. Entrance included
■ Return flights from a selection of regional airports, plus all hotel transfers
■ Six nights in three-star superior and four-star accommodation including all local taxes, with breakfast included
■ The services of our experienced and insightful tour manager throughout
CALL 01283 523437 FOR A BROCHURE OR VISIT SANRIVIERA.CO.UK TO BOOK

Terms and conditions:
Holidays organised by and subject to the booking conditions of Riviera Travel, New Manor, 328 Wetmore Road, Burton on Trent, Staffordshire DE14 1SP and are offered subject to availability. ABTA V4744 ATOL 3430 protected. Prices are per person and based on two people sharing a twin room. Single rooms and optional travel insurance available at a supplement. Additional entrance costs may apply. Images used in conjunction with Riviera Travel. Riviera Travel, ABTA and ATOL