offer
Save £20 per person on a festive day out with The Railway Touring Company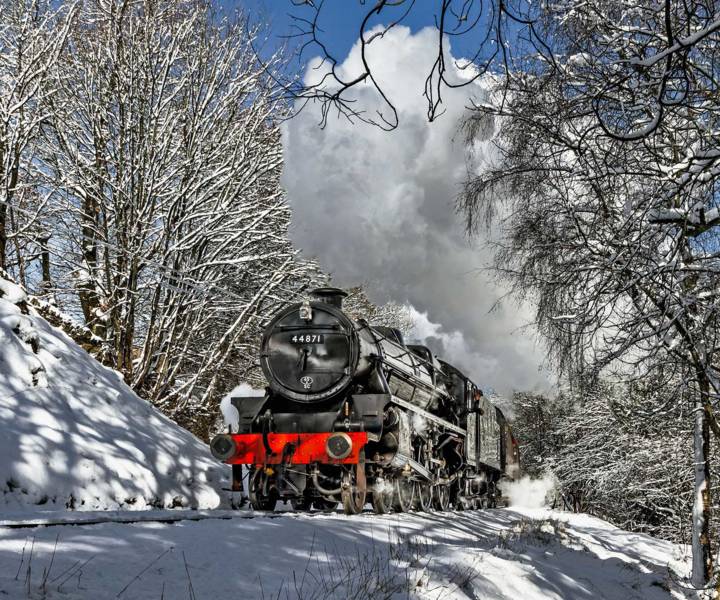 The Railway Touring Company Christmas steam day trips Bob Green
Get into the Christmas spirit with a super day out by steam train.
The Railway Touring Company's festive trains are a chance to experience the excitement and nostalgia of steam, reminiscent of the golden age of rail travel – and there are trains heading for great shopping and fun destinations across the UK, including Bath, Cardiff, Chester, Lincoln, Manchester, London, York and Edinburgh.
The trains depart from stations around the country in November and December, and there are plenty of dates and places to choose from. Sainsbury's magazine readers can also save £20 per person on their festive trip when they use the special offer code below!
Your Christmas destination
Hauled by magnificent steam locomotives, The Railway Touring Company's trains will turn heads as they take you to historic cities and Christmas markets in style.
Take 'The Cardiff Christmas Express' to explore the Welsh capital's Christmas market, or choose 'The Nottingham Christmas Express' for Nottingham's German-style Winter Wonderland. 'The Christmas Cheshireman' will whisk you away to the Roman city of Chester for the day.
Nothing beats London at Christmas time, so join 'The Capital Christmas Express' for a day out to see the bright lights, or head north to Manchester, where the city's Christmas market has its own ice-skating rink!
For a more relaxing day out, 'The Christmas Sussex Belle' will take you on a scenic tour of the Weald, the South Downs and on to Eastbourne with time to visit this popular seaside town.
Father Christmas and his elves will be visiting some of these special trains, too, with gifts for the children on board.
Visit The Railway Touring Company's website to see the full festive timetable.
Travel options including on board dining
The Railway Touring Company offers three travel options. Select 'Standard' for a reserved seat usually at a table for four and take along your own picnic or purchase refreshments on board or at your destination. For a treat, book 'First Class' with morning tea or coffee and a breakfast roll and muffin served at your seat, and an afternoon service of tea or coffee, a 'savoury of the day' followed by a scone with butter and jam.
If it's an extra-special celebration? Treat yourself to 'Premier Dining' with a full English breakfast and a four-course dinner freshly prepared on board and silver served at your linen-clad table.
HOW TO BOOK AND SAVE £20 PER PERSON
The Railway Touring Company is offering Sainsbury's magazine readers a £20 per person discount on steam day trips in 2023 and 2024 booked by 31 December 2023. To ensure your discount please quote code 'XSD' at time of booking. Visit The Railway Touring Company to choose your special day out.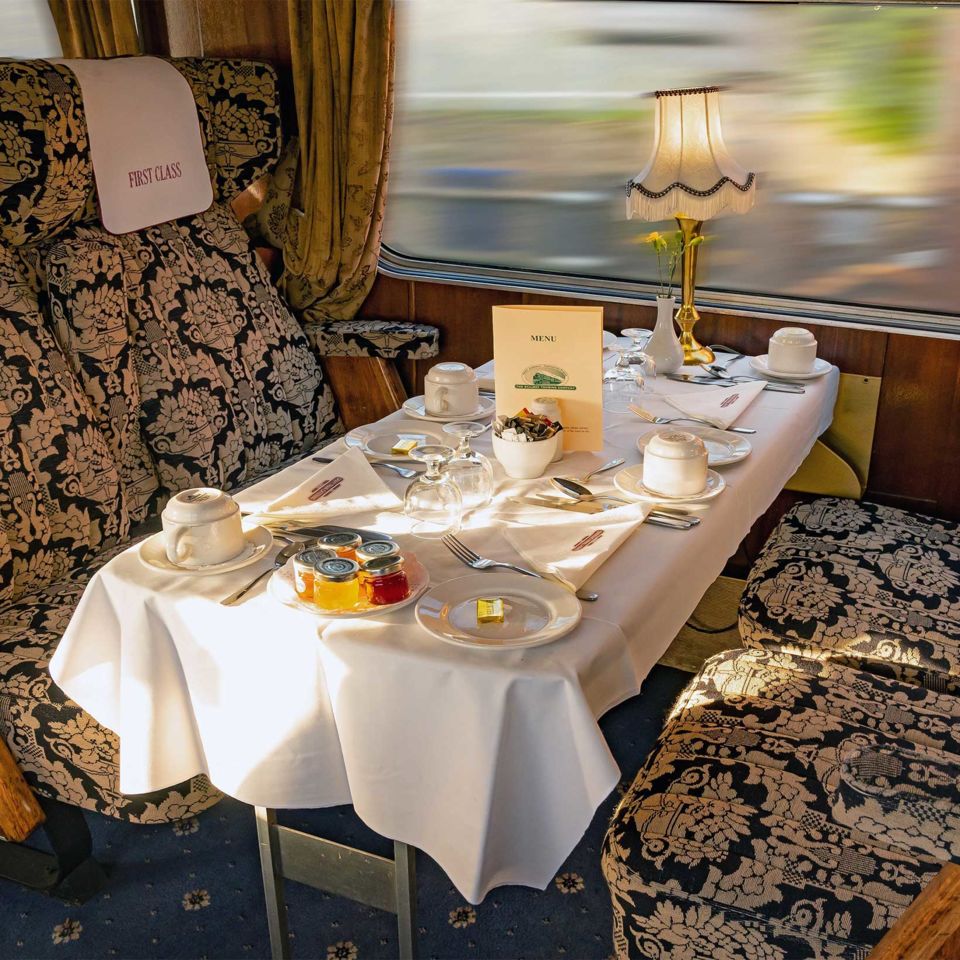 Terms and conditions: Offer open to Sainsbury's magazine readers and up to three guests. Discount cannot be used in conjunction with any other offer, promotion or existing booking. Discount for day trips departing on or before 30 June 2024, subject to availability, and booked by 31 December 2023. Offer does not include dates hauled by 60103 Flying Scotsman. This offer holds no monetary value. The Railway Touring Company's standard conditions of booking and travel apply – see brochure or website for details. Code XSD must be quoted at time of booking. Carriage image shows Premier Dining, carriages may differ.

Don`t miss

---