Take in the delights of Lake Garda in the north or travel south for unspoilt scenery of Puglia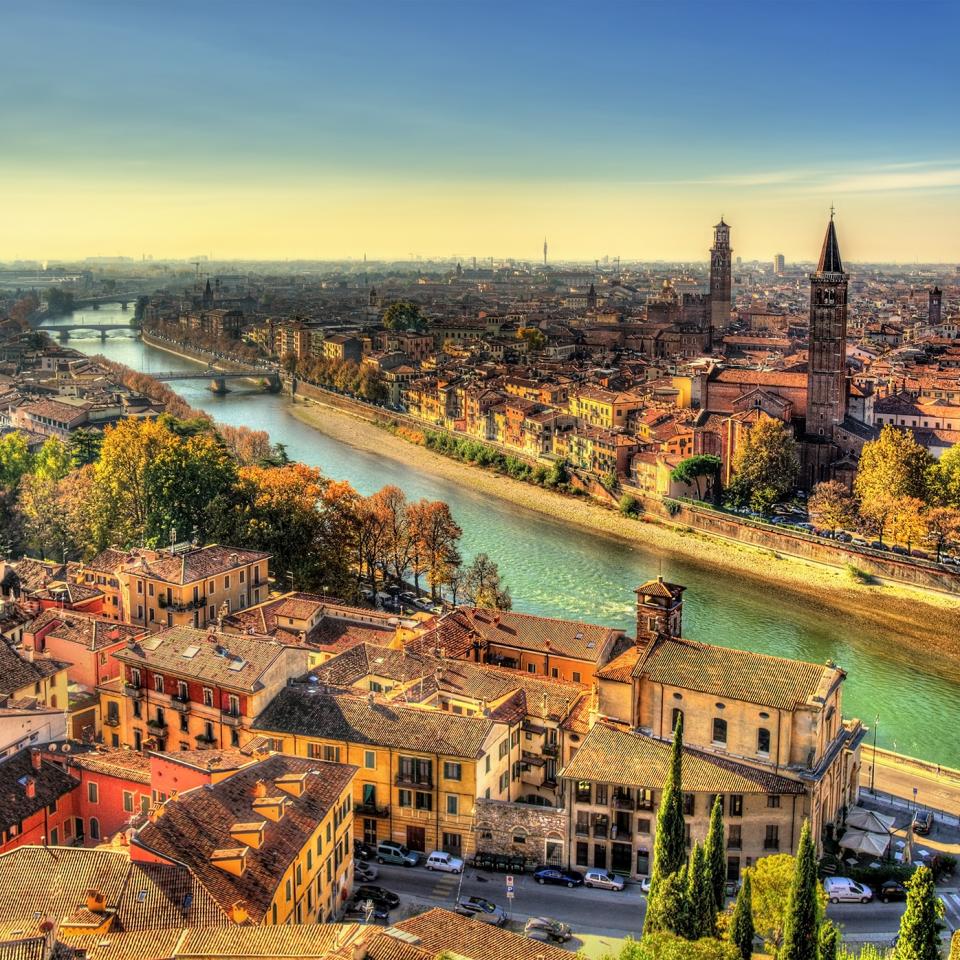 Soak up the delights of romantic Verona
Lake Garda, Venice & Verona
EIGHT DAYS' HALF-BOARD FROM ONLY £639 PER PERSON
Selected departures up to October 2018
This tour is a wonderful blend of some of the finest sights in northern Italy. Firstly, Lake Garda, where waves lap gently on the shingle shoreline, with the snow-capped Dolomite mountains in the background; then Venice, a unique city packed with cultural delights such as the Doge's Palace, St Mark's Basilica and the Grand Canal; lastly, Verona, one of the most romantic cities you will ever find and so appropriate as the setting for Shakespeare's Romeo And Juliet.
■ Take a guided tour of wonderful Venice with a local guide – choose either our classic tour or our 'undiscovered' tour to uncover the lesser-known highlights
■ Enjoy an entire day exploring beautiful Lake Garda, both on land and by boat
■ Tour medieval Verona with a local guide and see its classic sights or choose our 'undiscovered' tour to delve into its less-famous gems
■ Spend the day in the breathtaking Dolomites seeing some of the finest alpine scenery in the world
■ Enjoy two free days to further explore at leisure or relax and soak up the incredible scenery
■ Return flights from a selection of regional airports, plus all hotel transfers
■ Seven nights in a choice of conveniently located accommodation rated three-star to four-star superior, inclusive of all local taxes, with breakfast and dinner
​■ The services of our experienced and insightful tour manager throughout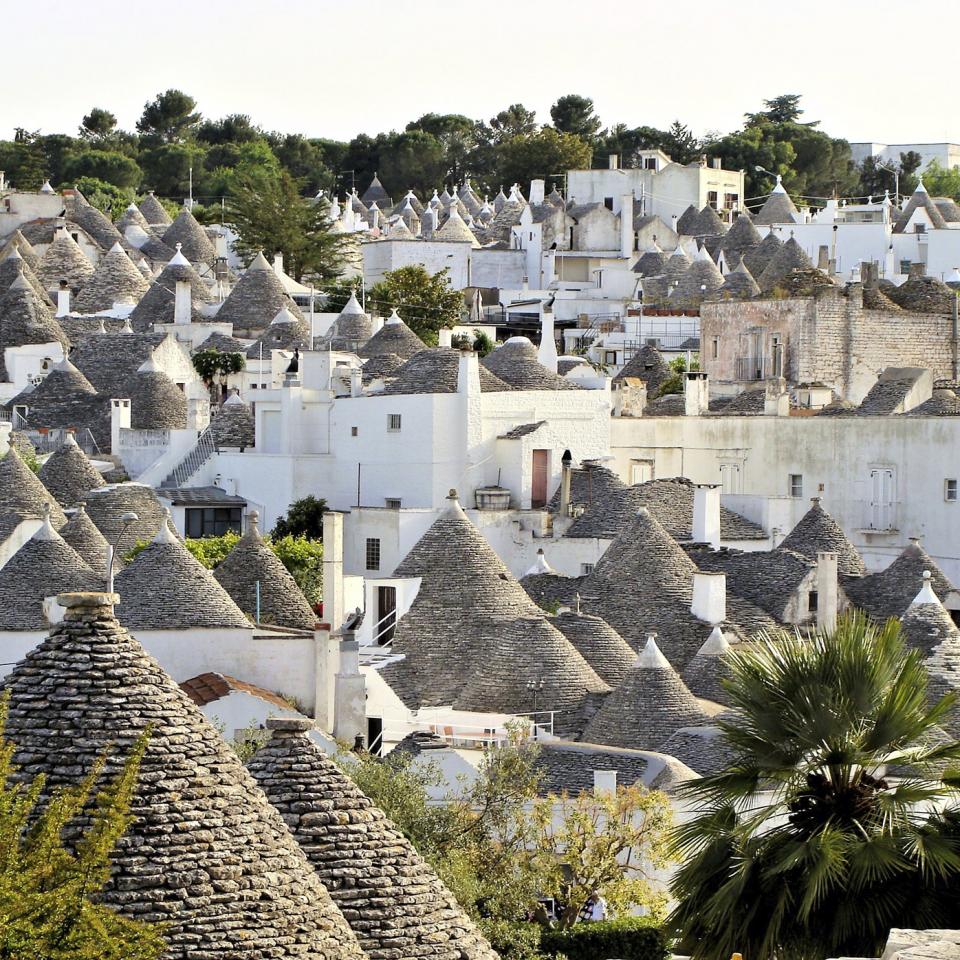 Stunning Vieste and the conical roofs of Alberobello
Puglia, Lecce and Vieste
EIGHT DAYS' HALF-BOARD FROM ONLY £799 PER PERSON
Selected departures up to October 2018
Colonised by the ancient Greeks in the 8th century BC, the region of Puglia was then invaded by the Romans, Byzantines, Saracens, Normans, Spanish and Bourbons, before becoming part of the united Italy in 1861. Here you will see some of the most fascinating cities, unusual sights and stunning scenery that you will find anywhere and, most importantly, it remains unspoilt.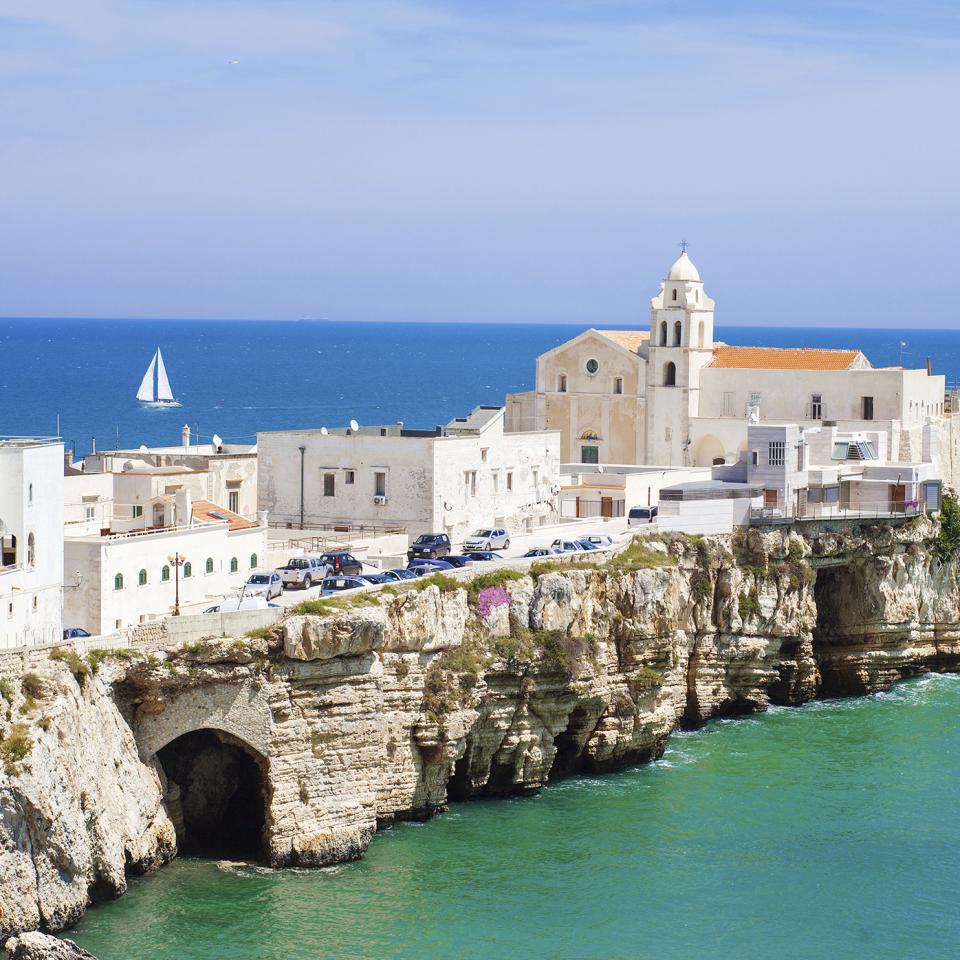 FULLY ESCORTED PRICE INCLUDES:
■ Discover Lecce, the 'Florence of the South', and its many stunning architectural gems with a local guide
■ See the instantly recognisable trulli houses of Alberobello with their conical roofs, set against undulating countryside reminiscent of Tuscany
■ Enjoy a guided tour of medieval Matera and its astonishing cave village hewn entirely from rock
■ Tour the old town of Bari with a local guide and see its remarkable Romanesque cathedral
■ See the beautiful Foresta Umbra nature reserve and visit the crusader church of Monte Sant'Angelo
■ Learn the fascinating skill of pasta-making and enjoy a light lunch at a family-run osteria
■ Return flights from a selection of airports, plus all hotel transfers
■ Seven nights in conveniently located four-star accommodation, including all local taxes, with breakfast and dinner, of which three will be at carefully selected local restaurants
■ The services of our experienced and insightful tour manager throughout
CALL 01283 523437 FOR A BROCHURE OR VISIT SANRIVIERA.CO.UK TO BOOK
Terms and conditions: Holidays organised by and subject to the booking conditions of Riviera Travel, New Manor, 328 Wetmore Road, Burton on Trent, Staffordshire DE14 1SP and are offered subject to availability. ABTA V4744 ATOL 3430 protected. Prices are based on two people sharing and are correct at time of print. Single rooms and optional travel insurance available at a supplement. Additional entrance costs may apply. Images used in conjunction with Riviera Travel. Riviera Travel, ABTA and ATOL