Black pudding and yesterday's potatoes
Serves
2
|
prep
10 mins |
total time
30 mins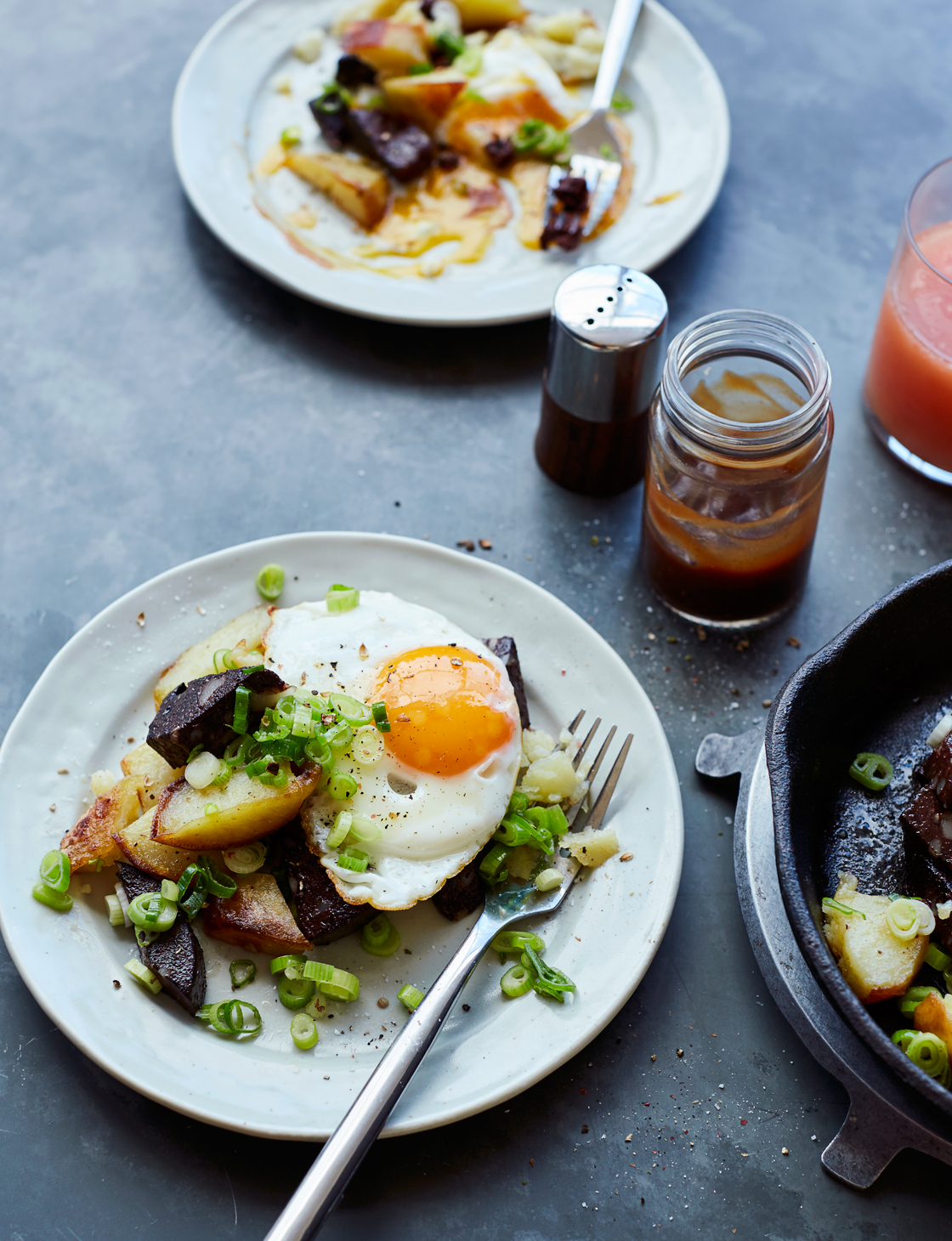 Ingredients

a handful of leftover roasties (or 1 large potato, about 400g, peeled and cooked)

100g black pudding

25g butter

2 spring onions, finely sliced

2 large eggs

brown sauce, to serve
Cut the potatoes and black pudding into 2cm cubes, or thereabouts.
Melt half the butter in a frying pan over a medium heat and sauté the potatoes for about 6–8 minutes, turning regularly, or until they start to brown. Season with salt and pepper.
Add the spring onions to the pan and continue to sauté for 3–4 minutes – if they become a little coloured, this is fine.
Stir in the black pudding and allow everything to cook slowly for 4–5 minutes over a low heat, tossing every 2 minutes or so. Season with more salt and pepper.
Towards the end of the cooking time, melt the remaining butter in another nonstick frying pan and fry the eggs to your liking.
Divide the hash between 2 plates, top with a fried egg each and have lashings of brown sauce, or the sauce of your choice, at the ready.