The heat is on!
The best table in town right now is the one you'll find in your very own back garden, patio space or balcony. So fire up the barbecue and enjoy these grilled delights with your nearest and dearest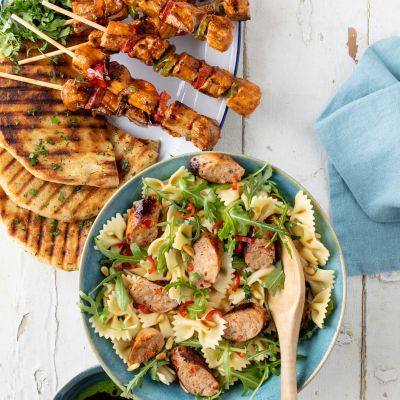 On point
Juicy, tender British pork threaded onto skewers with colourful peppers are a barbecue-lover's dream. Simply grill them over hot coals, turning often, until cooked through, brushing over the sachet of barbecue sauce for the final five minutes of cooking time. Serve with herby flatbreads and fresh green leaves. Pork & Pepper Kebabs by Sainsbury's, 348g, £3.75.
Mini marvels
They may be tiny, but these mini sausages pack a serious flavour punch. Made from seasoned British pork, punchy mature Cheddar and fiery chilli flakes, they cook in no time and can be sliced and tossed into a pasta salad. 8 Mini Pork, Cheese & Chilli Sausages by Sainsbury's, 360g, £2.75.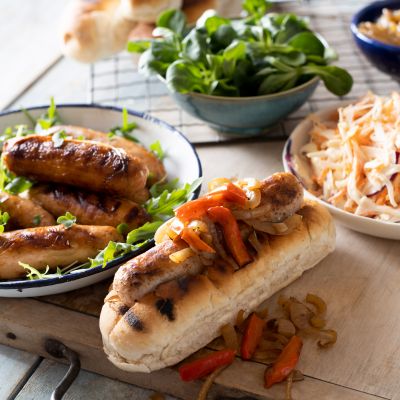 Barbie bonus
If you love the smokiness you get when cooking sausages on a hot barbecue, then you'll enjoy the extra flavour boost you get from these barbecue-flavoured sausages. Made from seasoned British pork and infused with a fruity, spicy barbecue sauce, they're perfect served simply with salad and some extra barbecue sauce on the side. 6 BBQ Flavoured Pork Sausages by Sainsbury's, 360g, £2.75.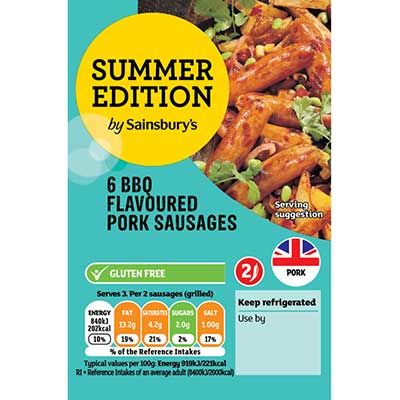 Hot diggity!
There are times when only a hot dog will do, and when those times strike it pays to have high-quality hot dog sausages to hand. These jumbo sausages, made from juicy seasoned British pork are the perfect size for a soft hot dog roll. Serve topped with lightly fried onions, they are just the ticket. 4 Hot Dog Sausages, 360g, £2.75.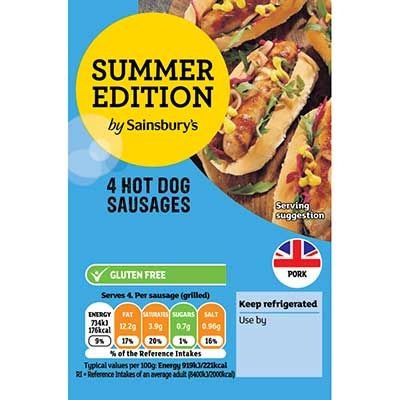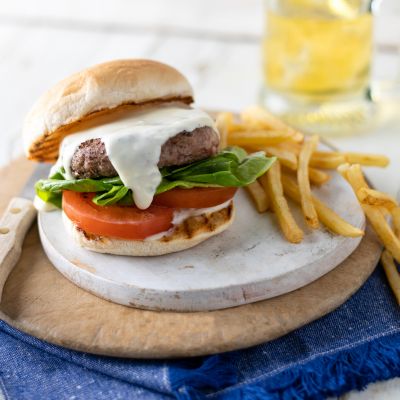 All yellow
There are very few veggies that barbecue better than corn on the cob. The smoky, charred flavour contrasts beautifully with the sweet kernels, making it a popular side for grilled meats and fish. Make it even more delicious by serving with a drizzle of Primula Light Cheese. Simply barbecue corn cobs over hot coals for 15 minutes, or until the kernels are tender, then transfer to a serving platter. Squeeze 100g Primula Light Cheese into a microwave-safe bowl and microwave on high for 20 seconds. Stir well, then microwave for another 20 seconds. Drizzle the melted cheese over the corn, squeeze over some fresh lime juice, season with freshly ground black pepper and top with sliced spring onions, if you like. Primula Light Cheese, 150g, £1.55.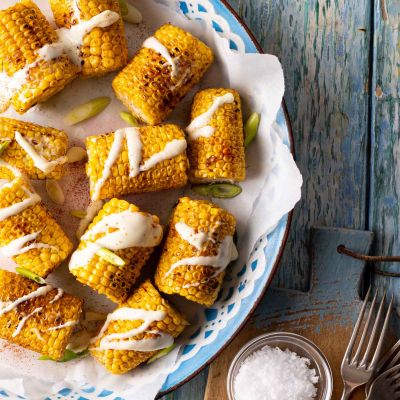 Just add cheese
When it comes to burgers, condiments and sauces are just as important as the patty and bun. And that's where Primula Original Cheese comes in – enjoyed by lovers of cheese for more than 91 years, it doesn't disappoint. Simply barbecue and build your burger, then squeeze a generous amount of ultra-creamy, delightfully cheesy Primula Original Cheese over the hot patty, just before serving. Primula Original Cheese, 150g, £1.55.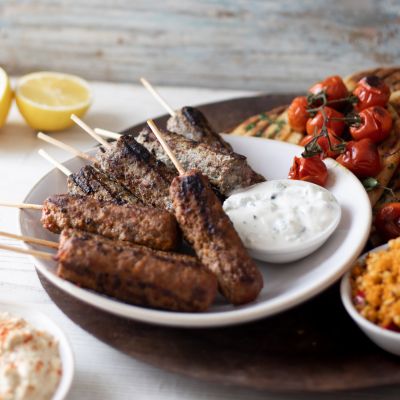 Minted!
Bring a taste of the Mediterranean to your backyard barbie with these minted lamb kofte-style kebabs. They are perfect served with flatbreads and yogurt. 6 Lamb & Mint Kebabs by Sainsbury's, 360g, £3.50.
Beef it up
If pork kebabs aren't really your thing, why not stick a few beef kebabs on the barbie instead? These ones are made with ground British beef mixed with a sweet chilli seasoning for a fiery warmth. 6 Sweet Chilli British Beef Kebabs by Sainsbury's, 360g, £3.25.