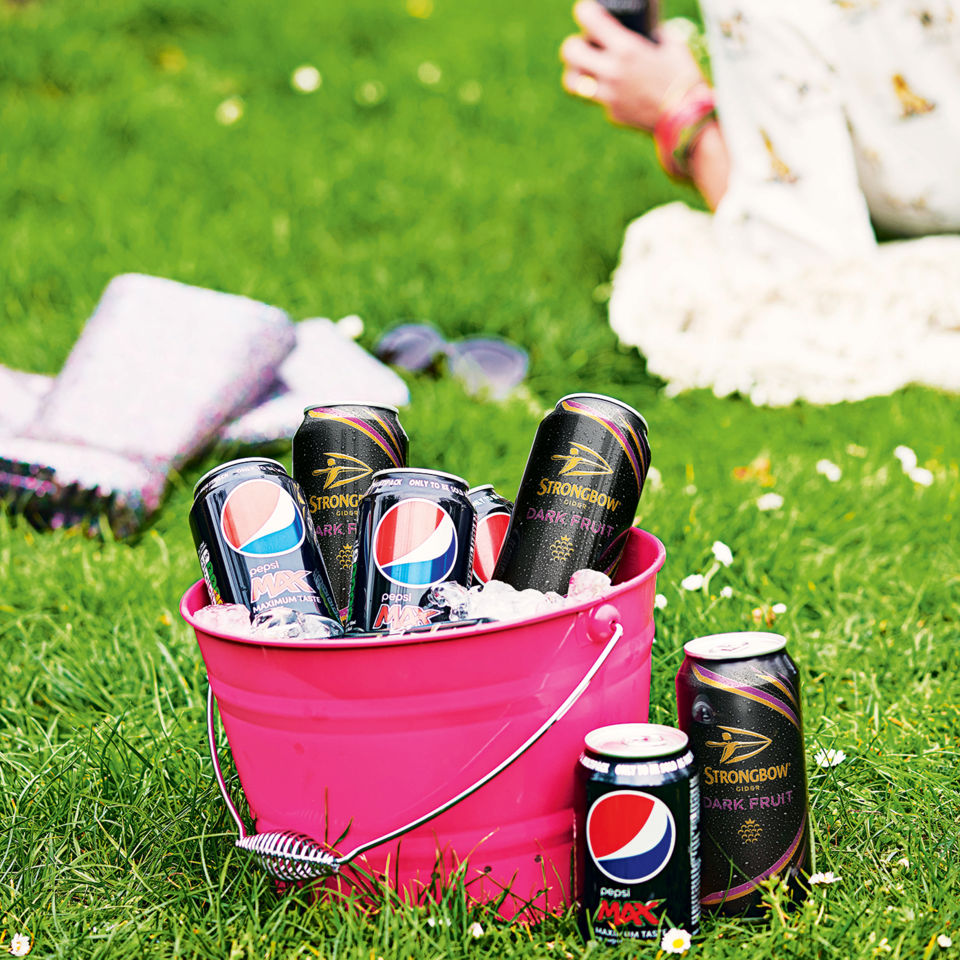 It's summertime! And when the sun comes out, so too do the festival-goers…
Heading to a festival this summer? When you pack your tent, wellies and glowsticks, make sure you leave enough room in your rucksack for these festival essentials. They'll see you through a whole long weekend of summer celebrations.
Strongbow Dark Fruit Cider
When you're looking for a thirst-quencher with a bit of an edge, you can't go wrong with an icy can of Strongbow Dark Fruit Cider (10 x 440ml, £10). On promotion until 12 June, £9
wrigley's eXTRA MeGA peppermint
With a long-lasting, mega peppermint flavour and a softer-than-usual chew, this bottle of 30 peppermint gum cubes is just the thing to see you through a long weekend of festival antics (30 cubes, £1.50).
Pepsi max
Maximum Taste with zero sugar. Served ice cold it's hard to beat on a hot summer's day. Also available in Raspberry, Cherry and Ginger. (8 x 330ml, £3.75).