Destination Dining
Give yourself a first-class ticket to some of the world's most exciting cuisines with easy-to-make meal kits and accompaniments that enable you to turn out authentic global dishes from your very own kitchen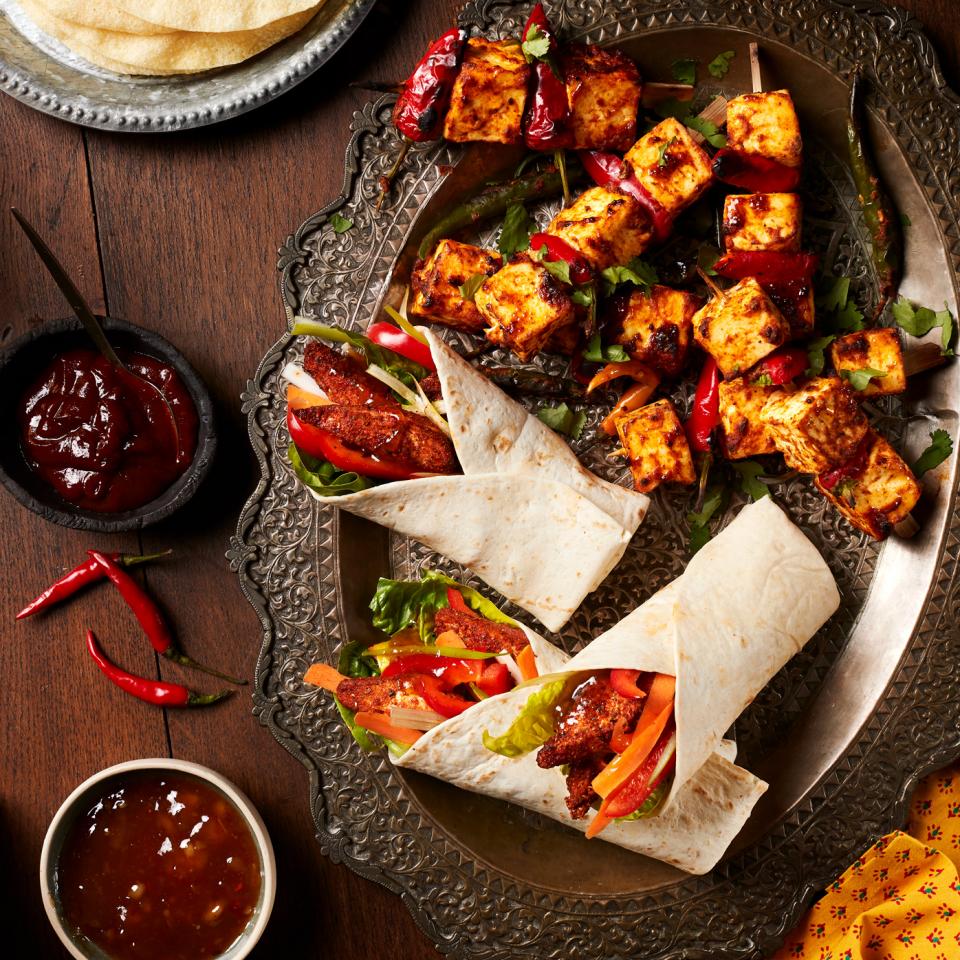 Take to the streets
If you're searching for an authentic Indian food experience, look no further than the street food scene. Patak's new meal kits bring all the flavours, aromas and excitement of a trip to an Indian street food market to your very own kitchen. In just 15 minutes, you can be serving up a spicy, smoky wrap or tender, juicy skewers. Don't forget the napkins!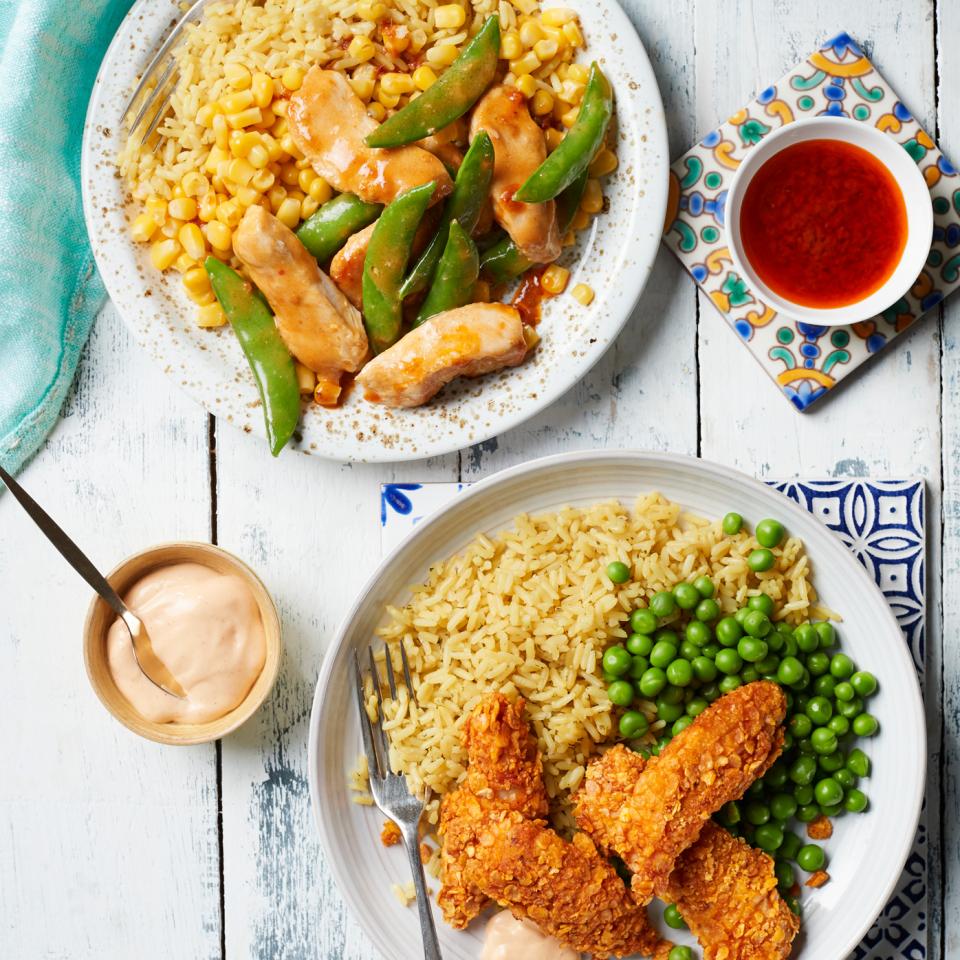 Peri-Peri perfection
Scratching around for dinner inspo? It's time to think inside the box! For a tasty meal in under 20 minutes, new Nando's Meal Kits have your back. There's Cornflake Chicken – a combo of crunchy cornflake-coated chicken, green peas and lemon and herb rice (just add chicken, flour and peas). Or go for Coconut Chicken – chicken with creamy coconut, zesty lemon, and hints of garlic and that distinctive PERi-PERi heat – served with sweetcorn and lemon and herb rice (just add chicken, sweetcorn and sugar snap peas).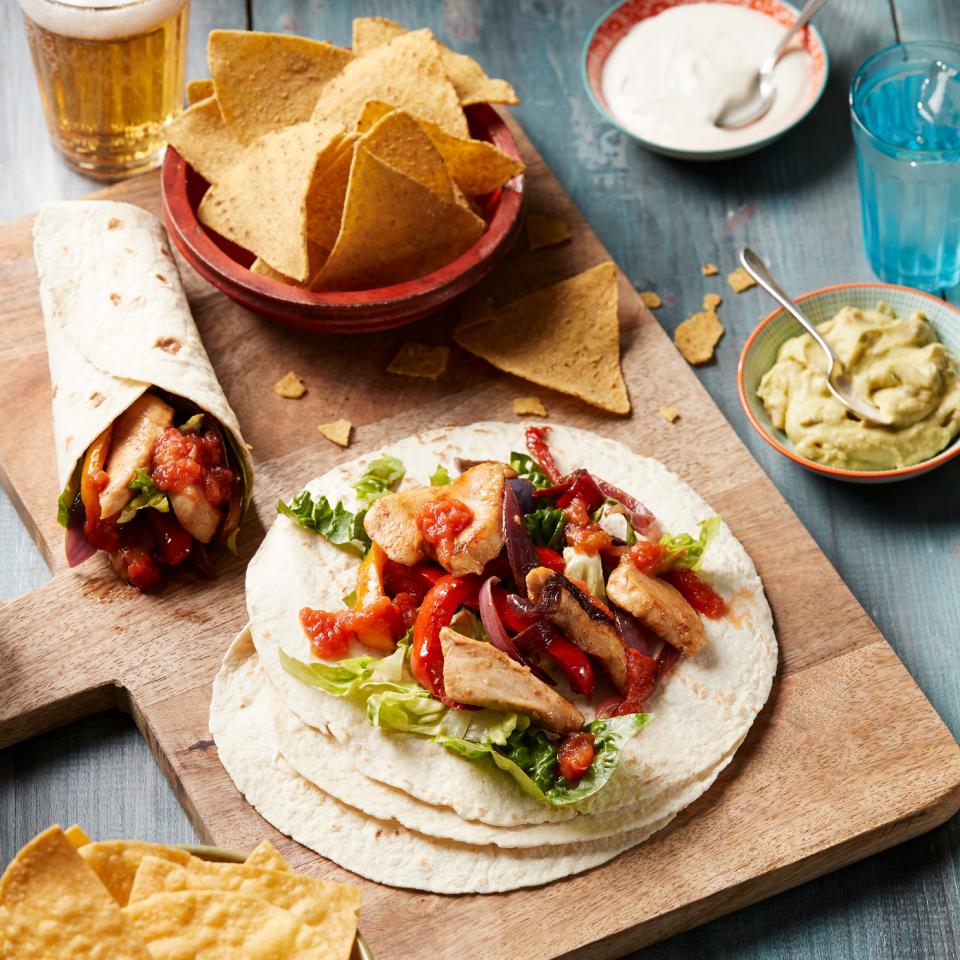 Fajita Friday
Get your weekend off to an exciting start with a fun Mexican meal. With Old El Paso's sizzling Smoky BBQ Fajita kit – now available for two to share, exclusively in Sainsbury's – you can have a meal ready just minutes after stepping through the door. Think tender pieces of smoky barbecue chicken in an oven-baked flour tortilla, packed with crunchy peppers and onions and topped with fresh salsa and soured cream.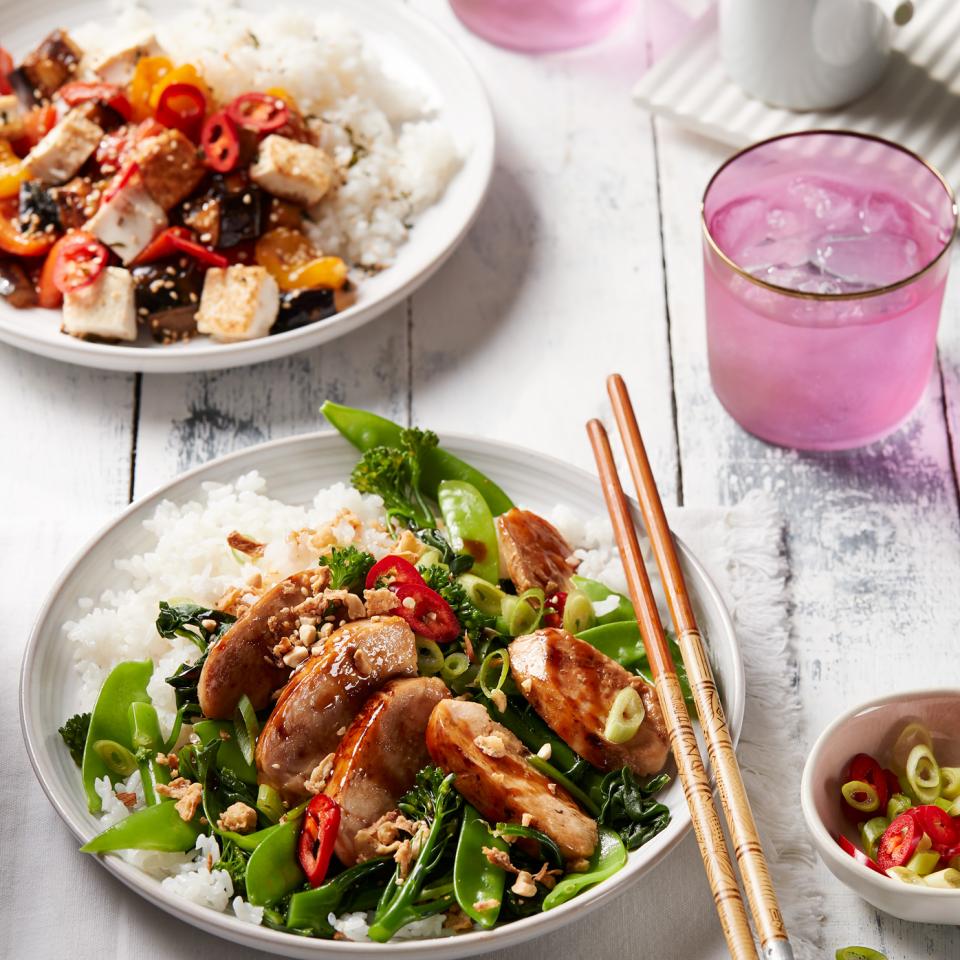 Wok stars
Love healthy stir-fries served with authentic sticky Asian rice, but struggle to get that notoriously difficult sticky, yet fluffy, consistency at home? New itsu meal'kits come with ready-steamed sticky rice (unique to its meal'kits), a marinade and toppings – just add your chosen protein and vegetables. Try Teriyaki Chicken – sticky rice with a sweet and sticky teriyaki glaze, sesame chilli oil and a sachet of garnish. Or Stir-fry Vegetables, a Japanese twist on a classic Chinese tofu dish, that comes with sticky rice, a spicy soy-based marinade, sesame chilli oil and a sachet of garnish.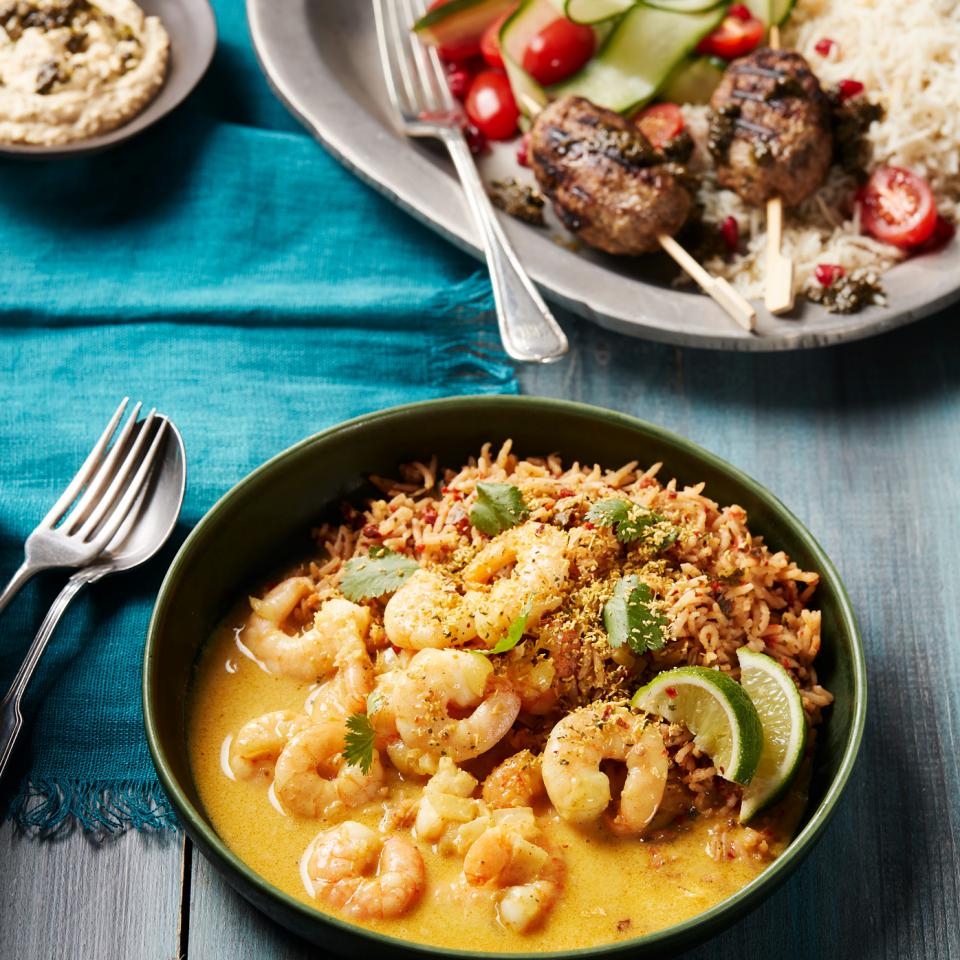 Creative in the kitchen
Have you confidently explored Indian, Chinese, Japanese and Thai-style cooking? Why not venture further afield and turn your hand to a Middle Eastern or Indonesian-inspired dish? Creative Cook Meal Kits come with almost all you need for an authentic, adventurous midweek meal for two that's ready in 30 minutes. They include those hard-to-find sauces and garnishes/toppings, plus rice. Simply add your favourite vegetables or protein.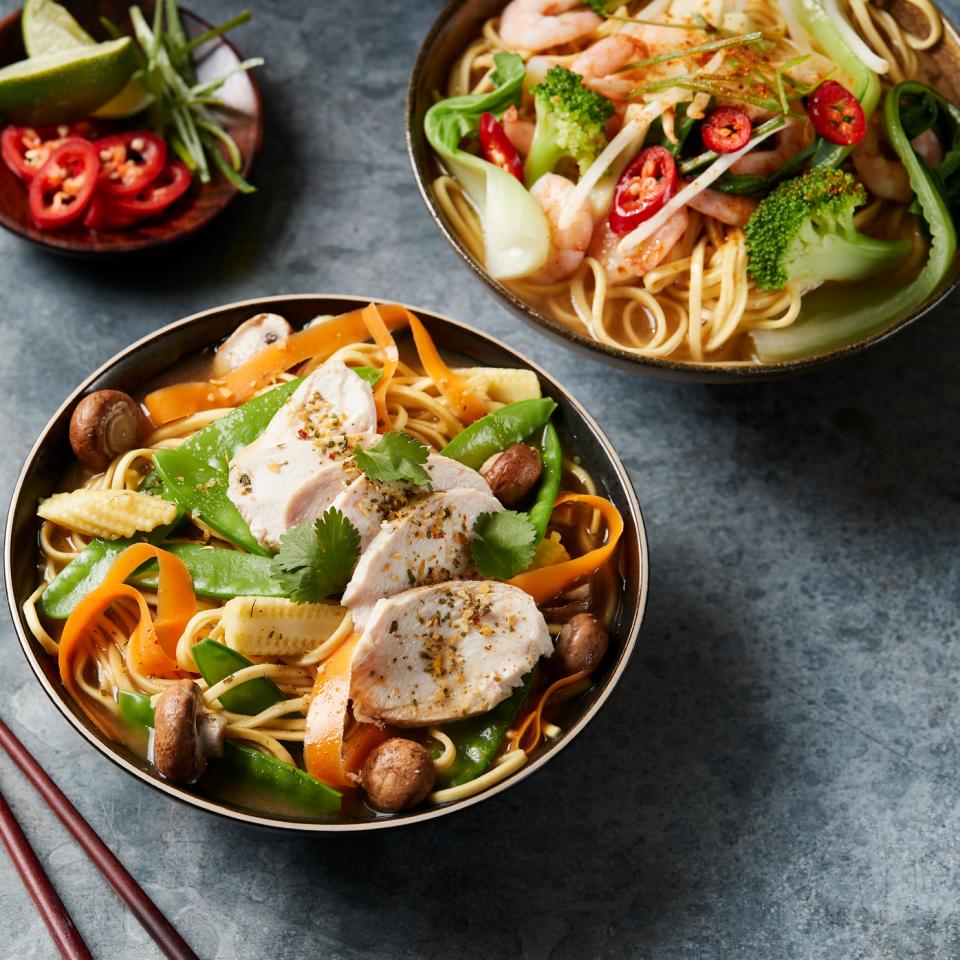 Noodle night
You'd be forgiven for thinking that preparing and cooking a quality Japanese-style meal quickly and easily would require the skill, dedication and discipline of a
Samurai Warrior. And, to be honest,
it kind of does! But the good news is that Kabuto Noodles have done all that hard preparation work for you in their new ramen meal kits, a delicious combination of authentic Asian flavours and quality ingredients. Available in Chilli & Lime Leaf or Spicy Garlic.